Kintone is pleased to announce two new partners have joined us in on our quest to help teams build, customize, and share powerful enterprise apps at lightning speed.
AscendWare.Net, a digital transformation and marketing firm, and Magma Digital, a digital strategy and implementation consultancy have integrated Kintone's platform into their toolkit in order to provide their clients with custom-built applications in less time.
WEBINAR: How to Select the Best Low-Code App Platform for Your Team, Department or Enterprise
"Kintone speeds up the development cycle of database and mobile applications; however, that isn't the only reason we decided to partner with the company," said Chris Fowler, Chief Strategist / CEO of AscendWare.Net. "One of the best aspects of the Kintone platform is its ability to quickly roll out highly-capable web-based, collaborative solutions that are mobile-ready, without additional development. Development on Kintone is better and faster than native languages and competing platforms. The software allows your apps to be as simple or complex as needed – a real plus for our development team and customers."
By leveraging the agile application development approach offered by Kintone, AscendWare.Net and Magma Digital are able to meet their clients' needs for applications that meet compliance mandates for security and privacy, while also accommodating accountability and integrated process management requirements.
"It's our belief that we can best serve our customers by leveraging the most innovative digital tools we can find to support their business goals and drive results," said Stephen Bouikidis, Chief Digital Strategist, Magma Digital. "This is one major reason we decided to partner with Kintone. We can use their platform to more rapidly build and deliver SaaS-based database apps with built-in process management, task notification and collaboration – a far superior alternative to traditional, static database and spreadsheet programs most companies are still using today."
While Kintone is easy to use, it also is ideal for creating highly effective applications that provide real-time collaboration, notifications, data visualization, sophisticated workflow and process management, and granular permissions and access control.
"Kintone offers a powerful drag and drop configuration UI that can be used by anyone interested in building their own custom applications with no coding experience necessary. However, companies like AscendWare.Net and Magma Digital provide project consulting and can extend the functionality of the Kintone platform," said David Landa, CEO, Kintone. "Both companies provide value-added services to their clients who lack available internal IT resources but need more sophisticated custom solutions that are agile and efficient."
For more information about how the Kintone Partner Program can help you build and deliver applications for your customers more quickly please visit: https://www.kintone.com/partners/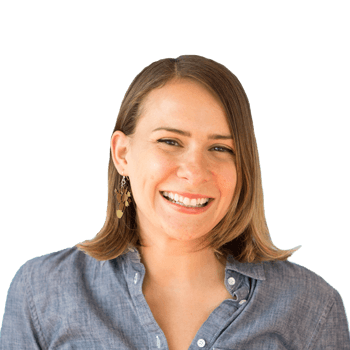 About the Author
Nicole is Director of Marketing at Kintone, with 10+ years experience in content strategy, campaign management, lead acquisition and building positive work cultures of empowered, purpose-driven team members. She spent seven years as a journalist, previously serving as a CBS San Francisco digital producer, NPR contributor, Patagon Journal deputy editor and reporter for several publications, including the Chicago Tribune. She's passionate about the tech for good space, social entrepreneurship and women leadership. On the weekends, you'll likely find her putting her Master Gardener skills to use in at community gardens in Oakland.