Carmen Ho, a brand and marketing consultant from San Francisco, was our grand prize winner at Kintone Connect, our first annual conference.

The grand prize was a 5-day trip to Japan. The following post provides some of the highlights from Carmen's trip.
Kintone: Thanks for talking with us today Carmen. How was your trip to Japan, was it your first time there?
Carmen: No, I've been there before. Actually, quite a few times already because I'm originally from Hong Kong.
Kintone: You won this trip, how lucky is that? Do you win stuff all the time?
Carmen: No, I don't. That's why I was so grateful for winning the trip.
Kintone: Before we dive into your trip may I ask why you attended Kintone Connect?
Carmen: Sure! I'm a member of the Northern California chapter of the Japan Society and received the invitation through them. I have to admit I'd never heard of Kintone before but the conference sounded interesting so I thought I'd check it out. Because I'm a marketing consultant and like to keep up-to-date on organizational matters, I was very interested in going to Kintone Connect to learn about different methods to improve workplace collaborations, efficiency, organizational culture and business transformation trends.
Kintone: Now, back to Tokyo. Did you get a chance to take any trips to sightsee while you were in Japan?
Carmen: I haven't been to Asia since 2016 so I got a chance to catch up with friends and reconnect with friends and various business connections I haven't seen in some time. My boyfriend went with me and it was his first time there so we got to see some great sights together, like the Imperial Palace and Sensoji Temple in the Asakusa area. We also took the train to Kamakura, historic seaside resort town about an hour and a half from Tokyo, which was a lot of fun. We were able to visit Buddhist Zen Temples and Shinto shrines there, it was well worth the trip.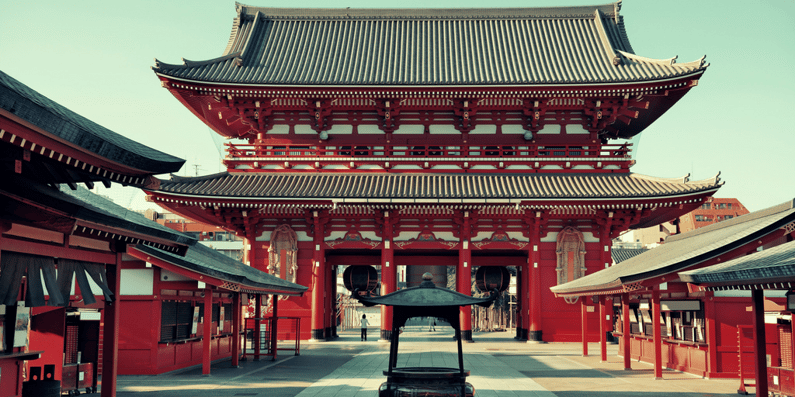 Kintone: What has changed since your last trip to Japan in 2016, has the city changed at all? What was your biggest take away?
Carmen: Tokyo, and Japan, walk a fine line between preserving history and the dynamic changes occurring in business and culture. I visited in December so it was very cold but it's just so beautiful so overall such a pleasant experience.
Kintone: Sounds like a lot of fun and well worth the trip! You also spent part of one day at Cybozu company headquarters, what stood out most about your visit?
Carmen: What first struck me about my visit to Cybozu is the great energy of the people we met with. The company founders were also very dynamic. When you walk into the Cybozu headquarters it's like the feeling you might get when visiting a large technology company in San Francisco, Google for example. It's a very young, very energetic environment and the office is very colorful! When we were touring the office, we saw a lot of elaborate meeting spots.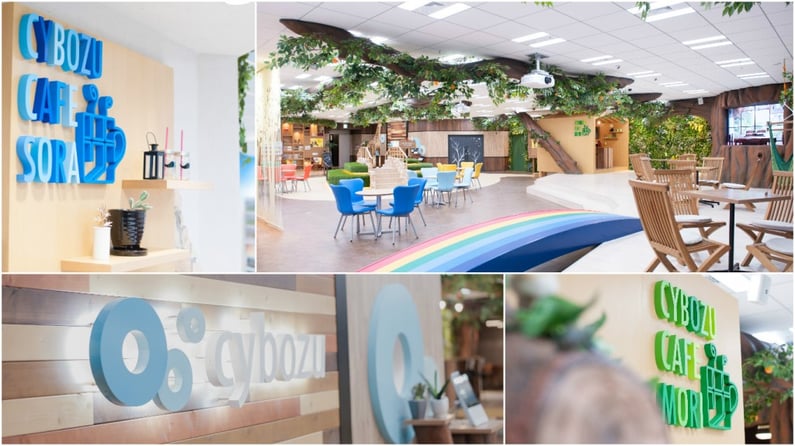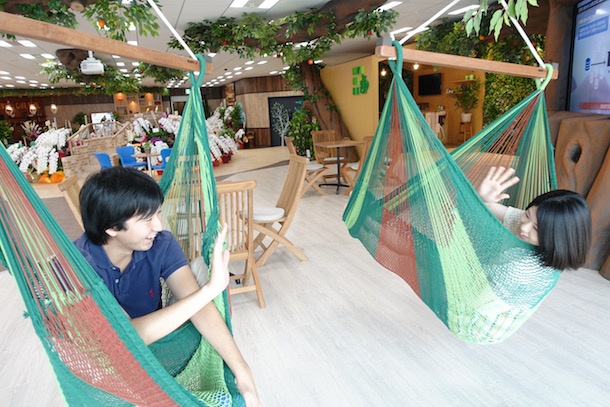 People are not just working on their own and you can tell that teamwork is very important, which makes sense because they are selling products that are improving workplace efficiency and also to help people to be more collaborative. The office is very modern and I love the lobby which has their mascot, the giraffe, and a few other stuffed animals.
Kintone: Any final takeaways from your visit to Cybozu?
Carmen: I really appreciated the time they spent preparing for our visit and giving us presentations about the company, the product and their customers. I especially appreciated that they gave the presentation in English! We got to meet someone from the marketing team, product team and even a senior manager, the presentation was very thorough.
Kintone: Thanks for your time Carmen, we're so glad you had fun in Tokyo!
Carmen: My pleasure, thank you so much for the trip!