Nonprofits have their hands full. The world's in need of a sit-down intervention, and time's ticking. But in the rush to make an impact, it's easy to shove business management to the backburner.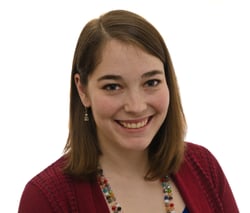 We spoke with Claire Siemer, Office and Data Manager at LiveWell Colorado about the value establishing a database as part of increasing LiveWell's outreach. LiveWell Colorado is a non-profit with a mission of reducing obesity and promoting healthy nutrition in Colorado. Claire provides critical support to LiveWell's daily operations, including logistics and communication between staff and stakeholders.
Siemer will be attending our Kintone Connect conference this November to share her experience with Kintone's platform.


What started LiveWell's search for a new database platform?
When we started, we didn't have a major database to manage and share our data through. As a result, it was difficult to assess the results our work and communicate that with other teams. We also had no real way of tracking our community engagement with our many partners.
The result of having no central database was department silos. We were used to that way of working, but it held us back in a lot of ways. It prevented us from seeing where our work overlapped geographically, based on focus, and other characteristics. Eventually we realized we needed to set up a system that would let us access and see all our data across departments.


Why did you choose Kintone for your new database?
We'd been looking at a lot of different database platforms when one of our partners told us about Kintone. One of the biggest things we were looking for in our research was a platform that was user-friendly and cloud-based. Kintone fulfilled both those requirements in a way the other platforms we looked at didn't. Kintone's platform also had some process and project management abilities already built into it that I thought would be valuable for LiveWell. Once we signed on with Kintone, I was able to build the database from scratch to our exact specifications. The templates were a great help getting things organized.


RELATED: Learn how Kintone helps nonprofits effortlessly manage their data.

How has Kintone's platform impacted your business?
Since using Kintone, we've continued to utilize it for a variety of our programs. We use it to track HEAL (health eating and active living) policies passed by municipalities as part of the HEAL Cities & Towns Campaign. We are also using Kintone to capture farmers' market data for our Double Up Food Bucks campaign. That program works with farmers' markets and retail sites across the state to provide an additional $20 to SNAP participants to purchase Colorado-grown fruits and vegetables.
We'll also be using Kintone to run regional reports on our programs in order to help support and communicate their impact.


Tell us why you decided to apply for the Kintone Connect Hive Challenge?
Originally, we hadn't considered attending Kintone Connect, being a nonprofit with limited funds. It was our Kintone account manager, Jana Berman, who reached out and asked if we were interested in attending. Jana has been very supportive of what we've been doing in Kintone, and thought the conference would be a great opportunity for us to share our experience in the platform. So we applied to the Hive Challenge.


What are you looking forward to at Kintone Connect?
I'm looking forward to hearing the other organizations and sectors show how they are using Kintone. There's a lot of potential still to be tapped into on the platform, and I think Kintone Connect will show us how we can really do that.



Presenting at Kintone Connect will be a new experience for me, but I am incredibly excited to share what we have built for LiveWell through Kintone and how it's affected our impact in Colorado.


RELATED: See a list of sessions for this year's Kintone Connect


What will you speak about?
I will speak about the Partnership Engagement Tool I developed in Kintone. It is a relational database to help our team track and communicate about how we are engaging our partners across the in our work. We are also expanding our Kintone capacity to better track our program impact across the state, with programs like Double Up Food Bucks and the HEAL Cities and Towns Campaign.


RELATED: Thinking of going to Kintone Connect? See last year's speakers for an idea of what to expect.
Meet Claire Siemer at Kintone Connect
Siemer will be speaking about her experience with Kintone at the Kintone Connect conference on November 2 in San Francisco, CA. Kintone Connect is a one-day conference dedicated to showing how Kintone's cloud-platform helps organizations effectively manage their data and team collaboration all in one place.
Siemer's presentation is part of a series of sessions focused on Kintone for nonprofits. Meet Siemer and other nonprofits who are transforming their organization through Kintone at Kintone Connect. Visit kintoneconnect.com for more information.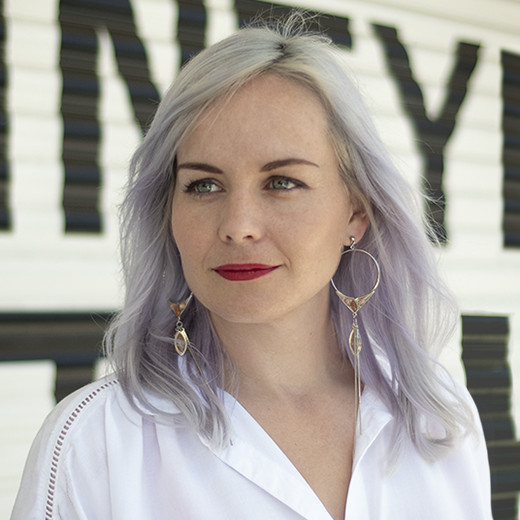 About the Author
Michelle is the Content Marketing Specialist at Kintone. She is a content marketing expert with several years in content marketing. She moved to San Francisco in 2015 and has experience working in small businesses, non-profits, and video production firms. She graduated in 2012 with a dual degree in Film and English.