August product updates will take effect on August 10, 2018.
Added Features
Create New Apps From Template File (New Function)

Note: This update is only applicable to Kintone Administrators (ie: Admin privileges are required to be able to view and use this new function.)
With this new function, you can create a New App from a "Template file" in the Kintone Marketplace. Kintone Administrators can now bypass Template Import by immediately creating a new app from the Template Zip File.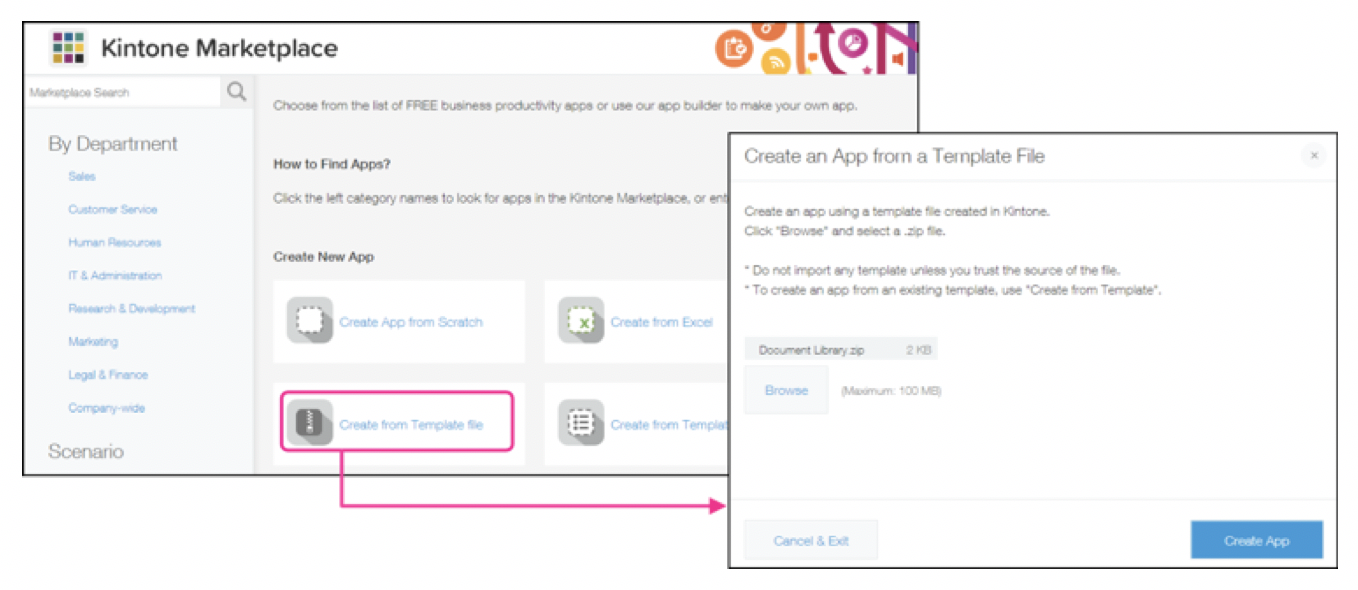 W
ith this new "Create from Template File" feature, Template Files that have already been Exported no longer need to be Imported into the Template repository before adding them to a sub-domain. Instead, Kintone Administrators can now bypass the Template repository step and directly Import App Templates from a File into a new subdomain via the Kintone Marketplace.
For further details, see the following help articles: