Kintone's move to replace spreadsheets involves more than just moving data to the cloud. Meet krewSheet, the Kintone plugin that combines the flexibility of an Excel spreadsheet with the reliability of Kintone.
krewSheet is one of the newest features available to Kintone users: the plugin, which can be installed into any application, lets users sort, view, and edit their data in an Excel-like spreadsheet layout. While Excel automatically provides a set number of rows and tables, krewSheet users can create new spreadsheets from scratch using the drag-and-drop interface or let the platform build one specifically for pre-existing data.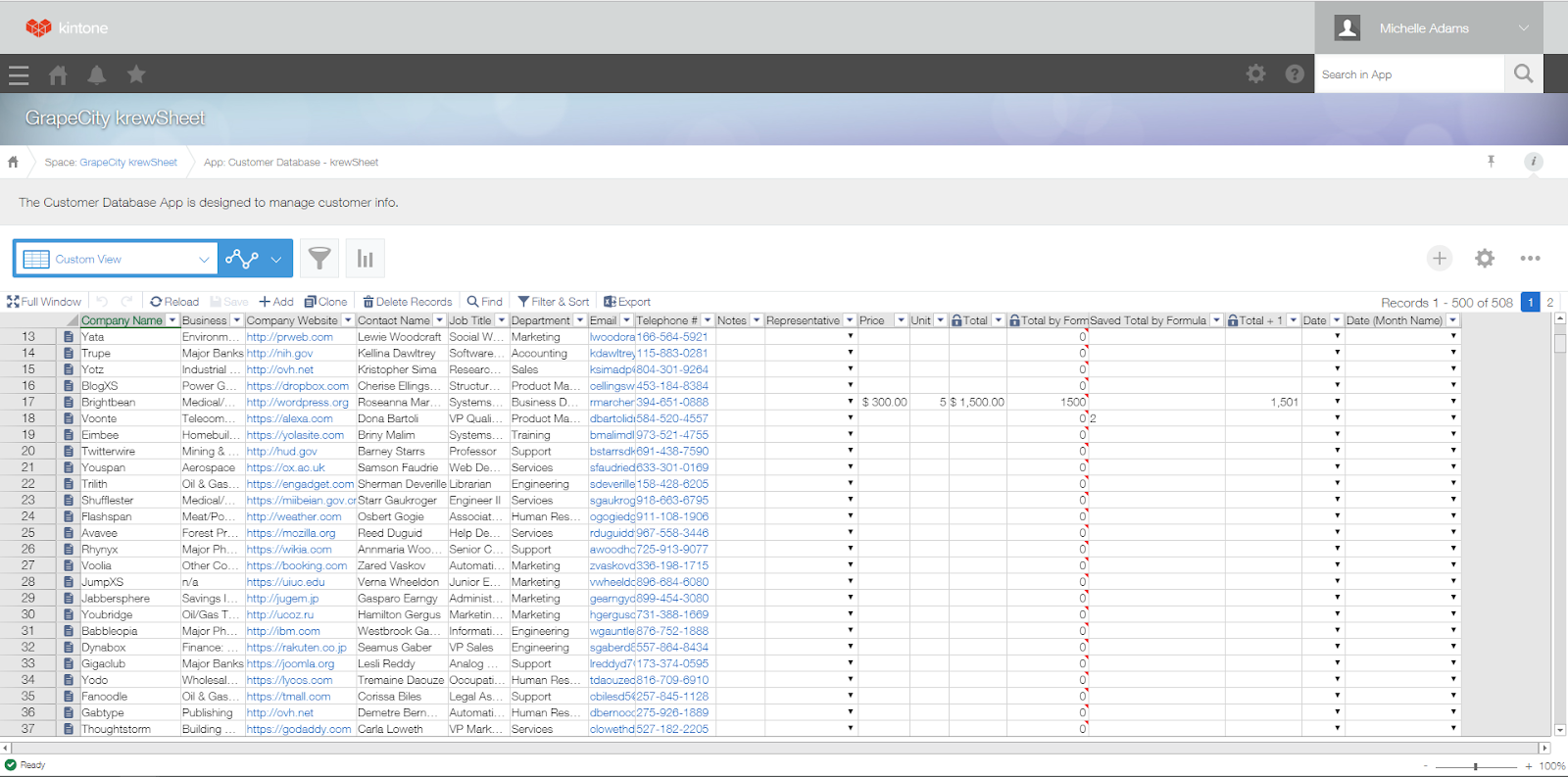 A preview of krewSheet featuring numeric and categorical data. The dark blue sheet icon to the immediate right of each row number is a link to the individual record for each row of data.

krewSheet features over 300 Excel functions, making it easy to perform complex calculations with data. The app also displays totals, means, ranges and more with aggregation rows.
While Excel works as a standalone document, krewSheet integrates Kintone's unique collaboration features into the spreadsheet. For every data entry, krewSheet creates an individual record in the Kintone app. These records are tied to the data and contain room for comments, attachments, notes and more. Each record is linked to the spreadsheet cell with corresponding data, so users can switch seamlessly between record and spreadsheet without leaving the view.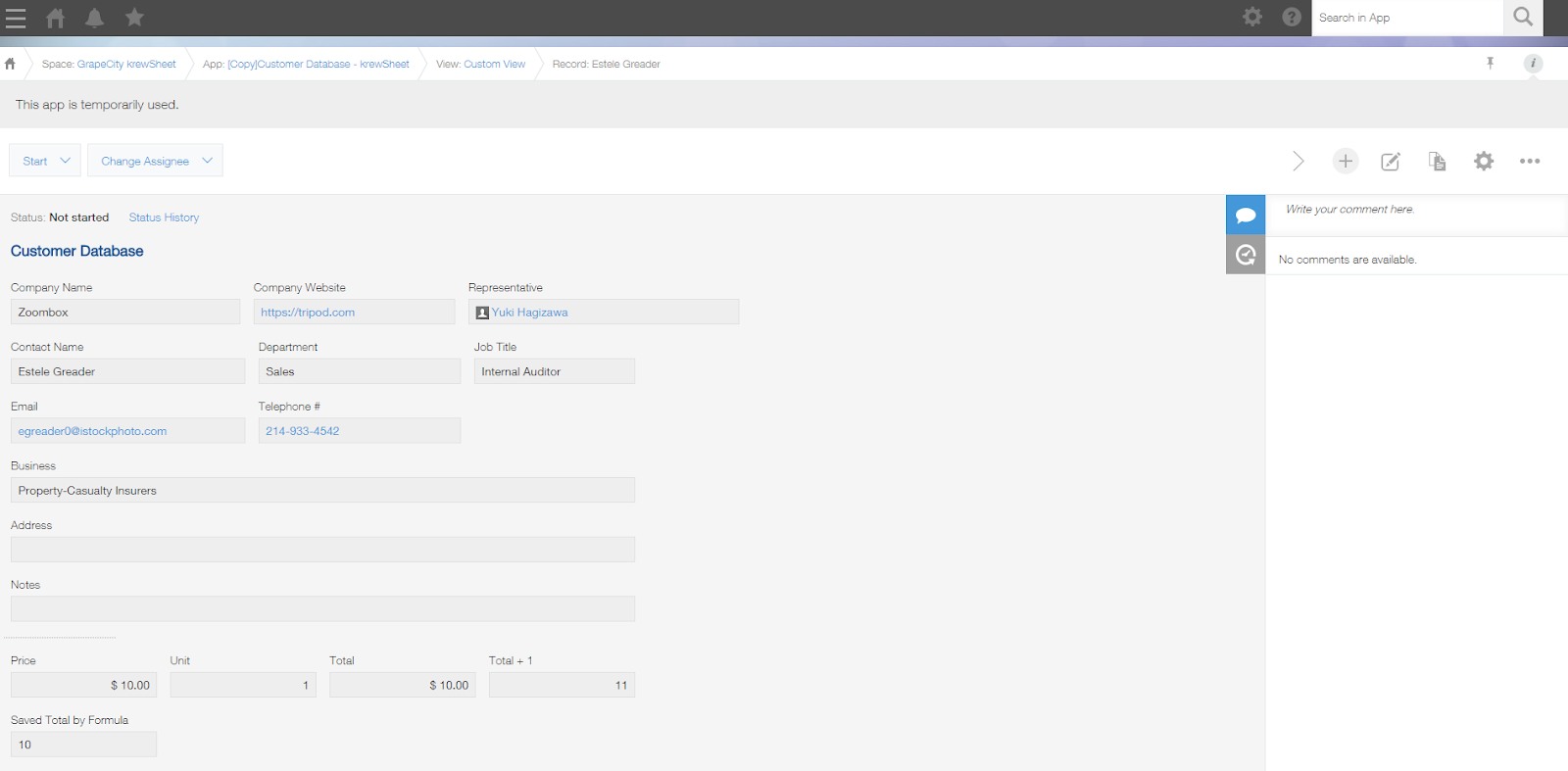 Each record includes a space for comments and file attachments, making it easy to collaborate and review records between departments and colleagues.

Other features include copy and paste functionality, spreadsheet customization for better visibility, conditional formatting and freeze panes, and easy-access add/delete buttons.
For teams with bulky budget or expense reports, krewSheet offers an efficient way to manage and analyze numeric data in one place. The plugin also works well for accounting and logistics teams who need to track and edit information on a frequent basis.
Looking to learn more about krewSheet for your team? Contact us for a krewSheet free trial.
Don't have a Kintone domain yet?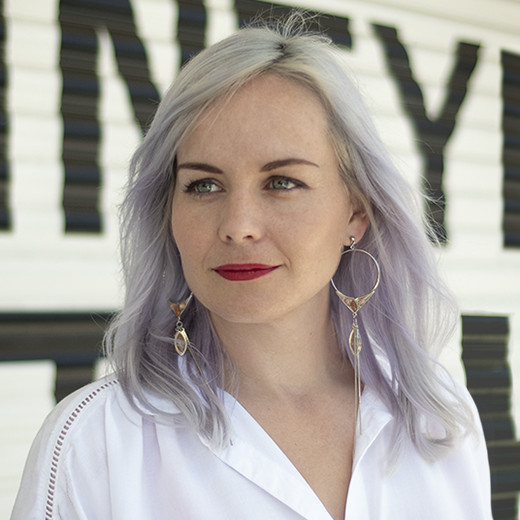 About the Author
Michelle is the Content Marketing Specialist at Kintone. She is a content marketing expert with several years in content marketing. She moved to San Francisco in 2015 and has experience working in small businesses, non-profits, and video production firms. She graduated in 2012 with a dual degree in Film and English.