Kintone Connect 2017 featured several experts on both work-culture and the low-code/no-code industry. The thought-leadership conference examined how new developments in the global workplace are forcing companies to reassess the way they structure themselves for a successful business experience. Here is a look at some key takeaways from last year's event: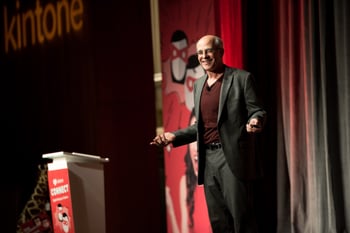 Serial Entrepreneur Chuck Blakeman Talked About Why Dilbert Shouldn't Be Funny

"The way we organize work is fundamentally broken," declared Chuck Blakeman, a best-selling author and world-renowned business adviser. "Everything we are doing in the way of organizing our business is broken."
Blakeman noted that this is most apparent through the famous American comic strip Dilbert, which focuses on white-collar workplace issues.
"Dilbert should not be funny. We should not get it," said Blakeman. The fact that too many do is a sign that things are not working in the office place. He cited several workplace statistics, including Gallup's famous employee engagement poll which found "only 32% of people at work are engaged."

"If you have a machine working at 32%, you'd oil it, you'd take it apart, you'd put it back together, you'd figure out what's wrong with it…because it's expensive to get a new machine," Blakeman said. "We're putting up with 32% engagement in the workplace around us. And that's leading to some amazingly sad data when it comes to productivity and lost revenue, lost dollars in the way we're doing things."
The workplace must change if companies want to make the most of their employees. They must change if they want to increase productivity and make themselves competitive in the global workplace. A large part of this means going back to the pre-industrial era style of work, where people "were self-managed and they all came to work as adults."
Companies can no longer have employees who "only bring the part of themselves to work that is an extension of the [Industrial Era] machine," said Blakeman. They must become stakeholders in the company. Only then can they "bring the whole, messy, creative person to work. That's the person that will make your company blow up.


Jason Bloomberg Discussed the Business-Sense of the Self-Service IT Movement
"The no-code [applications]…are part of a broader trend towards self-service IT, which we also call 'democratization of technology,'" said Jason Bloomberg, leading IT industry analyst, Forbes contributor, and President of Intellyx.
Initially developed in the sixties as a tool for developers, modern low-code/no-code applications are now a software opportunity for business users and developers alike:
For business users, no-code applications are at the heart of the self-service IT movement. It's about democratizing technology and making it available to everyone, not just people with specialized training.
For developers, low-code platforms eliminate many of the basic tasks that developers do on a daily basis; by getting rid of these tasks, developers can focus on being more effective and offering business value to their roles.
Low-code/no-code applications are about helping teams "build more strategic software more quickly," said Bloomberg. "And the speed is essential because speed is necessary to remain competitive.


Osamu Yamada Explained How Software Company Cybozu Made Teamwork A Priority, With Great Results

Cybozu, Kintone's parent company in Tokyo, Japan, came to a crossroads in the mid-2000s when it experienced a 28% turnover rate as a result of its harsh work-culture. At the time, Cybozu had a reputation for long work weeks and strict hours.
To resolve this, Osamu Yamada, Vice President at Cybozu and CEO of Kintone, set about transforming the company into a place that could attract and retain top-level talent. With Osamu leading the way, Cybozu made a dramatic transition: it rewrote its work-culture to align the needs of the company with the needs of its employees (now called stakeholders).
"A hundred members have a hundred work styles. A hundred members have a hundred lifestyles. And the HR policy [needed] to be for every single individual member [in the company to be effective]. It couldn't just be for the management team. It had to be about connecting to the members and their teams."
As a result of its radical shift in policy, Cybozu's turnover rate fell to 5% by 2016 while sales continued to increase year-over-year. As of 2017, Cybozu continues to see 115% YoY gains in its sales performance. "Cybozu is a software company," said Osamu. "But now, Cybozu is a very famous company in Japan for its transforming work culture." Cybozu now ranks among the best workplaces in Japan for mid-size companies.

Dave Landa Showed How Kintone Is Making an Impact on Businesses
Technology continues to become more accessible, and Kintone is helping lead the self-service IT revolution. Dave Landa, CEO of Kintone, gave attendees an overview of Kintone's own success. So far, Kintone supports over 7,500 (now 8,000) client organizations, with roughly 100 new companies joining every month. As of Kintone Connect 2017, clients had built more than 340,000 custom applications, with 800 new applications launched daily.
"There is this trend, there is this revolution going on," said Dave, "and I know it's not all millennials, but It's ingrained in the millennial's upbringing. They're digital natives, they're used to technology, good technology, and technology that works for them. And they are now the largest proportion…the largest generation in U.S. history…where they see solutions that aren't working for them, they're going to go out and find ones that will, or they're going to build them. They're not all coders mind you, but they all have an expectation for something that works. [Something that] is efficient and [will optimize] their work."
Kintone is giving millennials and other participants in the workforce an opportunity to take a hands on approach with many of their work issues. By removing the barriers to tech, Kintone's platform gives users a chance to resolve issues on a level they never had access to before.
"We want to be a vehicle for a solutions revolution," said Dave. " We really want to inspire people and drive people through this platform to [make] more positive, productive, and creative changes in their organization."


Missed the Last Kintone Connect?
Don't worry, there's still an opportunity for you to participate! Sign up for this year's Kintone Connect and get a close look at how Kintone is leading the low-code/no-code revolution.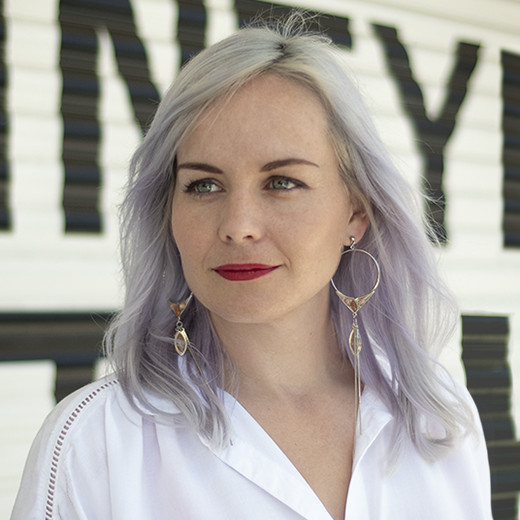 About the Author
Michelle is the Content Marketing Specialist at Kintone. She is a content marketing expert with several years in content marketing. She moved to San Francisco in 2015 and has experience working in small businesses, non-profits, and video production firms. She graduated in 2012 with a dual degree in Film and English.