As businesses shift from physical to digital, it's critical for companies to foster world class capabilities in operational excellence, customer centricity and business innovation.
OPEX Week: Business Transformation World Summit, taking place January 23 – 27 in Orlando, is helping business leaders take charge of the digital and technological impact on their business. Planning on attending? Here are Kintone picks for the top five events you won't want to miss:
Workshop: Drive Lean Process Transformation with Low-Code Business Apps
Date: January 23, 2017 @ 10:30AM
Speakers: Dave Landa, CEO, Kintone
If you're looking to support end users, integrate data sources, execute and report on process transformation while filling in the gaps of ERP solutions, you won't want to miss this session from Kintone CEO Dave Landa. Line of business managers know what improvements are needed but can't wait for a new company-wide ERP system. Low-code business application platforms, with their powerful pre-built services, are helping companies with limited or overbooked IT resources solve their toughest business process challenges one app at a time. Agile, iterative and incremental in nature, a good low-code business application platform can easily handle complex user hierarchies, permission controls, notifications and collaboration, data security requirements, tracking and analytics dashboards, and ever-changing process needs.
COO Keynote Panel Discussion
Date: January 23, 2017 @ 3:45PM
Panelists: Steven Carleton, COO - Global Shipping, eBay Inc | Greg Pflum, VP and General Manager, BASF Corporation | Corinne Reisert, Chief Process Officer, SAP SE | Leslie Behnke, Senior Director, Business Integration, One Plan Change Office, Walgreen Co.
Chief Operating Officers from cross industry will take the stage in this keynote session to share their business priorities in today's fast changing business environment. What does world class business capability look like and what decisions do these chief operating officers need to make to take their organizations through the transformation journey?
Key discussion points include:
How does world class business capability look in today's business environment and how do we get there
What's the role of digital transformation and how is that shifting investment priorities
Process vs technology: How do they complement each other to enable a true enterprise wide transformation
How is transformation taking place in front office and back office and what could go wrong
Interactive Discussion Group -- Making change happen, and make it stick: Effective and sustainable change management
Date: January 24, 2017 @ 11:15AM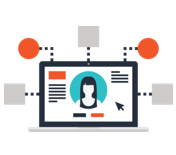 Speaker: Jan Burnham, CEO, ROC Group
Key discussion points include:
Spelling out the impact of the change on people
Change is often a rational decision, yet you need to deal with the emotional effect
Using pro-change team members to ripple spread positivity
How to make your change stick?
An ANZ Bank Transformation case study: Disruptive business model vs. process improvement: What's your winning recipe?
Date: January 25, 2017 @ 9:00AM
Speaker: Nina Muhleisen, Head of World Class Delivery Model, ANZ
A large transformation is taking place at ANZ globally as part of the bank's journey to becoming "A World Class" bank. Starting with the key customer journeys, Nina and her dedicated team are designing what journey looks like in two years, including how to become the best digital bank to create value for customers in different ways. With the guiding vision, the team then link that back to the current process to decide how the goal can be achieved in the time frame and what next 30/60/90 days schedule needs to be. Nina will share with us how the journey has progressed in this session:
What does a world class customer journey look like in ANZ
Developing an end to end transformation process
Key efforts and experience sharing in developing a digital bank
How are automation and cloud technologies enhancing the transformation
Competing for the Future: The Future of Continuous Improvement
Date: January 25, 2017 @ 12:45PM
Speaker: John Biedry, Senior Director, Global Lean Enterprise, Nike
The world is changing, business is changing, and all of it is changing faster than ever before. Business is experiencing a revolution rather than evolution. So with change impacting business like never before how has operational excellence changed and where it is heading into the future? What are we doing and what do we need to do differently to be able to compete in the future.
Key discussion points include:
How has operational excellence methodologies changed over the years
How will the deployment change to adapt to business changes
Leading the change: What are key initiatives from Nike to shape the future of continuous improvement?
Attending OPEX? Meet with Kintone!
If you're planning on attending OPEX Week, then you don't want to miss live demos and games with prizes at Kintone booth #6. Anyone who requests a meeting with a Kintone team member will receive a $10 Starbucks gift card (while supplies last). We look forward to seeing you in Orlando!
Still need a conference pass? Use code SVIP_KINTONE20 to save 20% on registration.