Growing up, Heather Johnson spent countless hours making sure her eight brothers and sisters stayed out of trouble.
"My brothers liked to lock doors, and then proceed to do things on the other side of the doors that would get me, as the eldest, in an immense amount of trouble," the Compliance Officer for A-B Emblem said in a recent talk at Kintone Connect. "Due to the dire situation at hand, and the need to cover my own tail, I learned how to deconstruct doorknobs, and very quickly."
While Johnson no longer needs to dismantle doorknobs, she hasn't lost her habit of problem solving. That's why when A-B Emblem, a subsidiary of 127-year-old manufacturing giant Conrad Industries, ran into process problems with its shipping logistics, she saw an opportunity to not just fix the issue but also re-think the company's workflows altogether.
In an upcoming webinar, Johnson will highlight how she re-invented her company's legacy methods and reduced their overhead by nearly 50 percent.
But before that, here are four key things everyone needs to know about Heather Johnson:
1. Johnson is a not-so-secret software junkie
Johnson is passionate about finding and testing new business software. The self-proclaimed "software junkie" loves to trial software to see what it can do for her company and herself.
"I have a degree in Computer Information Technology," said Johnson. "It's kind of a jack of all trades and master of none degree. Which isn't necessarily a bad thing. It works in my favor."
It was ultimately her willingness to try out new platforms that led her to Kintone. "I found Kintone, and their free trial just called to me. It was an opportunity to try something new." Heather used her colleague's process issue as an opportunity to put Kintone to the test.
"I re-created her process in Kintone, but I focused on making it better suited to what she needed," said Johnson. "During that process, I realized how smart a database Kintone was. It was like ching! A light bulb went off. It just made sense."
2. Heather managed the onboarding process at A-B Emblem
When Heather first introduced Kintone to A-B Emblem, she on-boarded 10 of her team members. Over the next two years, Heather helped dozens more members of Conrad Industries onboard with Kintone. As of 2019, nearly 90 employees at A-B Emblem use Kintone for their daily business processes.
3. Heather saved her coworker 1,257 minutes of time
When a coworker in shipping logistics approached Johnson about a process problem, she told Johnson it took her three days to find the solution. "You don't have three days in shipping to look for a solution," said Johnson at Kintone Connect.
When Johnson took a closer look at her coworker's problem, she realized it came from the software. "The process of mitigating issues and then identifying the problem when things went wrong took Ruth days. But by the time she found the problems and fixed them, it was too late," Johnson said.
Johnson worked with Ruth to resolve it in Kintone. The women walked through the process and over the course of a month built a better solution using the free trial. "What took her three days to do we got down to three minutes with Kintone."
4. She coined the The Kludge Syndrome
The Kludge Syndrome
[T_He] [klo͞oj] ['sin, drōm]
The unique ability to develop insanely sophisticated workarounds—without ever ceasing to be a participator of the process.
Too clever for one's own good.
"The Kludge Syndrome often appears in the office masked as 'we don't have time for that, do it this way,'" said Johnson during her presentation at last year's Kintone Connect 2018. "It sometimes also shows up as 'we don't have the budget for that,' or 'we don't have the right people for that.'" These excuses cover up a workaround's inherent ugliness by assigning blame elsewhere.
People fall victim to The Kludge Syndrome because they're too focused on making sure they get solutions from the overly complicated system they've built. They don't take the time to step back and realize the process itself is contributing to the problem, even if it temporarily "gets results." For Johnson, The Kludge Syndrome is what holds a lot of companies back from being truly effective their workflow.
"We always hear 'if it ain't broke, don't fix it," said Johnson at Kintone Connect. "But just because something is not defective doesn't mean it's effective."
Johnson spoke more about her experiences with turning A-B Emblem's faux-digital system into a truly modern process, as well as how she successfully brought her team and leadership onboard with Kintone. You can now watch a recording of this webinar and hear more about her story.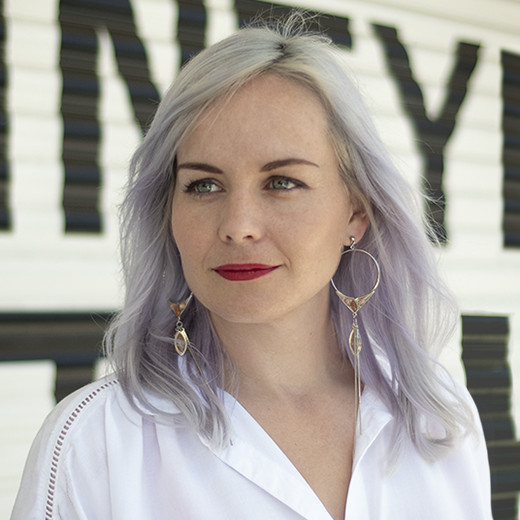 About the Author
Michelle is the Content Marketing Specialist at Kintone. She is a content marketing expert with several years in content marketing. She moved to San Francisco in 2015 and has experience working in small businesses, non-profits, and video production firms. She graduated in 2012 with a dual degree in Film and English.