Come meet these six change makers who are using tech for social innovation at the Public Good App House Demo Breakfast. Kintone is sponsoring this month's meet-up on September 27. We are looking forward to networking with nonprofits and community members who are creatively solving problems using tech.
WHERE: Impact Hub SF, 1885 Mission St, San Francisco
WHEN: Thursday, September 27; 10AM-1PM
Register for FREE by clicking here!
Meet this month's demo participants:
We all want to make the world a better place and leave our mark. But as we juggle a busy schedule, we tend to put volunteering on the back burner. The DoSomething digital platform makes it easy for you to take action online and off. All you have to do is choose what cause you are passionate about, how much time you have, and how you want to contribute. Join the already six million people transforming their community!
Sharing ideas and opinions on social media can be risky business in the era of online trolls who relentlessly harass, which is all too common. Eighty-five million people have experienced some form online harassment and one in four people who are targeted abandon their online presence all together. These staggering facts inspired Online SOS, a safe place for those who have experienced online harassment. With the goal of providing resources and a safe place to be heard, this platform supports victims of online harassment, such as journalists.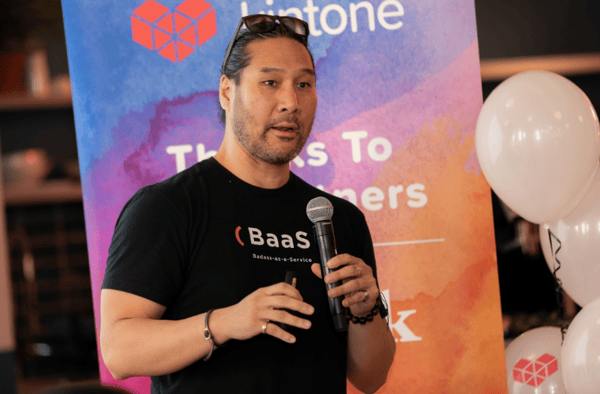 As a finalist of Kintone's Social Impact Challenge, we look forward to seeing zeusjuice on stage again. Having experienced homelessness firsthand, founder Ehb Tang is aware of how hard it is for people experiencing homelessness to gain access to the resources we all take for granted, such as access to power to charge phones or other devices especially when they act as a final lifeline to stay connected to family and community resources. With the zeusjuice mobile app and SMS, users can easily and quickly find and share locations of free-to-use power outlets. The app was built for the homeless community, but can be used by anyone looking for power.
Peter Ma, an Intel® Software Innovator, developed an effective system for identifying bacteria using pattern recognition and machine learning. The system depends on a digital microscope connected to a laptop computer running the Ubuntu* operating system and the Intel® Movidius™ Neural Compute Stick. You will most definitely want to see this with your own eyes at the breakfast demo.
You'll get to brag to all your friends that you learned about a new crypto after this demo. Meet Denarii, a new cryptocurrency that enables peer-to-peer payments, sustainable lending, and collateral free borrowing. The Digital Reserve Network Protocol is designed to create a sustainable model for financial inclusion while producing economic incentives for network stakeholders.
Our first question will be, what inspired such as unique name for this mobile app?
They2ZE connects transgender spectrum youth and their providers with truly inclusive health services and support. This easy to use mobile app makes finding resources, doctors, therapists, and support services that are inclusive and available based on your location.
These demos of Public Good Technology apps will provide:
Developers with a place to share their prototypes and apps with the subject matter experts who can provide useful feedback from direct experiences in the sector.
Nonprofits with opportunities to see what kind of apps for social change are being created and what is possible.
The goal is to create tools and apps that make the world a better place.
Kintone is sponsoring this event, and will be available for questions on how to build custom business applications for nonprofits and social impact organizations. Over 9,000 companies and NPOs use Kintone to manage their data, workflows and team collaboration. From tracking volunteer hours, grant deadlines, and budgets, the possibilities are endless when you use Kintone for your nonprofit. Swing by our booth to learn more and pick up warm and fuzzy heart socks while you're at it!
Register for FREE by clicking here!
Read about last month's Public Good App House Demo Breakfast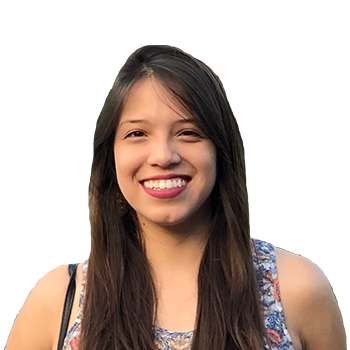 About the Author
Malena is a Senior Events Specialist and Marketing Campaign Associate at Kintone, where she enjoys getting people excited about Kintone through events they host and creative marketing campaigns. You will find her sketching out new ideas for social media copy, drooling over event catering menus, and flipping through Kintone threads where all the project management lives. Born and raised in San Francisco, she is a natural at finding the best places to eat in the city and navigating towards the nearest Bart station. Malena graduated from UC Berkeley, with a degree in Psychology, roll on you bears!