We're a finalist at the 2018 Timmy Awards for Best Tech Culture in San Francisco, and we're not shy to say it's about time.
Before we turn the spotlight on ourselves, an introduction to the Timmy Awards is in order. What are the Timmy Awards? Who made them and why do they matter?
Four years ago, the international events company Tech in Motion had an idea: celebrate regional tech communities who are creating great work cultures. With that in mind, the company started the Timmy Awards, which recognizes four categories of excellence: Best Startup, Best Tech Work Culture, Best Tech Manager, and Best Tech Workplace for Diversity.
Today, the Timmy Awards are hosted annually in 10 different metropolitan regions, including San Francisco, Boston, Chicago, and Toronto. With past winners like Casper, Venmo, and Jet.com, it's easy to see why the Timmy Awards garner hundreds of nominees and tens of thousands of votes each year.
How did Kintone get mixed up in this?
A few things (hello, spotlight):
We have a product that encourages better teamwork. Our no-code platform gives everyone the ability to concept, build, and use business applications for better workflow management and team collaboration.



A fundamental part of our technology and vision as a company is to democratize problem solving with tech by giving individuals the ability to create and design business software that meets their personal needs. We not only believe this: we practice it. From HR to Sales, our team uses Kintone to create exactly what they need to get the job done.





One of our proudest achievements as an organization is our

100 People, 100 Styles of Work

concept. For over 10 years, our parent company Cybozu (and now Kintone) have embraced this policy to celebrate individuality in the workplace. Our

100 People, 100 Styles of Work

philosophy asserts that people's personal and professional lives don't have to be in conflict with one another for companies to succeed.



Prior to the industrial era, people managed their work and day-to-day schedules on their own. We believe people can still do that, and that giving them the freedom to do so leads to happier outcomes for everyone. After implementing this policy, Cybozu's sales doubled while its turnover fell by nearly 25 percent.



Our work culture is founded on giving people the resources they need to succeed, not only in their professional lives but their personal ones. Cybozu offers an unprecedented 6-year paid maternity and paternity leave program for its employees. Cybozu CEO Yoshihisa Aono has taken paternity leave three times for each of his children, one of the first male executives in Japan to do so.





For women who want to return to the workforce, Cybozu offers a Mama Internship program that lets them ease back into a work schedule with children.




Many Cybozu leaders have been thought leaders of initiatives and on commissions dedicated to transforming Japan's business culture. It's no wonder Cybozu, as well as Kintone, is perennially one of the top Great Places to Work and last year was Japan's #1 Great Places to Work for Women.
We're proud of our achievements and thrilled for a chance to advocate them as a Timmy Awards finalist. We look forward to being a part of the process and hope you'll join us in supporting a new type of work-life balance by voting for us.


To learn more about Tech in Motion, you can visit their website here.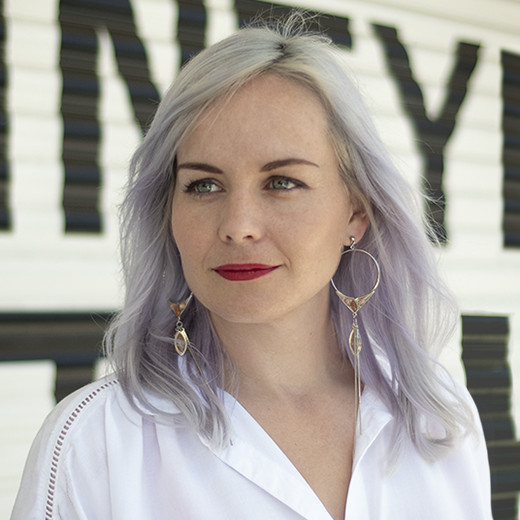 About the Author
Michelle is the Content Marketing Specialist at Kintone. She is a content marketing expert with several years in content marketing. She moved to San Francisco in 2015 and has experience working in small businesses, non-profits, and video production firms. She graduated in 2012 with a dual degree in Film and English.