Cloud Expo, the cloud computing extravaganza, is less than two weeks away. Cloud technology leaders and enthusiasts will convene for this 3-day event in New York City to share latest trends on the Internet of Things (IoT), bimodal IT, online database solutions, the citizen developer movement and much more.
Cloud technology, along with mobile and big data, continues to be a core disruptor in the digital age -- and it's not just reserved for startups anymore. More and more enterprises, particularly those in manufacturing, are using cloud technology to push rapid scalability and deployment.
Fortune 500 companies like Xerox, General Mills and Coca-Cola, have already taken steps to moving their data warehouse to the cloud to build a connected analytics view of the companies' resources. At the same time, it gives their IT departments tools for maintaining solid governance and a self-service model that empowers business users to build their own custom solutions.
RELATED: Exclusive Sneak Peek At Cloud Expo NYC 2016 With Conference Chair Roger Strukhoff
It's undoubtably an exciting time to be part of this discussion. Here are five Cloud Expo events that take you deeper into what it means for your enterprise organization:
Speaker: William Morrish, Interoute
"Traditional IT, great for stable systems of record, is struggling to cope with newer, agile systems of engagement requirements coming straight from the business. This session outlines ways of exploiting new architectures to enable both systems, building them to support your existing platforms with an eye for the future. Technologies, such as Docker and the hyper-convergence of computing, networking and storage, create a platform for consolidation, migration and enabling digital transformation." Learn more.
Speaker: Thierry Ciot, Progress
"Low-code platforms are an important strategy to create all sorts of applications extremely quickly and at a drastically reduced cost. Additionally, they enable building applications that would never have been created in the first place due to cost, time constraints, or lack of expertise. In this presentation we will talk about why low code platforms are emerging, what opportunities they create and why they help build responsive and adaptive applications that users really want. Whether you are an ISV, in IT, or an independent programmer come and see a trend you can't ignore anymore." Learn more.
3. Empower Productivity and Self-Sufficiency:
How the NCLC (No-Code/Low-Code) Cloud Apps Revolution Is Transforming Enterprises into Highly Productive, Self-sufficient Juggernauts
Speaker: Dave Landa, Kintone
"Cloud-based NCLC (No-code/low code) application builder platforms empower everyone in the organization to quickly build applications and executable processes that broaden access, deepen collaboration, and enhance transparency for all team members. Line of business owners (LOBO) and operations managers know best their part of the business and their processes. IT departments are beginning to leverage NCLC platforms to empower and enable LOBOs to lead the innovation, transform the organization, and build the infrastructure for lasting productivity and agility. Learn how IT and LOBOs are working together with NCLCs in organizations today."
Learn how else to connect with Kintone at Cloud Expo and how to get a FREE VIP Gold Pass here.
Speaker: Jason Bloomberg, Intellyx
"Attendees of this session will:
Gain an understanding of the bimodal pattern in today's enterprises and why Gartner's advice is so dangerous
Learn how the cloud impacts both 'fast' digital efforts as well as 'slow' IT organizations
Understand how the cloud can help 'slow' IT to transform, thus enabling the enterprise to achieve its end-to-end digital goals" Learn more.
Lunch Power Panel with Dave Landa, William Morrish, Randy De Meno, Nara Rajagopalan
"The initial debate is over: Any enterprise with a serious commitment to IT is migrating to the cloud. But things are not so simple. There is a complex mix of on-premises, colocated, and public-cloud deployments. This panel looks at the present state of cloud from the C-level view, and how great companies and rockstar executives can use cloud computing to meet their most ambitious and disruptive business goals." Learn more.
Still need a ticket to Cloud Expo? We've got you covered: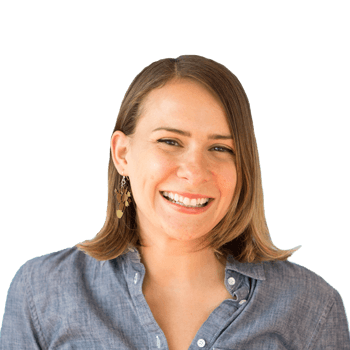 About the Author
Nicole is Director of Marketing at Kintone, with 10+ years experience in content strategy, campaign management, lead acquisition and building positive work cultures of empowered, purpose-driven team members. She spent seven years as a journalist, previously serving as a CBS San Francisco digital producer, NPR contributor, Patagon Journal deputy editor and reporter for several publications, including the Chicago Tribune. She's passionate about the tech for good space, social entrepreneurship and women leadership. On the weekends, you'll likely find her putting her Master Gardener skills to use in at community gardens in Oakland.