The Kintone team is back from Cloud Expo NYC with even firmer footing in the no-code/low-code movement that's transforming how teams work and companies operate.
"As with other no-code platforms, Kintone provides the ability for non-technical business users to assemble business applications," Jason Bloomberg writes in a Forbes article covering the three-day event. "Kintone, however, offers a variety of approaches: application templates, conversion of Excel files, the assembly of apps and components from a cloud-based marketplace, modifying an existing app, or from scratch."
In addition to enterprise identity management and other security technologies, Bloomberg highlights Kintone's full audit capabilities -- "a must for enterprise customers in particular."
ALSO READ: Customer Experience, Digital Transformation Takes Center Stage at Cloud Expo Power Panel
Kintone's user-friendly process configuration interface and notification-based case management capabilities were also noted.
Jason Bloomberg has written a lot about the low-code market and how the rise of citizen developers in the enterprise has signaled the end of shadow IT.
It's hard to ignore the shifting responsibilities of the IT department with the rise of low-code platforms like Kintone as more business users develop and deploy their own solutions.
Our time exhibiting and demonstrating the Kintone platform to hundreds of people looking for new solutions indicated a clear need for business users and their departments to partner with IT, rather than work around it.
We met people from both large and small companies -- many who were facing some sort of operational process challenges, most for whom it was their first time hearing the phrase "no-code business applications."
Each conversation was a breath of fresh air. Sure, we might have sounded like broken records explaining what Kintone is each time, but once people opened up to us about their unique business problems, the conversations became even more interesting. Kintone works for teams in all kinds of departments -- human resources, finance, operations, sales -- regardless of industry. For every specific business challenge, there's a custom Kintone solution that's as simple as transforming Excel spreadsheets and project documents into live, collaborative business applications.
It's always exciting to recognize new, real-life examples of how Kintone can be used to increase workflows and productivity within departments and across organizations. It opens up a world of possibilities and is a reminder how Kintone can help rapidly changing companies thrive in the age of the customer.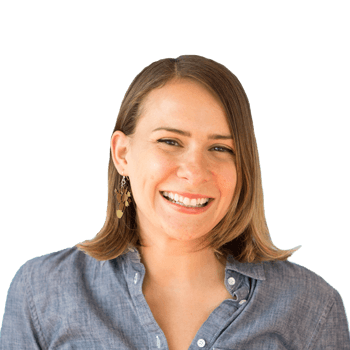 About the Author
Nicole is Director of Marketing at Kintone, with 10+ years experience in content strategy, campaign management, lead acquisition and building positive work cultures of empowered, purpose-driven team members. She spent seven years as a journalist, previously serving as a CBS San Francisco digital producer, NPR contributor, Patagon Journal deputy editor and reporter for several publications, including the Chicago Tribune. She's passionate about the tech for good space, social entrepreneurship and women leadership. On the weekends, you'll likely find her putting her Master Gardener skills to use in at community gardens in Oakland.