Digital transformation is a ubiquitous, sometimes confusing phrase appearing everywhere these days from conference sessions to consulting groups. Whether you consider it an exhausted buzzword or an evolving disruptive trend, it can't be ignored.
Leading technology research firm, Altimeter, defines digital transformation as a movement through a customer-centric lens.
"The realignment of, or new investment in, technology and business models to more effectively engage digital customers at every touchpoint in the customer experience lifecycle," Altimeter concluded in a 2014 report. "Customer orientation means to align the entire operational thinking and acting on the customer, i.e., his needs, desires, and problems."
This mammoth topic was discussed during a Cloud Expo panel earlier this month titled "Cloud is Now Mainstream: What's a C-Level Rockstar to Do?" While the four panelists, including Kintone's Chief Operating Officer Dave Landa, bounced around different ideas when it comes to digital priorities for C-level executives, most of the conversation provided a nuanced view of digital transformation and it's ability to empower both internal and external customers to come up with more creative, efficient solutions.
RELATED: What's an Enterprise App, Anyway?
Cloud is just a tool, William Morrish of Interoute said. "What the enterprise needs to do, and they're going through this process, is digital transformation as a way of architecting what you've got."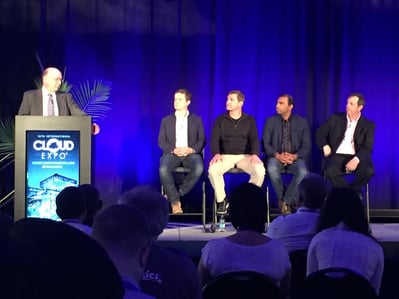 Nara Rajagopalan of Accelerite said digital transformation should be something that enhances experiences for both internal and external customers in the least disruptive way. For example, a CIO wanting to remove deployment and maintenance hassles decides to move the company from Microsoft Office with Exchange on premise to cloud-based Office 365. While a lot has changed on the IT side, the experience for the end users remains the same.
"Fundamentally, you are transforming the way a company does business," Rajagopalan said. "And does IT, or does technology, enable the way the company does business? That's the question."
He went a step further, betting if he taught the average line of business user some basic Python code, they'll dramatically increase their ability to innovate in an enterprise -- without worrying about how to deploy it, manage it and scale it up.
"At the end of the day, developers should be able to innovate," he said. "The developer can innovate with simple stuff and can get it up and running. Cloud has to be able to enable that."
Landa added that elevated expectations from business users based off what their experiencing in the consumer world is part of digital transformation.
"Internal customers you're providing solutions for also have raised expectations," Landa said. "In order to meet those expectations, you have to empower people to be able to do the things they want to do. And if you empower people who know what the problems are and can address them in a simplified abstract way, you're going to empower a lot of creativity, a lot of really great thought."
Morrish chimed in saying, "if you don't empower your team to do this stuff, they're going to do it anyway. Look at Shadow IT. Next year, close to half of IT budget not spent in IT departments. It's about getting feedback on what they need."
So is the cloud mainstream? Yes. It remains at the center of every technological innovation moving forward. But through a digital transformation lens, the cloud is in the background -- a means to an end for improving customer experience.
"We've got a lot of business operations people who know exactly what they need to make their business more functional and they're working with IT departments," Landa said. "Sometimes IT is overwhelmed, they're dealing with a lot of mission critical operations and if there's a way IT can provide a platform that is no-code/low-code, it empowers these line of business owners, these operations managers, project managers, a perfectly suited application for operations and that becomes a much more efficient model."
For most non-developers, it doesn't matter whether websites like Youtube or Dropbox were built with Python or PHP. What matters is if these tools allow them to work more efficiently and solve problems creatively. The same, most panelists agree, applies for internal enterprise customers.
ALSO READ: Forbes Highlights Kintone's Place Among Growing No-Code/Low-Code Business Application Movement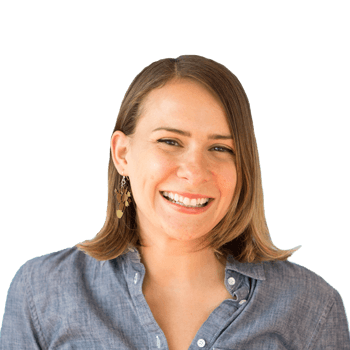 About the Author
Nicole is Director of Marketing at Kintone, with 10+ years experience in content strategy, campaign management, lead acquisition and building positive work cultures of empowered, purpose-driven team members. She spent seven years as a journalist, previously serving as a CBS San Francisco digital producer, NPR contributor, Patagon Journal deputy editor and reporter for several publications, including the Chicago Tribune. She's passionate about the tech for good space, social entrepreneurship and women leadership. On the weekends, you'll likely find her putting her Master Gardener skills to use in at community gardens in Oakland.