Paul Sarvadi, CEO of the leading Professional Employer Organization (PEO) Insperity and author of the book, "Take Care of Your People," said in a recent discussion I had with him, that "Designing company culture is the easy part—implementation is what matters." We at Kintone believe this wholeheartedly.
"Designing Company Culture is the easy part—
implementation is what matters."
We believe it because we've lived it. Not just us in the U.S., but also those in our parent company in Japan. To stay alive and vibrant as companies made by people and designed for people, we embraced a necessary cultural transformation—and thankfully came out on the other end as a better and stronger business.
To really give you the bigger picture on why we changed—and why that change is so significant, let me take you back to the early years of our parent company, Cybozu.
Cybozu, a tech company that specializes in groupware software, was founded 23 years ago in a small apartment in a small town outside Osaka, Japan, by three twenty-something software engineers. They left promising careers at Panasonic to try something new.
The software solution they created, a groupware or teamwork software for businesses, was something of an overnight success. By their second year, they had moved into real offices in Tokyo and already rolled out a third version of their software platform to the public. In such a short time, their product was already popular with analysts and customers alike, and had developed a swift reputation as some of the best software of its kind in Japan.
By the year 2000 (three years after its founding), Cybozu became a publicly traded company on the Tokyo stock market, the fastest company in Japanese history to go from start-up to IPO.
Their success didn't stop there. Over the next five years, they continued to grow rapidly, just about doubling their revenue by 2005 from $15M to $30M.
Looking back at their growth and numbers, it was easy to think the company was poised for long-term success. But for all their wins, there was significant internal trouble brewing.
Despite the company's stated mission to 'Make Teamwork Better,' employee turnover continued to rise. By 2005, Cybozu's fifth year as a public company, turnover was at an all-time high of nearly 30%.
In a company of 300+ employees, that means multiple "going away parties"—every week!
How did it get to this?
This situation was due in large part to Cybozu's company-before-the-individual culture at the time (common in high-stress Japanese companies). There was a pretty typical grueling work culture driven primarily by bottom-line numbers and round-the-clock expectations.
Thankfully, leadership took a step back, thought deeply and realized that its "people are tools" mentality was not only causing an HR crisis, but also recognized that it clearly ran counter to expressed company mission to "Make Teamwork Better." With so many people leaving, it was obvious they were not accomplishing their own mission internally, so how could they expect to execute that mission externally in the long-term?
"With so many people leaving, it was obvious they were
not accomplishing their own mission internally,
so how could they expect to execute that mission externally?"
Company leadership reflected on how they got there and how they could reverse the trend. They determined the traditional high-tech and Japanese business culture they had embraced up to this point was the core of the problem.
They decided to completely rebuild the company and its culture into a "people-first company," with a dedicated focus on work designed around the individual. To do this, Cybozu embraced a "100 People, 100 Different Work Styles" concept, as well as a series of related policies, embracing flexible work styles, remote work, women's and family needs, etc. These people-first policies have evolved and grown over the years and continue to be at the foundation of the company now.
The result was significant: within a few years, Cybozu's turnover fell from 28 percent to four percent, with the company beginning to list as one of the best places to work in Japan (especially for women).
Alongside these policy shifts, another equally, if not more important, development through this time was the defining, evolution and development of our company's Vision & Values Model.
Creating a process that reinforces people-first thinking
With a focus on our purpose, which combines our mission and culture statements, and a goal of improving what we came to believe are the key elements of great teamwork culture, we set out to intentionally design and then implement a true Teamwork Culture.
We landed on these four key elements that are necessary for building great Teamwork Culture:
Sharing a Common Vision
Embracing Individuality
Being Yourself & Taking Responsibility
Being Transparent
You may recognize that our core transformational policy concept of "100 Different People, 100 Different Work Styles" is directly aligned with the key element of 'Embracing Individuality,' and of course, that is no coincidence.
Along with this vision of culture, we also defined six core values, that we call our Action 5 + 1 set, that include: Think, Learn, Communicate, Persevere, Act and Be Transparent.
You may notice here that there's one overlap between our values and the culture elements of our vision: Be Transparent
That again is very intentional and highlights the fact that we feel transparency is at the very heart of effective teamwork.
Implementation
Of course, as mentioned at the outset, it is one thing to state your vision and values. It's an entirely different thing, and much more challenging, to implement a vision and values model in a way in which the culture defined in those values becomes a daily reality for everyone working there.
It takes not only defining them and intentional policy setting supporting them, but also, very importantly, widespread thoughtful practices, tools and activities aligned with the vision and values model that are sustained over time to establish, maintain and grow these cultural norms. As Paul Sarvadi from Insperity says:
"…culture has to be reinforced! Even beyond
reinforced…institutionalized. The culture you established
should flow through every aspect of how you interact
with your people. From employee communication to recruiting
to compensation, to how you handle difficult issues—
whatever your leadership philosophy is,
all these elements are woven together by culture." 1
Now, back to our story. This remarkable and progressive 'people-first', work-life balance focused policy and cultural transformation not only caught the eye of many folks outside the company in Japan, earning many accolades and recognition by government and industry groups alike, but also had a profound impact on company morale, employee turnover and ultimately on company productivity.
All told, it took about seven years for the full transformation, as policies and tools and methods were implemented, culture was transformed, and while growth actually stalled. However, since 2012 employee turnover has remained under 5% every year while sales growth has accelerated with Cybozu revenue more than tripling during that same period.
The Aspiration Engine
So, now I want to turn to a particular activity which was developed during these transformational years at Cybozu and has become a core activity for and an integral part of building the culture of our Kintone team here in the U.S. over the past few years: the Aspiration Engine.
It is a collaborative problem-solving methodology that has helped our team surface and resolve hundreds of issues over the years. Although we don't talk about this point all that much internally, the Aspiration Engine was developed intentionally with a vision to not only solve problems but also to build our Teamwork Culture by specifically encouraging the practice of our key elements of teamwork, and to execute on our purpose: "to develop and share the best software and methods for teamwork."
"The Aspiration Engine was developed specifically to
encourage the practice of our key elements of Teamwork Culture"
It starts with the concept that a problem is nothing more than a perceived gap between the current reality of something and the future vision of what it could be. The key is for individuals to have that vision of a better reality for the future and in turn be comfortable and confident enough to raise it up to the team for a group discussion with the goal to make it better.
The way we have encouraged and facilitated this is first, by having a space and an application on our own internal Kintone platform portal (where our team happens to manage all our operations, data, processes and collaboration), for 'Issue Resolution.' Team members are encouraged to create new records in the app for issues wherein they see that gap whenever they encounter or think about them.
This space and app and all the records are totally open to the team, and team members are encouraged to tag the issues that resonate with them, too. Then, at our quarterly team meetings, we break out into small groups of six to eight and work out the issues selected based on those most commonly tagged, through the Aspiration Engine.
Note that just about anything is in limits for these issue topics. We have discussed things like annual bonuses, 401K plans, events strategy, PR strategy, gossip and much, much more.
Once we get into our breakout groups, we first make sure the other group members fully understand the individual's vision and their view of the reality, running it through the filters of objective and subjective realities, and identifying facts to support these realities as well as to underpin the vision.
Then, we go searching for and identify the causes (and sometimes the causes for the causes) for the Current Reality. A couple keys with this step is to emphasize that this is not a section for blaming people. This is an opportunity to identify actions only and select only those Causes that are in the team's control to be addressed or changed.
Next, we identify the action steps necessary to address the causes, which will bring us closer to the vision, ie: close the gap. It is critical at this point to specifically identify the persons responsible for the actions and a specific timeline for each action.
There's a lot of nuance to this process, like resolving conflicting views on what an ideal objective vision may be by referencing an organization's higher vision or values, for example, or identifying when new, associated problems are identified and moving those out for separate future sessions.
Good facilitation is critically important to ensure both the process and the problem definition remain focused and on point, to solicit opinions and ideas from all group members, and to keep moving toward actionable resolution steps, among other things.
Finally, lead facilitators present their Aspiration Engine discussion details and outcomes to the rest of the team for broader consideration and feedback, before starting the process of initiating the designated action steps. We then track our progress on each issue using reporting on the Kintone app that's displayed in real-time in our internal space.
(A note on remote work: with a couple slight modifications to our Kintone aspiration engine app, we have been able to fully and successfully run Aspiration Engine sessions remotely via Zoom since the COVID-19 crisis forced us all into a completely remote work situation. We're happy to share with interested folks how we did it.)
As we repeated this activity in each quarterly meeting, eventually our internal teams and individuals within those teams, got better at facilitation of the Aspiration Engine method, and they have begun to create and facilitate sessions on their own, and on their own time, to address the gaps team members see within their own departments. This is ideal.
Back to the Vision
As I stated above, the vision for the Aspiration Engine, beyond the basic problem solving, which it does very well, is to build our Teamwork Culture and execute on our purpose.
By enabling team members to raise any issues wherein they see a gap in a clearly defined and regularly scheduled process, we are encouraging folks to "Raise their hands, Take responsibility," to make our teams and company better.
By showing team members that no topic is off limits for an open discussion with leadership and other team members, we are implementing by example our "Be Transparent" value, and doing it in a structured, respectful way that is meant to further encourage team members to be transparent, especially in a way that respects individuals and "Embraces Individuality."
Finally, to our purpose. We use this Aspiration Engine method, and we facilitate, manage and track it within our Kintone software with the very intentional purpose to create a society "brimming with teamwork."
Epilogue
As our parent company, Cybozu, received recognition for their progressive cultural transformation combined with their great business success, they saw a desire for other organizations to learn from their experience. In response, a few years ago, Cybozu started a "Teamwork Research Institute" focused on the final part of our purpose, to share not only the best software, but the 'best methods for teamwork' to other organizations throughout Japan.
More recently, we at Kintone have also started to share our internal methods for teamwork (in addition to our software), and, in particular, our Aspiration Engine to organizations here in the U.S. We have helped facilitate team problem-solving sessions, even remotely, using the Aspiration Engine for some of our software clients with the view to empower them to run these sessions themselves in the future. We share not only the methodology but also the software application on Kintone that supports it via these sessions. Issue resolutions we've facilitated for others have included topics such as how to get better board member engagement, how to better manage volunteers, etc.
We are excited by the prospect of this new chapter in our development as we continue to strive toward our core purpose to "Build a society brimming with teamwork."
If you would like to learn more about the Aspiration Engine join our upcoming webinar:
In this webinar we'll do an in-depth exploration of the Aspiration Engine and how teams and leaders can use it to help resolve challenges while improving their company culture.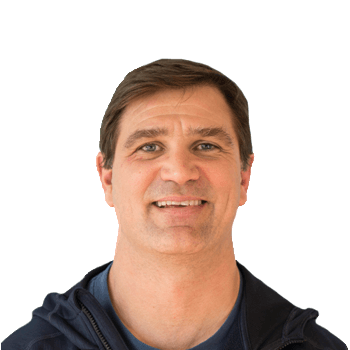 About the Author
Dave Landa is CEO of Kintone and has been on the forefront of the Cloud revolution driving strategic business development on the executive teams of multiple leading Software as a Services (SaaS) application providers dating back to 2004.