Steven Spielberg, Jaws, and a perspective shift
If you've ever seen Steven Spielberg's classic movie, Jaws, you're probably familiar with this shot. This camera effect, called a "dolly zoom" but sometimes referred to as the Jaws effect, was invented by a cameraman for Alfred Hitchcock's 1958 thriller Vertigo.
The effect is created by doing two contrasting actions at once: zooming in on a subject with the camera lens while the camera itself moves further away. The result is unsettling: the character remains the same while the world around them shifts and warps perspective.
So what does a camera trick from the 1950s have to do with our year in review?
Not much. But it's an excellent visual take on what this year has felt like: a series of contrasts.
On a global scale we've gone from no vaccines to boosters. From lockdowns to holiday parties. From Atlanta's 22-year absence in the World Series to clinching victory against the Dodgers in 2021.
On a company scale we've gone from completely remote to optional (with some choosing hybrid). From Zoom quarterly meetings to team karaoke in Japantown, SF. And from new sales engineer Elias joining us at the start of 2021 to winning " New Wave Kintone Member of the Year" in December.
But for all the change we've felt, a lot of it's been great. Make no mistake–Kintonians aren't the type to let opportunities go to waste.
So what did 2021 give us?
Twelve new team members:



We've brought on a lot of new team members to help us grow in the coming years! From sales engineers to customer success to OSO*, it's been a busy year for our HR team! We're thrilled they're with us, and we're happy to share a few things about them:
Pavan, Customer Success Specialist: when Pavan isn't going through his Kintone drills to learn our platform, he's playing video games, watching Netflix, or spending time with family! Pavan will be supporting customers from our East Coast region.
Niki, Sales Engineer Associate: for many of us, Niki is a familiar face. She first worked with Kintone from the SF office before transferring to our parent company Cybozu in Japan. But three years later she's back!
Sharon, Global Technical Support Engineer: originally from Malaysia, Sharon is multilingual in Mandarin, Cantonese, English, Japanese, and Malay. That's five different ways we can say welcome to Kintone!
Yoko, Senior Cultural Strategist: Yoko worked previously as a lawyer in Japan and the US, with a focus on human rights. The mother of two lives in New York City and inspires us both with her hand-made food and her elaborate Halloween costumes!
*Organizational Strategy Office
One new wedding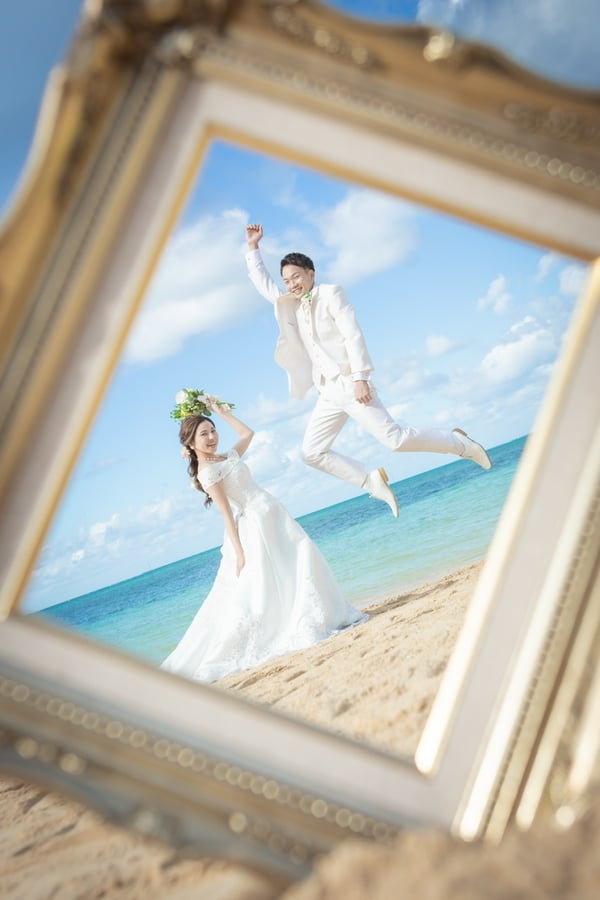 Congratulations to Yuta, our IT Service Desk member and one of our employees featured in last year's year in review! Yuta and his long-time girlfriend married in Japan over the holiday season.
One new engagement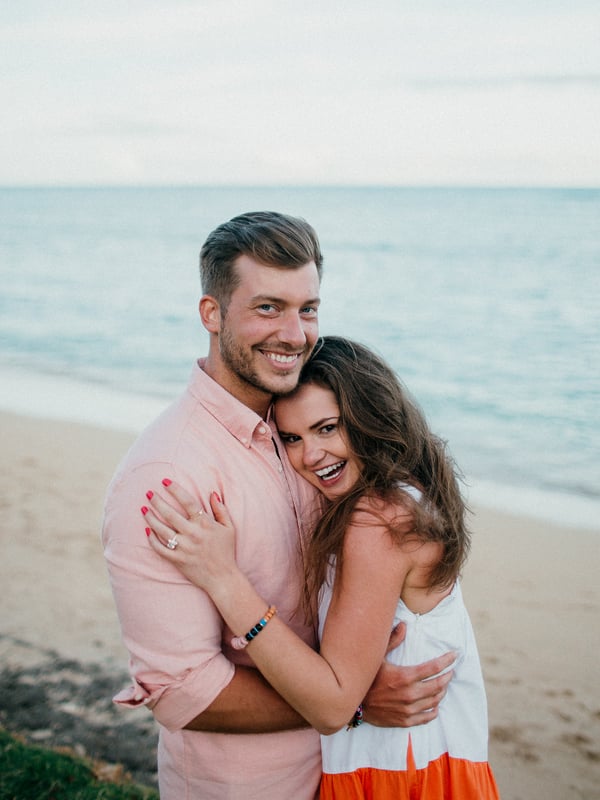 Kintone sales member (and our very own Captain America) Kyle got engaged to his girlfriend in Hawaii! To quote Kyle, "She was very surprised, but I think she was also suspicious [something was up]. We are planning the wedding sometime in mid-2022!"
Five more babies!

Crazily enough, three Kintone babies born this year were born within one week of each other!

This is a stock baby photo so you still get cute babies while we give our moms some privacy!
Our HR Assistant Yoshimi gave birth to a baby girl! She was born just after midnight after a two-day labor!
Marketing team member Brittany gave birth to a baby girl! Baby Paulo was born at 2 am and weighed seven pounds and three ounces!
OSO member Nim closed out the baby mania with a baby boy, born around 3 pm (a far more reasonable hour!). Like Yoshimi and Brittany, the mother was in good spirits and healthy after the birth!
What did 2021 give Kintone?
21,000+ worldwide customers! New customers included Volvo Trucks North America, Northrop at the University of Minnesota, and Rapid City Area Schools (who used Kintone to tackle their COVID case tracking).
We were honored in

Fast Company's

2021 Next Big Things in Tech Awards! Fast Company's editors selected the top 2021 technologies that will transform how we communicate with each other, and Kintone was recognized for its work enabling teams to build custom productivity applications.
338,000 Kintone apps built by Kintone users for their business and 48,000 spreadsheets that became Kintone apps!
If there's one thing you can count on with Kintone, it's consistency. We made it onto the Gartner Magic Quadrant Report for Enterprise Low-Code Application Platforms for the fifth year running! The full report–which you can read for free here–offers a comparative look at low-code platforms on the market for businesses.
What did Kintone give in 2021?
Some of our most popular webinars and blogs to date!
What it covers: we break down the common factors that cause projects to fail and what project leads can do to avoid them. The webinar also features real-life stories from people who've been in the seat of failure before (and how they got things back on track).
What it covers: how a team of lawyers at UC Hastings Center for Worklife Law use Kintone to help hundreds of clients they couldn't have before. Staff Attorney Jessica Lee shares how Kintone helped speed up and streamline her team's workflows and collaboration.
Kintone's collaboration features make it easier for teams to track the conversations that are important to their work without forwarding, cc'ing, or repeating what's been said. Download our short eBook to see how we've made it possible.
We explore how Kintone makes it easy to build the workflows you want for any kind of process you have. Download our short eBook to see how.
From Kintone to you
We're thankful to have gone through this year with all of you! Many thanks to our partners, customers, and all the members (new and old) of our global Kintone team.
For all of you reading, we wish you the best in the coming year. We hope you achieve your many goals! To close with a quote from Spielberg:
"Even though I get older, what I do never gets old, and that's what I think keeps me hungry." - Steven Spielberg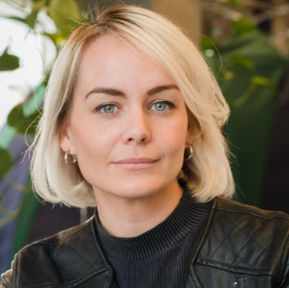 About the Author
Michelle is the Content Marketing Specialist at Kintone. She is a content marketing expert with several years in content marketing. She moved to San Francisco in 2015 and has experience working in small businesses, non-profits, and video production firms. She graduated in 2012 with a dual degree in Film and English.