Riding the wave from Earth Day, we rolled up our sleeves and got down in the dirt last Monday to volunteer at Alemany Farm, an organization fighting food insecurity in San Francisco.
On our introductory tour of this 4-acre piece of land nestled in between a subsidized housing project and highway, we were in awe to see beehives, avocado trees, artichoke bushes, strawberries, cabbage, collards greens and countless other organically-grown fruits and vegetables thriving in a dense urban area.
Perhaps even more amazing is that this former dumping ground transformed into a city-owned park is open to the public for harvesting food and relaxing among nature 365 days a year.
The farm, which produces and donates over 10,000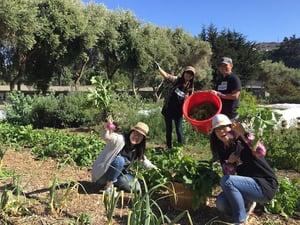 pounds of food a year, is maintained by a small group of volunteers. As we weed, turn compost, plant squash and build hoop houses, we witness first hand how important it is to have groups like ours volunteer time to keep the farm fully operating.
Feeling the hot sun on our skin, we worked up a sweat as we shared trowels and seedlings, conversation and laughter. Serving our community is not just checking some Good Samaritan box; it's connecting to our passion for making teamwork better and creating something greater than ourselves.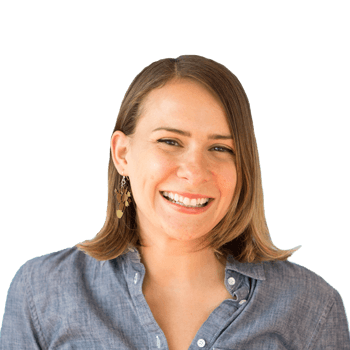 About the Author
Nicole is Director of Marketing at Kintone, with 10+ years experience in content strategy, campaign management, lead acquisition and building positive work cultures of empowered, purpose-driven team members. She spent seven years as a journalist, previously serving as a CBS San Francisco digital producer, NPR contributor, Patagon Journal deputy editor and reporter for several publications, including the Chicago Tribune. She's passionate about the tech for good space, social entrepreneurship and women leadership. On the weekends, you'll likely find her putting her Master Gardener skills to use in at community gardens in Oakland.