Halloween is almost here! What's not to love? Scary movie marathons, spooky decorations, candy galore, and of course: picking out your costume. Despite being fully remote this year, Kintonians continued their Halloween costume contest tradition. Virtual edition.
This year, our wonderful HR team announced new categories for pumpkin carving, best couple costume, scariest costume, and the funniest costume. Our creative (and competitive) Kintonians for the most part prefer to make their own costumes. This makes for some one-of- a-kind creations, and this year was the best year yet!
If you need some inspo or are looking for a fright, scroll down to view the contestants that were in the running for this year's costume contest.
BUT FIRST...the Kintone application that made it all possible.
The Costume Contest app was created a few years ago, and since then has been managed by our HR team.
As you can see in the drop down view below, they've been adding a new list view every year. This means we don't need to create a new voting app every year, and we can look back at the past costumes. Views provide different ways to display data. You can chose from calendar view, list view, and custom view (allows for custom HTML coding).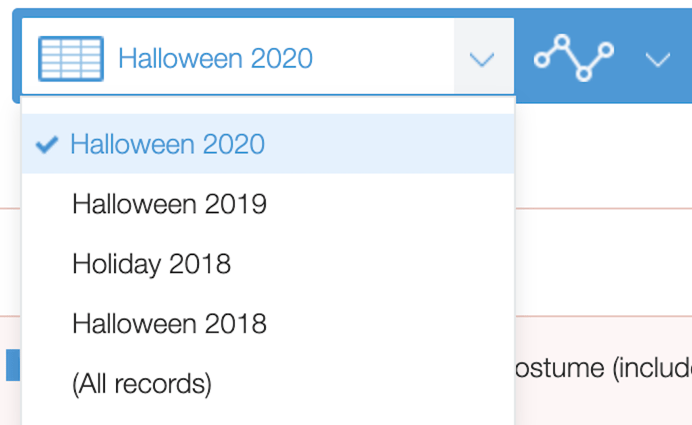 Read Also: Kintone's Secret Weapon For An Engaged Remote Team
The Costume App also makes it really easy to view all the costumes at a glance in a single view. If you want to see the picture you can simply click into the record for more details. Once you're ready to cast your vote, all you have to do is click on the thumbs up icon to 'like' the costume and it will count as one vote. You can also see the total votes column where the likes are being tallied up.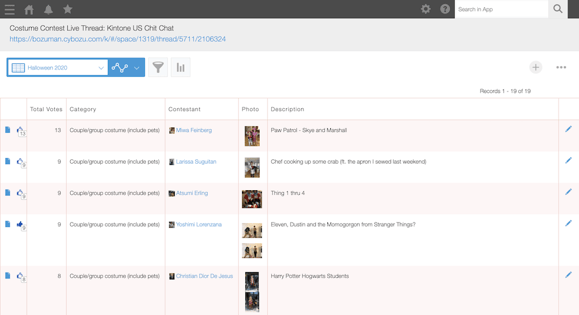 If you're entering the contest then you would click on the plus sign on the top right to start a new record. Below, you can see what the submission record looks like. You can add your photo, description, and using the drop down options under category, you can also select which category your costume falls under. The "I was.." section is only for the HR team to complete, this is where they list whether the participant won first, second, or third place. To the right you have the comments section where other members can ask questions or give kudos.

And now...the Halloween costumes!
Category: Couple/Group Costume (including pets)
First place: Paw Patrol - Skye and Marshall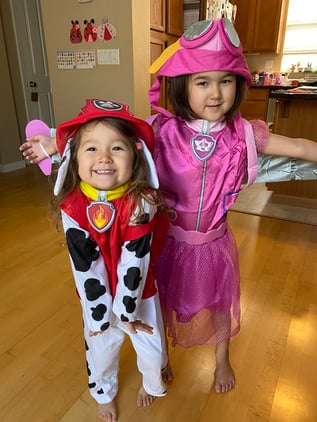 Runner up: Eleven, Dustin and the Momogorgon from Stranger Things?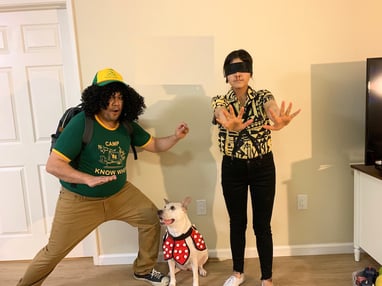 Other contestants:
Thing 1 through 4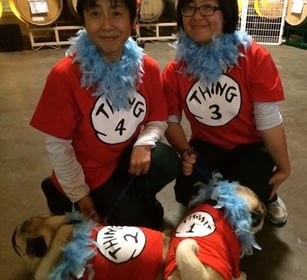 Harry Potter Hogwarts Students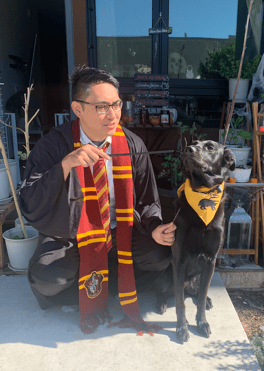 Chef cooking up some crab (ft. the apron I sewed last weekend)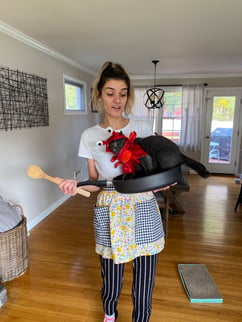 Category: Funniest Costume
Three way tie for first place!
1st: Bozuman Steve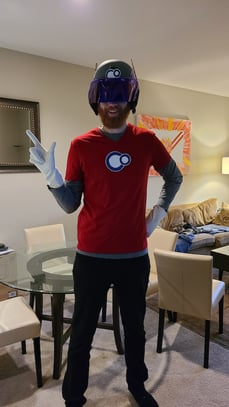 1st: Simpsons Marge and Maggie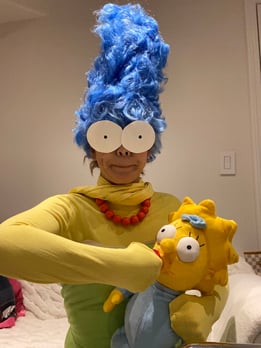 1st: Sad Keanu Reeves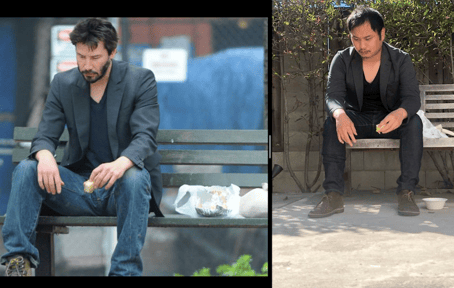 Runner up: Well-dressed Kintone Landa Panda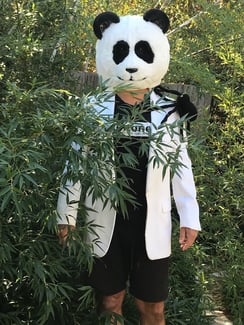 Other contestants:
Jesus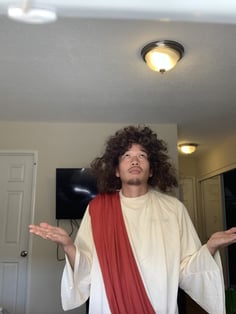 Doraemon (Japanese cartoon character)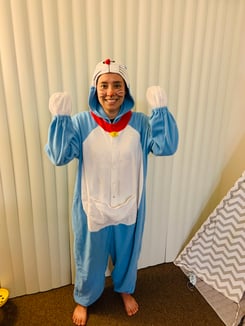 Hot dog looking for the perfect bun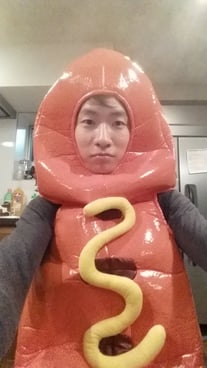 Darth Vader in a Zoom meeting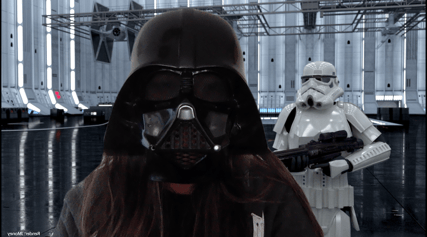 Category: Scariest Costume
First place: Girl From The Ring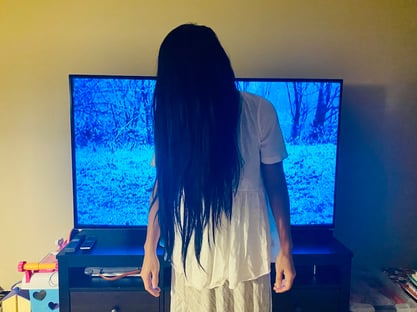 Runner up: RIP 2020 Plans: Disneyland, EDC, Cybozu Days, Visiting grandparents in Peru, spring break, etc😭😭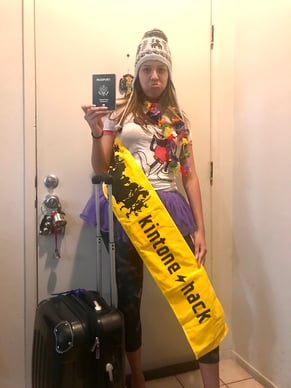 Other contestants:
Haunted Geisha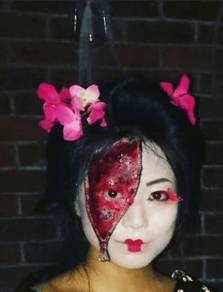 How do I not have a girlfriend yet?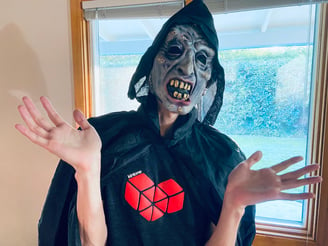 Category: Pumpkin Carving
The only submission was SO GOOD that no one felt they could even compete. Automatic winner.
KT & Cannibal Jack- submitted by Larissa and Logan (his first time carving!)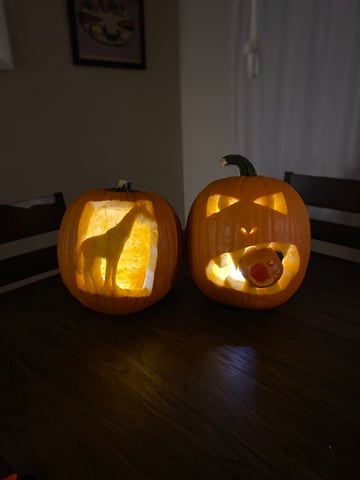 Which costume was your favorite? Let us know in the comments!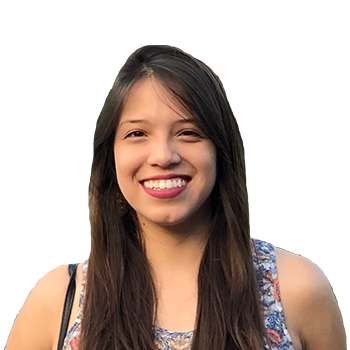 About the Author
Malena is a Senior Events Specialist and Marketing Campaign Associate at Kintone, where she enjoys getting people excited about Kintone through events they host and creative marketing campaigns. You will find her sketching out new ideas for social media copy, drooling over event catering menus, and flipping through Kintone threads where all the project management lives. Born and raised in San Francisco, she is a natural at finding the best places to eat in the city and navigating towards the nearest Bart station. Malena graduated from UC Berkeley, with a degree in Psychology, roll on you bears!