We're excited to announce we've been recognized on Gartner's 2019 Magic Quadrant for Enterprise Low-Code Application Platforms report for the third year in a row!
As we understand this year, from over 200 solutions we were recognized among the 18 vendors positioned in the Magic Quadrant. "Enterprise low-code application platforms offer compelling productivity gains for professional and citizen development, as well as speed-of-delivery benefits" Factors evaluated include ability to execute and completeness of vision.
Gartner's report divides recognized solutions into Four distinct quadrants, called Leaders, Challengers, Visionaries, and Niche Players. This year, Kintone was placed as a Niche Player for its:
Ease of access; Kintone's platform is designed for users at any technical level, giving it an edge for companies with a diverse set of employees from differing backgrounds

The simplicity of use; Kintone is not only easy for developing applications, the LCAP platform makes it easy to manage data, workflows, and team collaboration on projects

Cost-effectiveness; Kintone delivers high customer satisfaction and equally high customizability at a fraction of traditional software development costs
"We're very pleased to be chosen again for Gartner's Magic Quadrant for Enterprise Low-Code Application Platforms Report for our fourth consecutive selection," said Dave Landa, CEO of Kintone. "We know that Kintone's teamwork platform will continue to experience explosive growth among citizen developers who can quickly master a visual approach to app development."
According to the Gartner report:
"By 2024, three-quarters of large enterprises will be using at least four low-code development tools for both IT application development and citizen development initiatives."

"By 2024, low-code application development will be responsible for more than 65% of application development activity."
What are Low-Code Development Tools?
Low-code development tools (also called low-code application platforms) are software solutions that allow individuals to develop software for business and personal purposes through graphical interfaces (such as drag-and-drop elements). Dubbed "low code" for their minimal coding demands on users, these tools encourage individuals to play a greater role in software development in contrast to traditional development processes.
How Do Low-Code Application Platforms Help Enterprise Businesses?
Low-code application platforms give businesses the opportunity to bring a majority of their software development demands in-house, giving teams the power to directly create, deploy, and maintain software solutions for their specific workflows. A core advantage of bringing software development in-house is that it gives IT departments greater oversight over business application development without directly increasing their workload, as the majority of development is done by the citizen developer.
Gartner defines a citizen developer as "a user who creates new business applications for consumption by others using development and runtime environments sanctioned by corporate IT."* Employees who become citizen developers are able to develop and deploy software solutions that directly suit their individual and team workflows.
Kintone as a Low-Code Application Platform
One of the core of Kintone's platform is that it goes one step further than most other solutions; while the majority of other low-code solutions rely on citizen developers to have a working grasp of code in order to effectively create applications, Kintone's platform is effectively no-code. This means someone with zero coding experience can still use Kintone's platform to develop sophisticated, custom applications for their work.
Citizen developers of every technical level can use Kintone's drag-and-drop interface to create the applications they need at a pace programmers can't hope to match.
According to software development firm, Soltech, most traditional software development projects take between 7-9 months to take from concept to deployment. By contrast, Kintone's platform often takes businesses an average of 1-3 months to set up, with savvy employees developing brand new apps for themselves and their team in a matter of hours.
Ouray Environmental Services Owner and President Aaron Montgomery adopted Kintone after he found it could match the responsiveness he needed for his industry:
"We're an environmental services company that does emergency response support to companies with chemical spills or environmental cleanup needs...It was important to me to find a platform I could maintain internally. I wanted to avoid a situation where, if a colleague needed a change in permissions to export something, I'd have to email someone and then wait for them to see the email, login, and do it. I wanted to be able to go in and change things myself in 30 seconds."
To see just how easy it is to use Kintone, try our free 30-day trial. This full-featured trial includes one-on-one support and tailored walk throughs to help make it easy to get up and running with Kintone.
*Gartner IT Glossary, "Citizen Developer," 14 October 2019. https://www.gartner.com/en/information-technology/glossary/citizen-developer.
Gartner, Magic Quadrant for Enterprise Low-Code Application Platforms, Paul Vincent, Kimihiko Iijima, Mark Driver, Jason Wong, Yefim Natis, 8 August 2019
Gartner Disclaimer
Gartner does not endorse any vendor, product or service depicted in its research publications, and does not advise technology users to select only those vendors with the highest ratings or other designation. Gartner research publications consist of the opinions of Gartner's research organization and should not be construed as statements of fact. Gartner disclaims all warranties, expressed or implied, with respect to this research, including any warranties of merchantability or fitness for a particular purpose.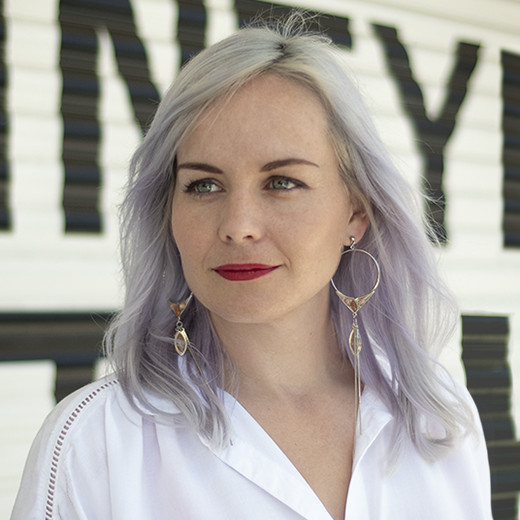 About the Author
Michelle is the Content Marketing Specialist at Kintone. She is a content marketing expert with several years in content marketing. She moved to San Francisco in 2015 and has experience working in small businesses, non-profits, and video production firms. She graduated in 2012 with a dual degree in Film and English.