October product updates will take effect on October 12, 2018.
Added Features
Added Default "Auto Settings" for the Records Title Field

The record Title Field is used to identify records in notifications, search results, and records in record list views in Kintone's mobile environments (IOS and Android).
App Admins would have to navigate to App Settings to change the Title Field from the default Record Number to an identifiable field from within the app.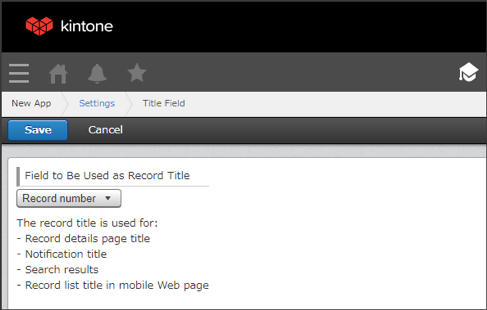 Mobile View when Title Field is set to Record Number: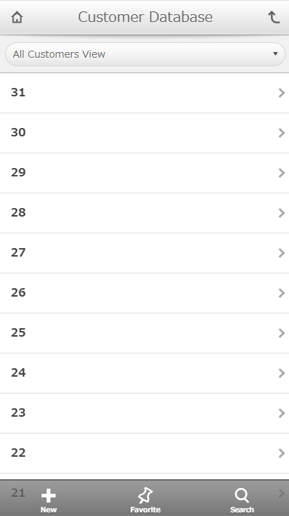 When a new app is created, the default Title Field will now be set to the topmost "Text" field on the app form. If none are present, it will default to Record Number.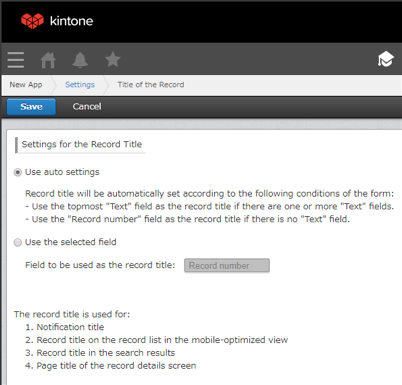 Mobile View when Title Field is set to a Text Field from "Use auto settings: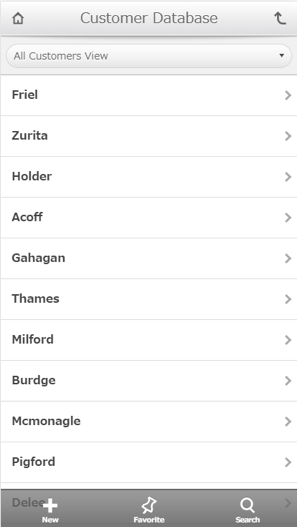 If desired, App Admins will still be able to select a custom Title Field. For more details, see Setting Title Fields.
New Help Feature for First Time Users When Editing Records
A new Pop-Up dialog box will appear instructing first time users on how to edit a record. The box will only appear the first time the user accesses an app during the trial period.