New Features in DevelopmentNew Features in DevelopmentSeptember Kintone product updates will take effect on September 11, 2022.
Overview
Feature Improvements
Mobile Updates
Available Update Options
Feature Improvements
Easy Selection of Lookup Values
In the Lookup picker dialog, you can now drag the column borders to the width you want, and the columns will stay at your selected width even if you close the dialog.
It is now easier to select lookup values because you can quickly access necessary information.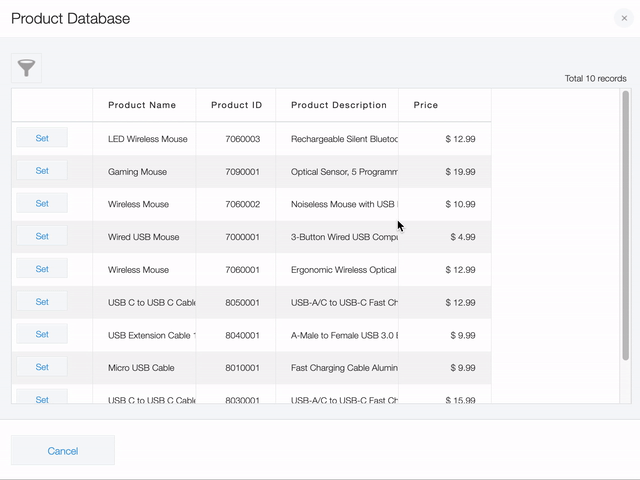 Within Process management, any record with an assignee now shows the assigned user name, making it easier to see who is given the task.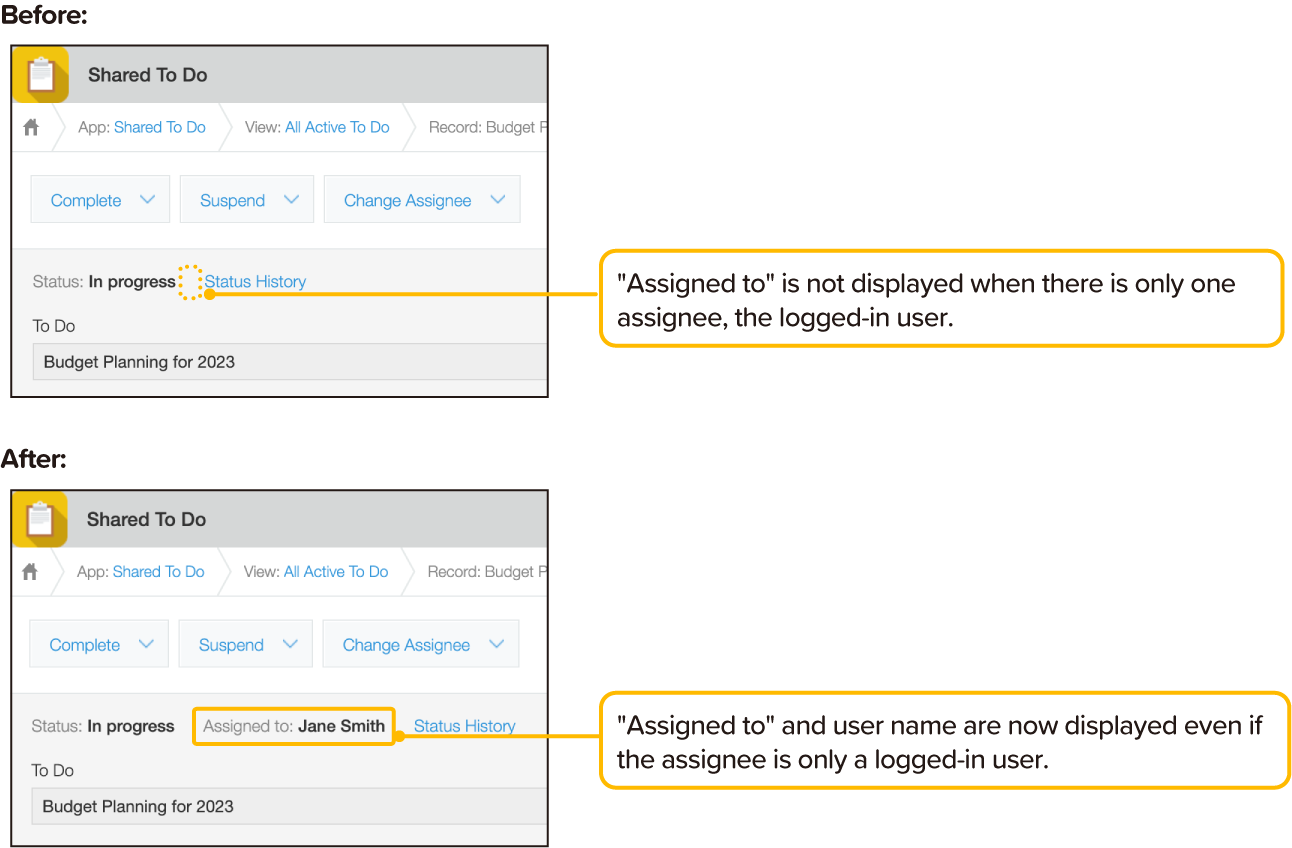 Error messages when attempting to delete fields referenced in settings, such as lookup and related records, are now
displayed when attempting to delete fields
rather than saving the form settings later. This lets you notice the error sooner and update the app more smoothly.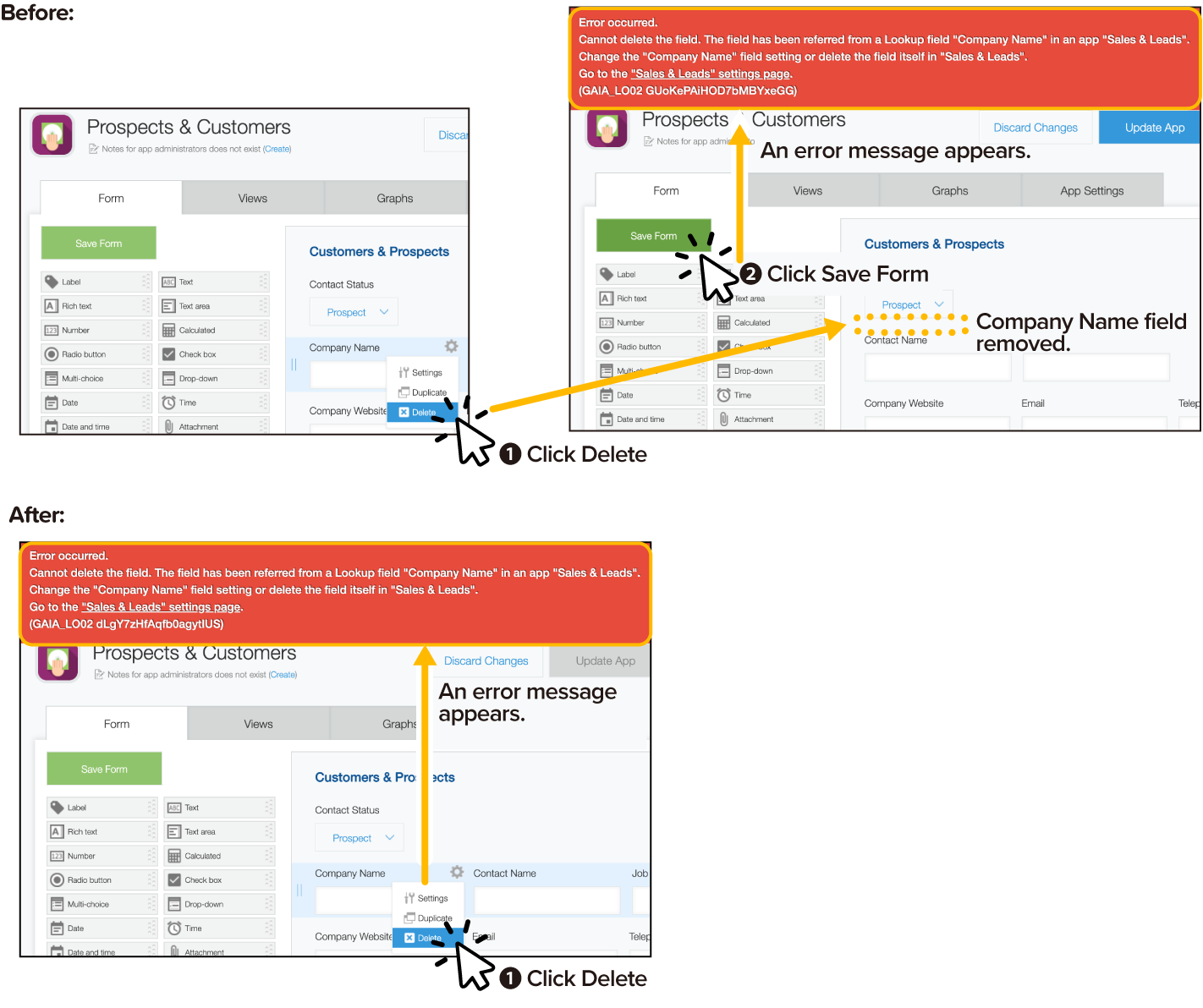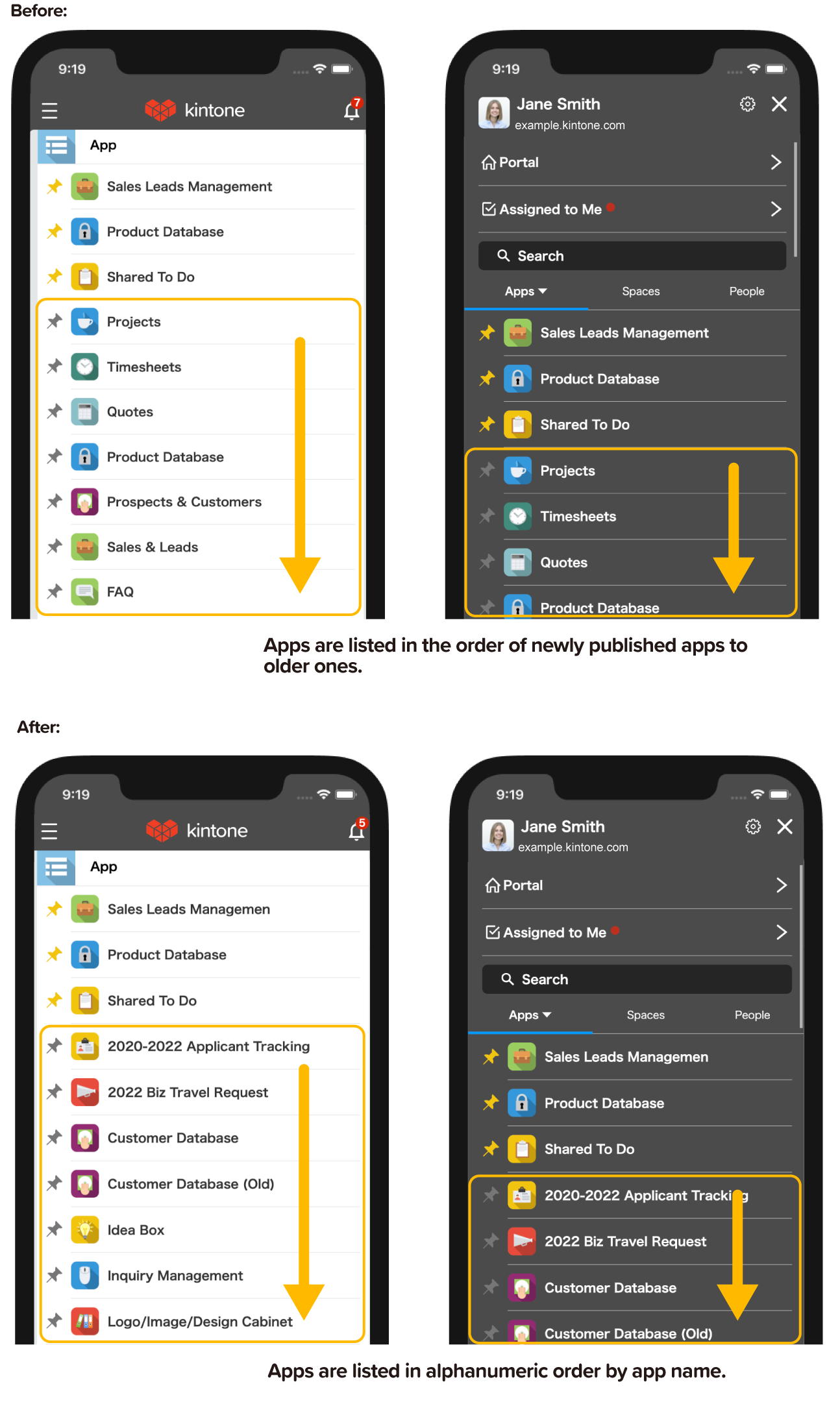 Update Options is a tool that allows administrators to control how Kintone updates are applied.
Using the options, administrators can choose when to roll out updates to their team.
To access Update Options, click the gear wheel to the left of the search bar and select "Kintone Administration." Select "Update Options" under "Other."
Three options are available: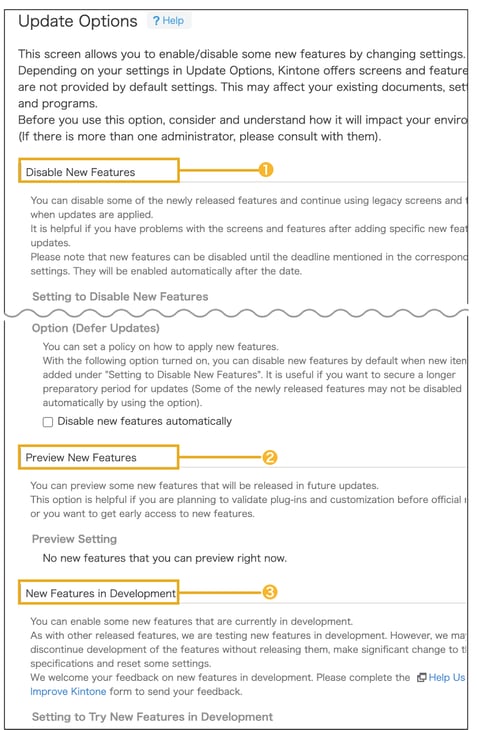 In September Updates, the following features can be applied to the Update Options:
Option

Available Feature

Notes

❶ Disable New Features






Apps Displayed in Alphanumeric Order in the "All Apps" List & New Filter for the App List

The feature can be disabled until the November update is released.

Monitoring User Access to Kintone

Improved the Change History Feature

New
Apps are Displayed in Alphanumeric Order in the Apps List on the Mobile

The feature can be disabled until the February update is released.

New
Quickly Identify Who the Assignee is

New
Error Display Improvements

❷Preview New Features

None

❸New Features in Development

Improved Error Messaging When Failing to Import a File

Changes to Front-End Architecture

Changes the design of app settings pages

(For plug-in developers) Changes the design of plug-in settings page
The Kintone development team is currently working on revamping the front-end architecture that has long been used for developing Kintone's UI.
The front-end architecture revamp may involve significant changes to the design and layout of some pages. Before the official release, you can now try the new design by enabling the respective option under "New Features in Development" in the Update Options setting. Please reference the link for more information about our revamp effort.