Younis Elhamalawy had just buckled his seat belt on the B-757 when his phone started ringing. It was Kintone's HR Coordinator Vincent Dang, calling to let him know San Francisco had just announced a shelter-in-place order and that no one would be in the office to greet him when he arrived from New York City.
"You don't have to get on the flight. You can stay in New York," said Vincent. "We can make it work from there." His original trip, booked a few weeks before the order came, had meant to introduce him to the entire Kintone team, as well as get him onboarded in his new role as Sales Engineer. Now it would be an empty office, one he wouldn't even be able to visit given the closure of all "non-essential" businesses.
So Younis got up and asked a flight attendant if he could deboard.
"Sorry, Sir, we've just closed the door," came the reply.
From March 16 to March 27th, Younis lived the first two weeks of the citywide shut down in a downtown San Francisco hotel, his only offline social interaction the cleaning service and faces in the lobby. "[Before all this happened], I was really excited that my onboarding training was going to be in San Francisco, because then I would get to meet all the team," said Younis over the phone from his hotel room. "Now I've had to just rely on Zoom alone."
Kintone gave him the option to go back earlier, but Younis initially turned it down hoping things would quickly improve. "They said, whenever you want to go back, you can. I honestly stayed at first because I hoped there might be a slight change within a week. I was supposed to stay a few weeks to begin with, and I wanted to see everyone at the office if possible. I was optimistic."
While Younis settled into his new room, Kintone was busy getting ready for his onboarding. Shelter-in-place or not, Younis needed to join the Kintone Sales Engineer team.
READ ALSO: Remote Work Best Practices: What We've Learned at Kintone
"The biggest challenge with his onboarding was getting him his work laptop," said Vincent. "Fortunately, Hiromi (head of Internal IT) was already working from home before all this, so she had his laptop set up before everything went on lockdown. We were able to send it directly to the hotel, and then Hiromi called and walked him through the setup process.
That was the biggest critical challenge we faced. After that, it was business as usual. Once you have access to Kintone's platform, you don't need much else to do everything."
"The onboarding has been good so far," said Younis. "The upside about being in a hotel room is I don't really have any distractions. I wish it had been in person, but it hasn't hurt my ability to start learning the platform or my role. I can jump on a call with my team and ask them questions whenever I need, so I have support."
When it comes to training, Younis and his mentor Steve Hallam are finding new solutions. "I wish I had the opportunity to peek over their shoulders," said Younis, "but we've been trying to mimic that online. So for example, Steve was building a proof of concept, and he did it in Zoom so I could watch. He just shared his screen and tried to narrate every step so I could understand his mindset and ask questions if need be.
Perhaps the biggest obstacle Younis faced was keeping good mental health. "I just have to keep thinking positive," he said. "It's not a very happy experience being alone in a hotel, but it's definitely not the worst experience. Everything has a positive and a negative. I'm doing my best to keep focusing on the pros of my situation."
READ ALSO: 5 Remote Work Setup Hacks You Need In Your Life
For Younis, some of the biggest differences in his day included drinking less, cold showers, and meditation. "I've been using an app called Headspace for years...it's a really good meditation app. It's very grounding. I've really relied on that and reading positive things. I was coincidentally reading a novel about a pandemic when I was flying out to San Francisco. It's a huge novel and I'm really interested in it, but I realized this wasn't the right time for me to read it if I wanted to keep an upbeat mindset."
Despite being in his hotel room, Younis was still able to meet the other Kintone members via the company's weekly digital happy hour. Kintone's digital happy hour sees its members hop on a group Zoom chat at the end of the day and discuss anything from cooking recipes to their new hobbies (one Sales Engineer has taken up hydroponics). Although the experience isn't quite the same as face-to-face, Younis found it offered a great chance to still connect with coworkers despite the limitations. "I really enjoyed the happy hour. I didn't expect it to be fun, but it ended up being so. It made me think 'if this is happy hour on Zoom, happy hour in person must be insane.' I felt that if they can have this level of fun online, it's going to be amazing in person."
Younis is now back in New York City. Despite the seriousness of New York's coronavirus situation, he's happy to be back among his housemates. "I can hang out with my housemates, sit on the balcony in the sunshine now that the weather is good...I'm glad I get a chance to reconnect with people."
________________________________
At Kintone, our philosophy is "100 Workstyles for 100 People," meaning we believe in meeting people where they are at. We are proud to say our platform, Kintone, lets us do this. So whether our team is in a hotel, at their home, with parents, or wherever else they need to be during this time, we can work with them and give them all they need to be successful.
To learn more about how Kintone can help you company embrace people where they are at, check out our free webinar recording, "How To Create a Sustainable WFH Policy Post COVID-19." Our 45-minute recording shares how companies can begin to develop responsive work policies that allow them to manage not only COVID-19 but also future emergency situations.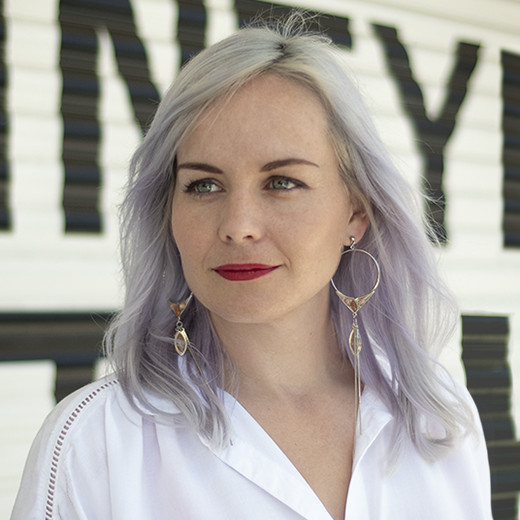 About the Author
Michelle is the Content Marketing Specialist at Kintone. She is a content marketing expert with several years in content marketing. She moved to San Francisco in 2015 and has experience working in small businesses, non-profits, and video production firms. She graduated in 2012 with a dual degree in Film and English.