It would be an understatement to say we love Kelly at Kintone. Kelly Sousa, a quick-witted New Yorker with a love for technical challenges, is our first apprentice from Techtonica, a Bay Area education program that helps train and mentor women and non-binary adults for technical roles.
Here's what you should know about Kelly:
She's adventurous. Following four years on the East Coast for college, Kelly ran away to California to try something different. With her degree in Public Relations, the last industry Kelly imagined herself in was technical. But a move to the West Coast saw her move into its hottest industry, and Kelly landed a support role with a startup shortly after her arrival. From there, her fascination with tech only grew.
She's not afraid to try new roles. Kelly's first job was in support. Her second, this time for Yelp, put her in operations. "It was there I saw how a business was run and what it took to save a company money," she shared. Her next roles included fraud, finance, and financial fraud for companies including Eat24 and GrubHub.
She didn't code until she joined Techtonica. "I'd never touched code in my life other than HTML and CSS tags," said Kelly. "The first time I used Javascript was during my interview process for the role in Techtonica's program. I still don't know how I got accepted!"
What It's Like In a Six-Month Coding Bootcamp
From January to June, Kelly worked with Techtonica to foster her coding capabilities. "We spent about three months doing curriculum work. After that, it was also open-source, which is basically the Wild Wild West of coding," said Kelly. "It was stressful because I was out of my comfort zone, but I just had to jump in and embrace it."
While Kelly doesn't doubt the quality of her education, she found she wasn't immune to a common problem that plagues women in male-dominated fields: imposter syndrome. "I experienced a lot of imposter syndrome when I joined," said Kelly. "You never know if you're good enough, and you always kind of doubt yourself. It was reassuring to learn I wasn't the only one who felt that way."
The challenge of feeling "good enough" didn't stop her from falling in love with the problem-solving process of writing code, though: "Coding is really all about problem-solving. Sometimes it takes a long time to solve the problems I'm facing, especially since it's all so new, but I really enjoy it."
What Will Kelly Build During Her Apprenticeship with Kintone?
Kelly started her internship with Kintone in the summer; it will run until the end of January, at which point she takes the next step towards working as a programmer.
"I want to get better at JavaScript more than anything," said Kelly, "which is perfect because Kintone runs on JavaScript." Kelly's role involves building plug-ins for Kintone's platform. Plug-ins are packaged customization files that can be added to the Kintone platform or specific applications in Kintone by users. Plug-ins are an easy way for non-technical users in Kintone to create sophisticated customizations to the platform and their apps without altering any code.
Kelly's apprenticeship is overseen by one of Kintone's expert sales engineers, Georgina Lopez. Georgina is a graduate of Hack Reactor, one of the most prestigious coding bootcamps in the United States. For Georgina, the opportunity to mentor Kelly at Kintone feels both personal and professional: "One of the things that really stood out to me about Techtonica is how they support people who either don't have income or face steep income challenges," she said. "When I applied for Hack Reactor, I initially couldn't meet the financial demands. I had to apply for scholarships to afford it. So Techtonica's program hits close to home, and it's exciting to be able to assist the women that are in it."
Another upside: "There's another girl on the team!" Georgina and Kelly laughed in the interview. "We aren't a girl versus guys office, but it's nice to have another female face on the team." Kintone's current sales engineering team is made up of eight members, with Georgina being the only woman among them, something she hopes will eventually change.
As a mentor, Georgina shows Kelly the requirements of the plug-ins she's to build as well as answer any difficult questions she faces during her work. "I want Kelly's time at Kintone to be really welcoming. One thing I did as a mentor was make sure Kelly is in touch with other members of the sales engineering team, so if I'm every busy or not available she can ask others. The goal is for this place to feel like family while she's here."
Kelly is set to have eight plug-ins complete by the end of her internship, which Georgina acknowledges is "quite a lot."
Her Apprenticeship with Kintone: How It's Been So Far
So how's the program been so far? According to Kelly, not quite like previous internships:
"A lot of other internships have kind of just been some form of, 'Okay, show up, these are your tasks, this is the timeline, let us know if you need anything.' But Kintone's program has been more hands on and…nurturing, in a sense? The work I'm doing is challenging, but I'm really fortunate that my first experience right after graduating is working with people who can mentor me.
Not everyone in bootcamps elsewhere is lucky enough to have that. Some people just have to dive right into job interviews and face the constant rejection. I get to work with people and learn more without the pressure. The time at Kintone has definitely brought my confidence up. It's also good to know I always have people behind me who are supportive but also allow me to be autonomous."
Resources: Applying to Techtonica + Interning at Kintone Alongside Kelly
To learn more about Techtonica's program, visit their website here.
To learn more about internship opportunities at Kintone (of any kind), visit our hiring page.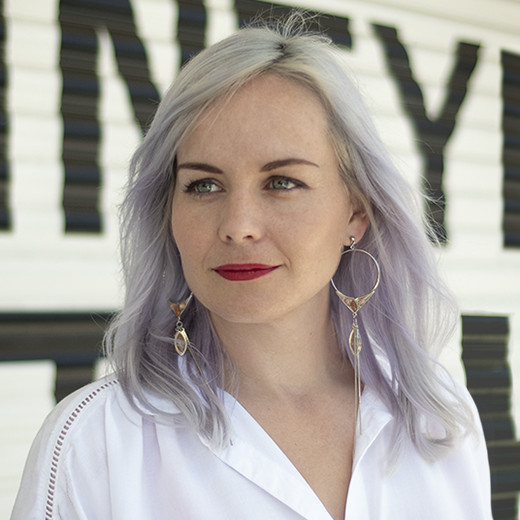 About the Author
Michelle is the Content Marketing Specialist at Kintone. She is a content marketing expert with several years in content marketing. She moved to San Francisco in 2015 and has experience working in small businesses, non-profits, and video production firms. She graduated in 2012 with a dual degree in Film and English.