It's summer, and with that comes Kintone Connect, our annual conference for businesses looking to make teamwork better.
In the past, we've hosted Kintone Connect in San Francisco as a premier, one-day event. But this year, we're taking Kintone Connect to the world with four separate events across America:
Kintone Connect Series
Los Angeles - August 20th
Boston - September 19th
Chicago - October 9th
San Francisco - December 12th

This is our third annual Kintone Connect conference. Previous events featured experts on work culture and visual programming platforms like Kintone, including serial entrepreneur and best-selling author Chuck Blakeman; IT industry analyst and Forbes contributor Jason Bloomberg, and Star CIO founder Isaac Sacolick. Learn more about our past Kintone Connect events here.


This year's theme
Put simply: making teamwork better.
Teamwork and technology can be combined to make a profound impact on organizations and communities to help solve problems. But too often teamwork fails to be effective and technology is part of the reason why:
Custom software solutions for teams are too complex and time-consuming to develop.
Off-the-shelf software solutions lead to ineffective solutions and disconnected data stores.
Team collaboration in old systems like email and spreadsheets hinder transparency and productivity, and increase risk.
This year, our Kintone Connect series will explore how organizations can engage their team, optimize productivity and satisfaction, and make a positive impact on their community through teamwork-oriented technology and thought methodologies.
What to expect
A half-day full of interactive workshops, panel discussions, and success stories that will give you insights, ideas, and hard tools to make teamwork better for your team, no matter the size or type of organization. After Kintone Connect you should be able to:
Increase accountability and trust within teams
Nurture team productivity and happiness
Create a bigger impact on your team, organization, and community
We're about more than bottom lines
Teamwork isn't just for business. As part of making teamwork better for everyone, we're hosting a special session at our Kintone Connect series to promote new solutions for social issues that affect American communities everywhere.
Our social impact session will focus on a goal highlighted by the United Nations as one of the leading obstacles to a happier, more equal world: hunger.
Hunger, especially childhood hunger in urban areas, is an invisible social illness we walk or drive past every day. In San Francisco, 28 percent of youth are at chronic risk of hunger. In Los Angeles, it's 25 percent. In Chicago, 20 percent.
These numbers aren't just too high—they shouldn't be statistics, to begin with. That's why we're working with issue experts, community leaders, and individuals like you to help develop solutions to take us one step closer to ending childhood hunger by 2030.
Join us and our partner Caravan Studios, a division of TechSoup, as we team up to tackle this challenge. Learn how our social impact session is part of a larger Social Impact Challenge we're taking on here.
Kintone's 2nd Annual Social Impact Challenge will be a part of the Kintone Connect series. We believe teamwork and technology can and should be deployed for positive social good. This year, the challenge is focused on the United Nation's 2nd Sustainable Development Goal, Zero Hunger.
Join us!
Learn more about our Kintone Connect series on our official event website. We'll add more information on local panels and speakers as the events draw closer!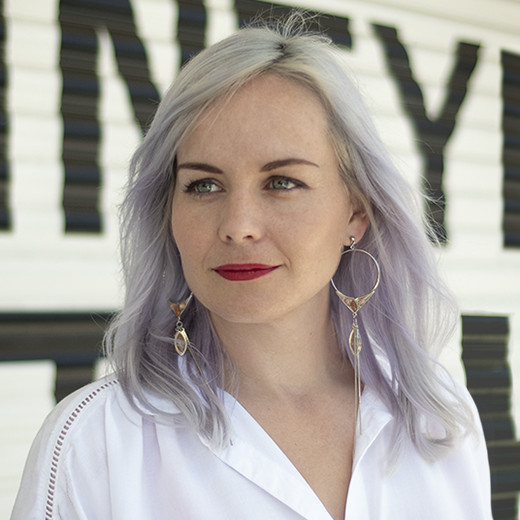 About the Author
Michelle is the Content Marketing Specialist at Kintone. She is a content marketing expert with several years in content marketing. She moved to San Francisco in 2015 and has experience working in small businesses, non-profits, and video production firms. She graduated in 2012 with a dual degree in Film and English.