2020 shook us up like a kid with a bottle of Coke and a packet of Mentos.
To quote Charles Dickens:
"It was the best of times, it was the worst of times, it was the age of wisdom, it was the age of foolishness, it was the epoch of belief, it was the epoch of incredulity, it was the season of light, it was the season of darkness, it was the spring of hope, it was the winter of despair." - A Tale of Two Cities
While 2020 was no French Revolution, the line remains relevant (and relatable).
This has been a year of contrasts. For some, it's been the opportunity to solidify relationships, build on new marriages, start families or change jobs. For others, it's been a painful year of isolation, loneliness, and anger.
At Kintone, we've experienced our own rollercoaster of changes:
So what did 2020 give us?
Two new employees (both of whom were onboarded remotely):
Yuta Sugiura, IT Service Desk/Admin Assistant SF
Yuta might be a bit of a nomad; our IT guru has lived in over five different places, including Denver, Atlanta, San Francisco, and Kyoto (where he was born and raised). When he's not held back by global pandemics, Yuta plays soccer and creates mobile apps for fun.

Younis Hamalawy, Sales Engineer, LA
Like Yuta, Younis has adventure in his blood. The Cairo native has lived all around the world, including London, New York, San Francisco, and Los Angeles. When he isn't working, he spends his time on the beach, making friends, or sparking lively conversations.
We also had one new engagement! Kintone marketing team member and regular blog writer Malena Herrera said YES after her long-time boyfriend asked the question. While her wedding isn't until later next year, Malena's already a little stressed (but excited!) with wedding planning. Fortunately, her experience as Kintone's Events Marketing Associate gives her plenty of experience for the task.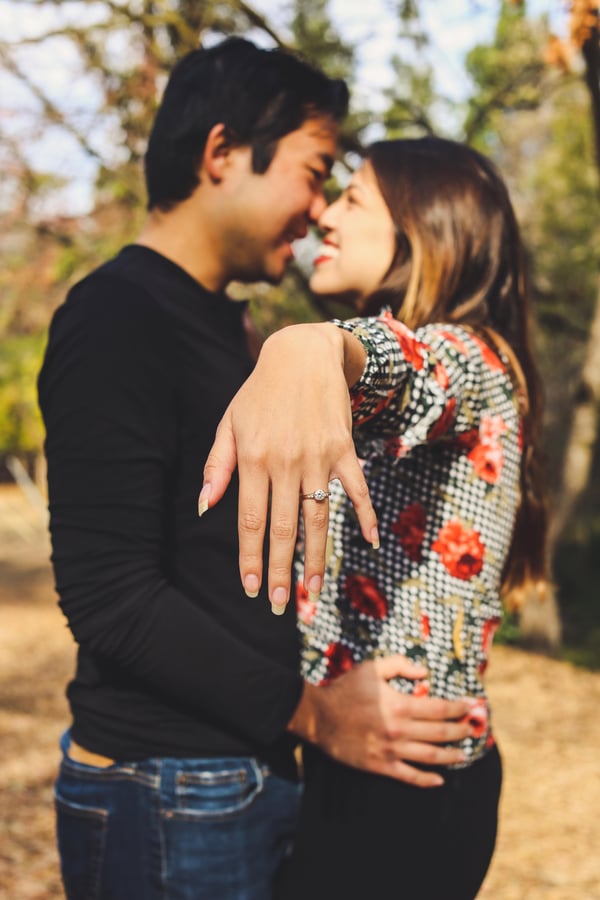 We also had one new addition to the Kintone family! Little Towa was born on October 12th to Kintone's Marketing Manager Lena Furuki. Although he's only been here for a short while, Towa's received a lot of love from his parents and the Kintone team. We're all excited for the day we can finally meet him in person!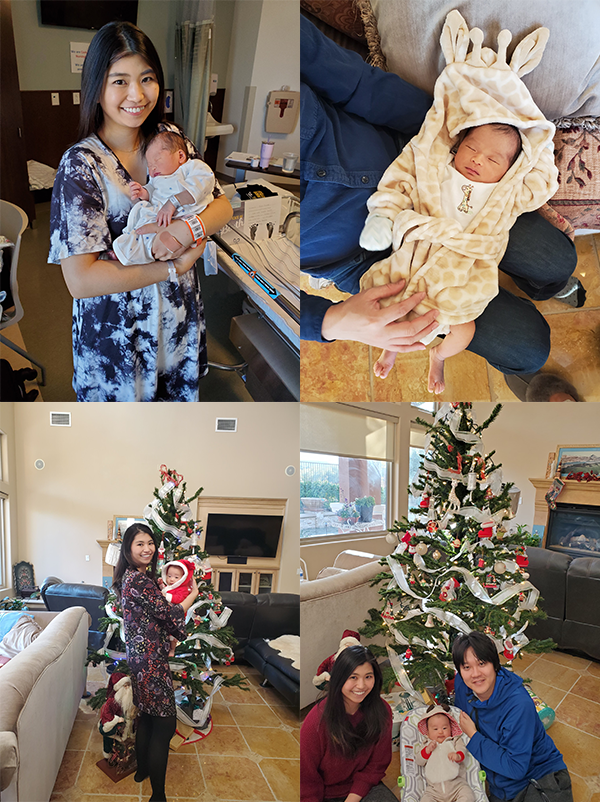 We're not joking when we say our heart logo works magic on the members of Kintone. Single and looking for love? Need your boyfriend to propose? Want to have the cutest baby ever (after Towa, of course)? Apply to work with us. We've got something good going on over here.
What did Kintone give in 2020?
A chance to help leaders and employees find their footing when going remote. Since the lockdown in March, we've created an entire channel of content to help customers and businesses get online and THRIVE there. Some of our most popular pieces include:


[Webinar] How to Effectively Manage Your Remote Team
What it covers: how managers can stay effective leaders while remote by 1) building strong relationships, 2) creating a structure that promotes transparency and accountability, and 3) improving communications with their team (through tech and habits) to establish trust.
[Blog] Why Our Introverted Colleagues May Be Struggling More With Remote Work
What it covers: why remote work is affecting our introverted colleagues more than our extraverted ones, and what leaders can do about it. A must-read for introverts who feel drained despite working remote.
[Webinar] How to Build a Better Remote Work Experience With Less Software
What it covers: what key features a software strategy designed for long-term remote work needs to succeed. Learn why 1) most software setups aren't ideal for remote work, 2) how to effectively re-evaluate your current software setup and 3) how to build a better solution for your team.
[eBook] 4 Ways Remote Work Can Improve Your Company Culture
What it covers: how to use the changes brought about by going remote to improve your company culture and relationship between employees and leadership. We went remote in 24 hours when San Francisco's shelter-in-place order came in March, and we did it without a hitch. For all the twists and turns this year has brought us, one thing that's remained constant is our ability to stay connected at Kintone--as friends and team members.
Want even more remote work resources? Our thematically-dedicated page makes it easy to search and share all of our remote work related material.
From Kintone to you
We want to offer a heartfelt thank you to everyone who has been with us throughout the year. Our partners, our customers, and all the employees who make up our diverse little team. This year would not have been as bright or bearable without all of you, both in work and in play.
To all our readers, we hope we've helped better prepare you to tackle 2020 with the information we've shared. We also hope you feel more optimistic and certain of your goals for 2021. We believe it can only go up from here, and we hope to help you on that journey, wherever it takes you.
From everyone at Kintone to you: all the best, happy holidays, and happy new year!
Love,
Your Kintone Team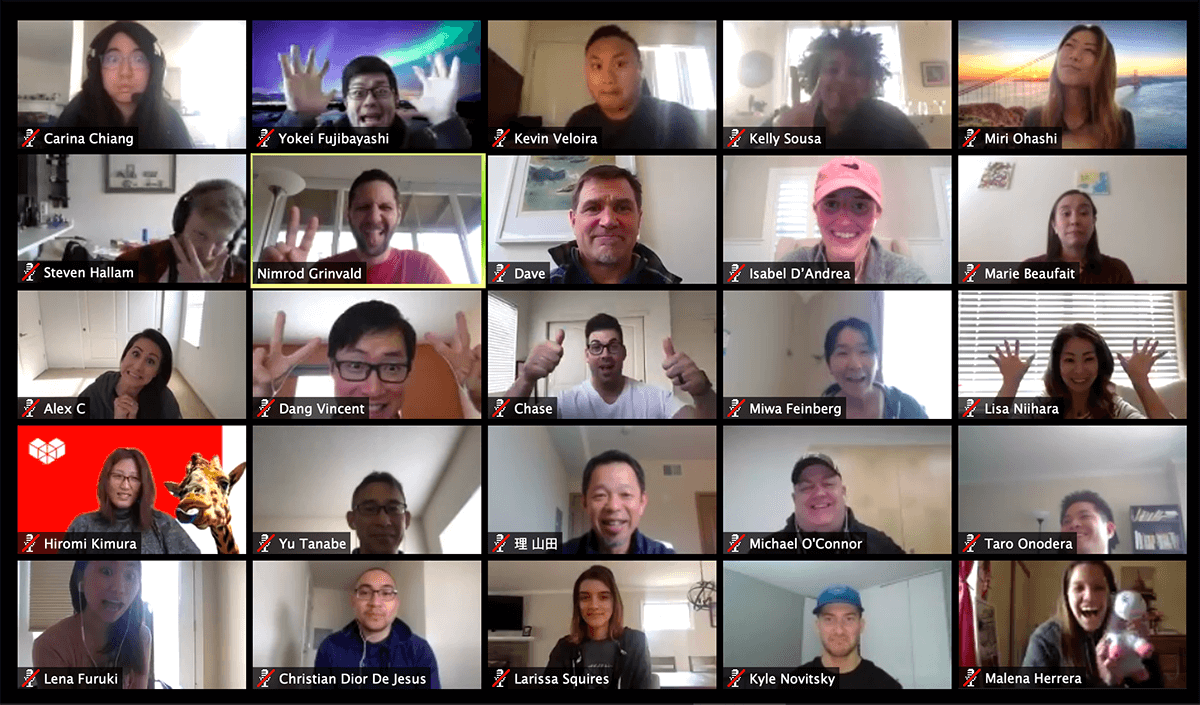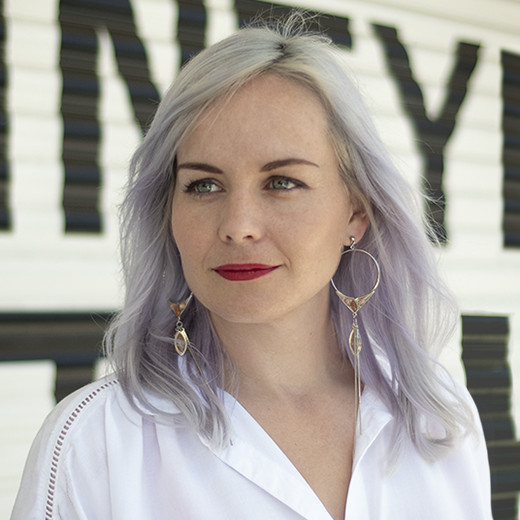 About the Author
Michelle is the Content Marketing Specialist at Kintone. She is a content marketing expert with several years in content marketing. She moved to San Francisco in 2015 and has experience working in small businesses, non-profits, and video production firms. She graduated in 2012 with a dual degree in Film and English.