Deciding on a present to give your Mom for Mother's Day becomes much more difficult once you're old enough to realize that you can't get away with giving her a macaroni necklace anymore. Whatever it was you made her, she received it with a giant smile, a warm hug, and kisses. You might not remember her exact words, but you can recall the way she made you feel: happy.
Moms are magical like that. They can ease any pain with their soothing words, bring you back to health with their homemade cooking, and cheer you on from the sidelines of all your recitals and sports games. They really do it all. It's still a mystery how they accomplish so much in a day.
We interviewed super moms from Kintone and our parent company, Cybozu, Inc., to learn more about their career journey and how they juggle motherhood with work.
Meet Hiromi, Mother to a 2 year old and a newborn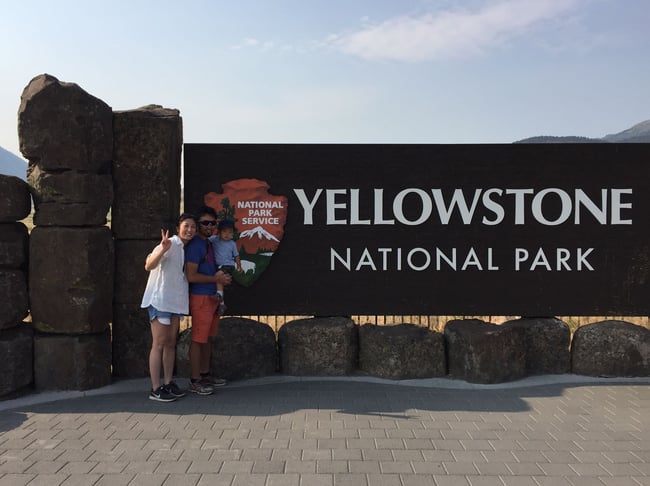 What was your most memorable Mother's Day celebration? Why was it so special?
Last Mother's Day, my son gave me a tulip-shaped photo stand he had colored. I was so happy to receive this, especially because it was my son's first Mother's Day present.
As the super mom that you are, what kind of tips do you have for moms who are managing work/life balance with kids?
To be honest, I don't really have tips, I would rather learn from others. However, maybe a couple of things I'm trying to keep in mind are:
I cannot avoid feeling guilty about not spending enough time with my son, especially when I drop him off to school on the weekdays. I wish I could spend every moment with him, to be able to see him grow. At the same time, I did not want to stop working while we were raising him. The way I'm trying to overcome this feeling is by making the most of our time together and also the time apart.
I also think it's important to create a manageable work schedule with your partner. Being able to have alone time with my husband is vital, to be able to catch up on our day and listen to each other.
Last but most important, I think being flexible and impromptu is the best way to balance life. It also helps to be selfish sometimes with how you spend your time.
How important was it for you to find an organization that was mommy friendly? How does Kintone support you in making this possible?
I think it's very important to work for an organization that understands what each employee is going through. I was not particularly looking for a mommy-friendly organization during my job search, but I'm so glad that I found Kintone. Kintone offers many benefits to working parents, but remote work is one of the most invaluable. I'm really fortunate to have co-workers and managers who share the belief of '100 Work Styles for 100 People,' which lets me discuss my priorities openly.
What is the most rewarding part about being a mom?
Seeing my son smile and laugh, and when he hugs me saying "Gyu~" (Japanese onomatopoeic word of squeezing).
Recommended: Flex Workplaces: Helping Women with Career and Beyond
Meet Miwa, Mother to a 4 year old and 2 year old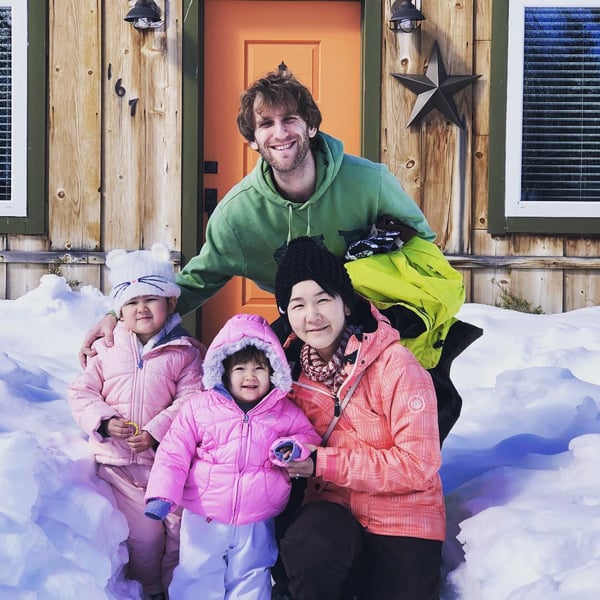 What was your most memorable Mother's Day celebration? Why was it so special?
My most memorable Mother's Day moment was when my oldest daughter said "Happy Mother's Day!" to me last year. She practiced it with her daddy and grandparents secretly just for me.
As the super mom that you are, what kind of tips do you have for moms who are managing work/life balance with kids?
It's impossible to do everything perfectly, so allow yourself to make mistakes. It's fine to do a quick pre-cooked dinner instead of cooking a fresh meal every day, otherwise you'll be stressed out all the time.
Tell us a little about your career story before and after having kids.
Before having kids, I was a technical translator who also managed localization processes for almost 10 years. I was still working full time after having my first daughter, but I made a decision to quit my job to be with my daughters and watch them grow. I know this is cliche, but kids grow up so fast and I felt like I was missing out on a lot.
I'm happy with my decision, but it was also tough to be a full-time mom. That's when I started to look for a part-time job, and I was very fortunate to find Kintone. Kintone offers flexible work scheduling, and most importantly, they are sympathetic to working mothers. Motherhood brings extra responsibilities and curveballs, and because I work at Kintone I don't have to stress about what my employer will think.
What is the most rewarding part about being a mom?
One of the most rewarding parts are the everyday, little surprises that bring so much happiness. You just feel happy to hear your daughter say something new, or say something in a very cute way, or with a sweet baby voice. Also, their smiles, giggles, soft skin, and smooth chubby cheeks to kiss are all priceless.
Meet Mami, Mother to a 3 year old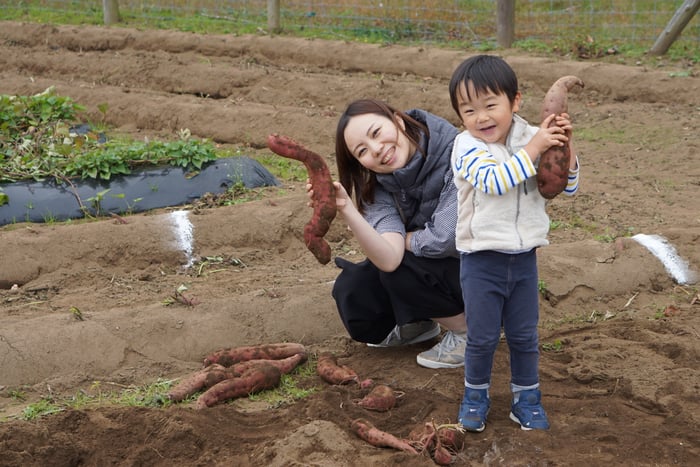 Tell us a little about your career story before and after having kids.
I joined Cybozu in 2009 and went straight to work for the product promotion department. I was on parental leave for about 11 months after the birth of my first child. I returned to work after that and now manage the process of promoting business groupware for SMBs called "Cybozu Office." I also provide customer support and strategy around how we can support our existing users.
Before I gave birth, I didn't mind working overtime, and if I needed more time, I would work on the weekend. But now I work from 9 a.m. to 5 p.m. If I need more time to finish up my work, I work after my kids have gone to sleep. At Cybozu, it's great to be recognized as a hard worker even if I work from home more often.
As the super mom that you are, what kind of tips do you have for moms who are managing work/life balance with kids?
Don't be too harsh on yourself. I make a few dishes during the week and on weekends we cook together. As for housework, I'm not picky on how the laundry should be folded every time, and toys sometimes get left out.
The iRobot Roomba and the dishwasher help me a lot. During my maternity leave I was doing all the housework, but now I divide the tasks with my husband since we both work full-time. We switch off on chores such as cleaning and taking out the trash, as well as who picks up our child from the nursery.
I also have lunch with other working moms at Cybozu and we share advice with one another. We'll talk about how to manage our time better, what kind of nutritious meals to make for our kids, and other things related to our children.
How do you envision your career path progressing? What is the ratio between work and childcare?
The ideal ratio between work and childcare would be 50:50. I want to be both a hard working career woman and mom. As for work, I would like to master the promotional work I am doing now. There are many projects that I have not experienced yet, so I would like to keep challenging myself. I love being able to dive into various projects and try new ideas every time. The ideal is to be able to move the customer's heart as you'd like.
Also Read: How to Build Purpose-Driven and Inclusive Workplaces that Serve Our Community
Are you a working mom? What's your story? Comment below and let us know!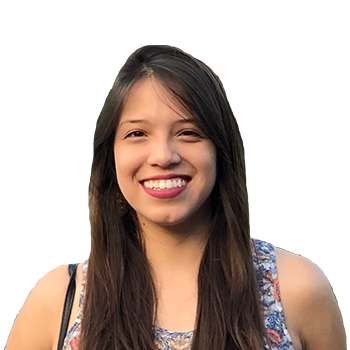 About the Author
Malena is a Senior Events Specialist and Marketing Campaign Associate at Kintone, where she enjoys getting people excited about Kintone through events they host and creative marketing campaigns. You will find her sketching out new ideas for social media copy, drooling over event catering menus, and flipping through Kintone threads where all the project management lives. Born and raised in San Francisco, she is a natural at finding the best places to eat in the city and navigating towards the nearest Bart station. Malena graduated from UC Berkeley, with a degree in Psychology, roll on you bears!