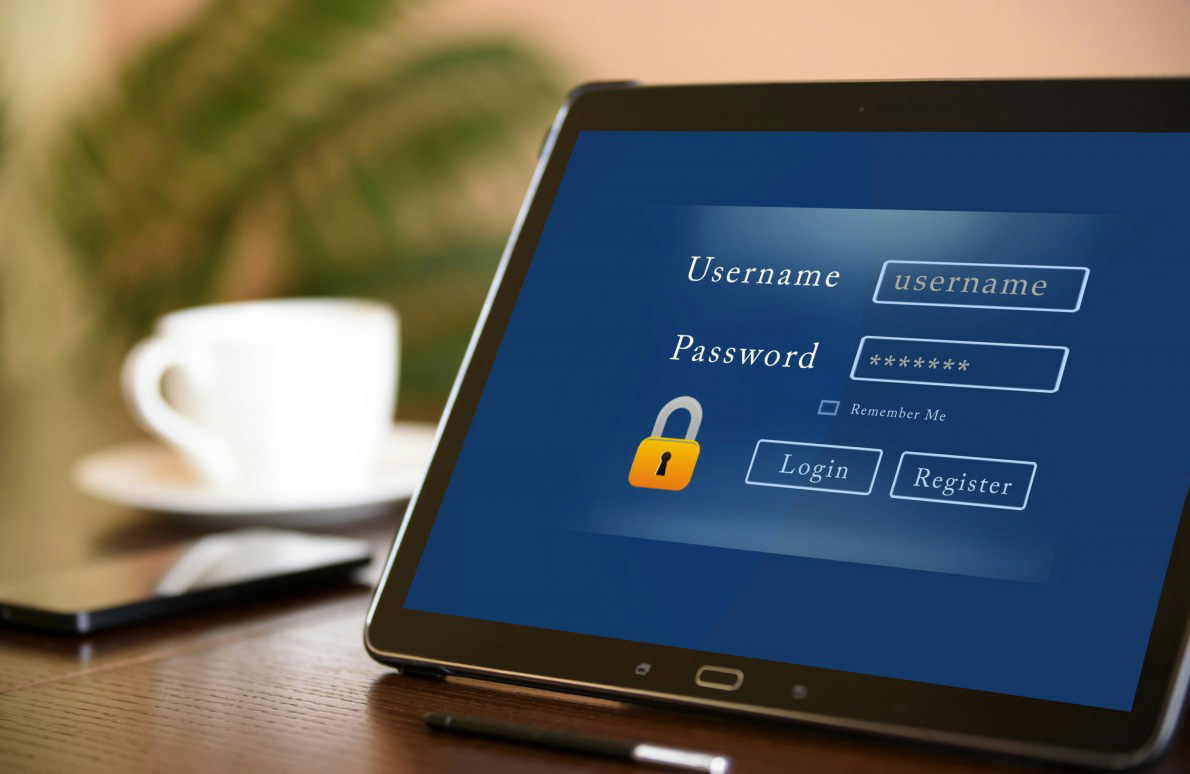 Digital Innovation Operations Management
So what is Shadow IT? In short, it's any IT product used by a company that's not vetted or officially approved by the IT department. This can include hardware, software, and web services and applications. These tools and apps have become increasingly popular as developers have introduced new quick fixes and off-the-shelf solutions in response to the limitations of the old guard of tech tools (think: email, word processors, spreadsheets).
Read More
Latest Posts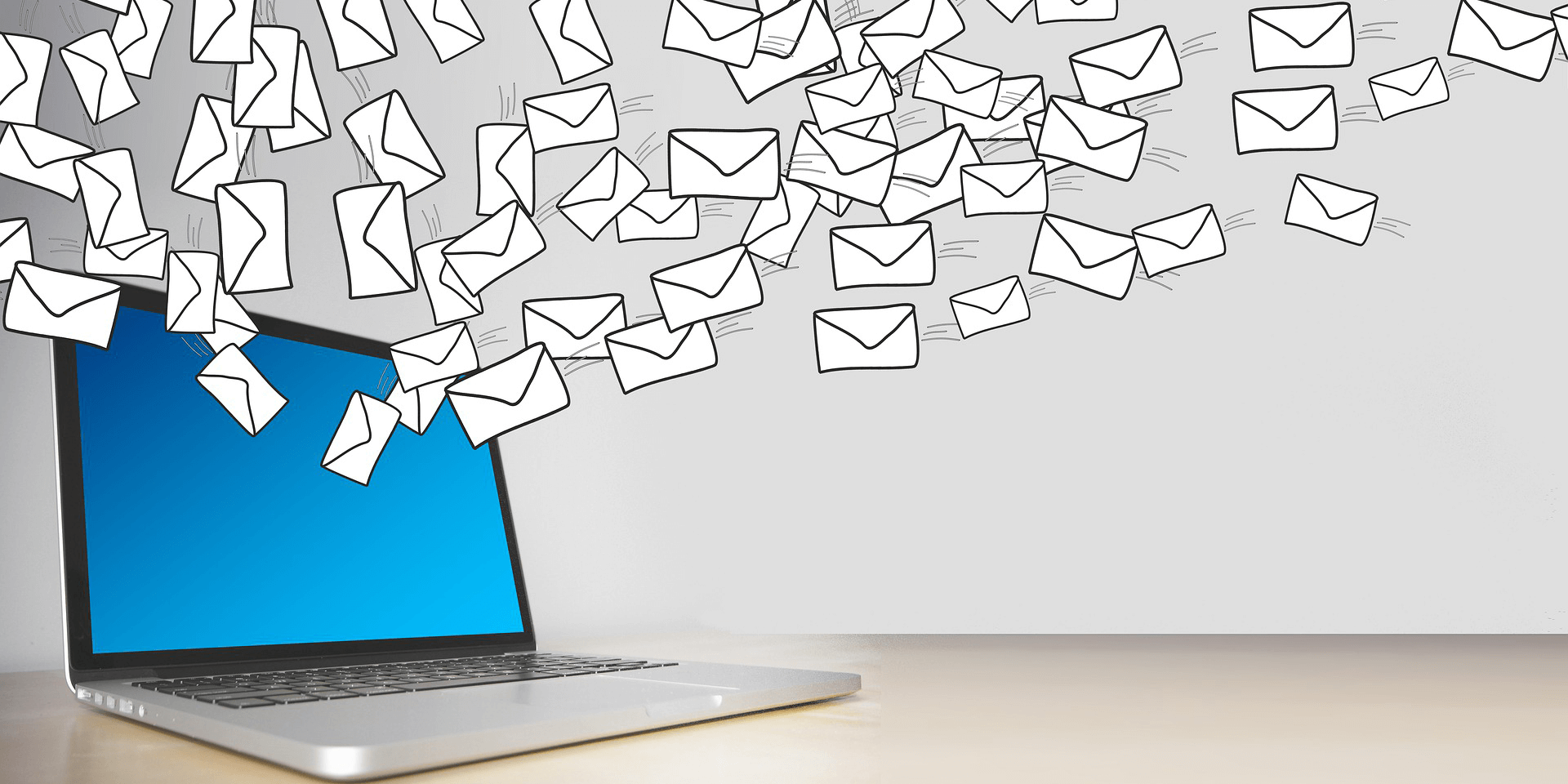 You open your email inbox. That red notification icon steadily ticks upwards. You go in and take care of three emails, but five new ones come in.
When you think of company culture, what comes to mind? An endless supply of snacks, happy hours on Friday, shared core values -- perhaps all of the above!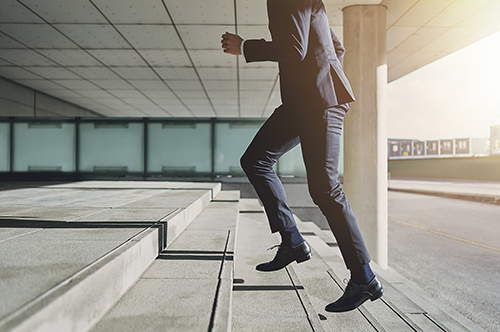 Each year, thousands of business professionals navigate TSA checkpoints, hotel reservations, and badge pickups to attend trade shows they hope will offer them solutions to the business challenges th...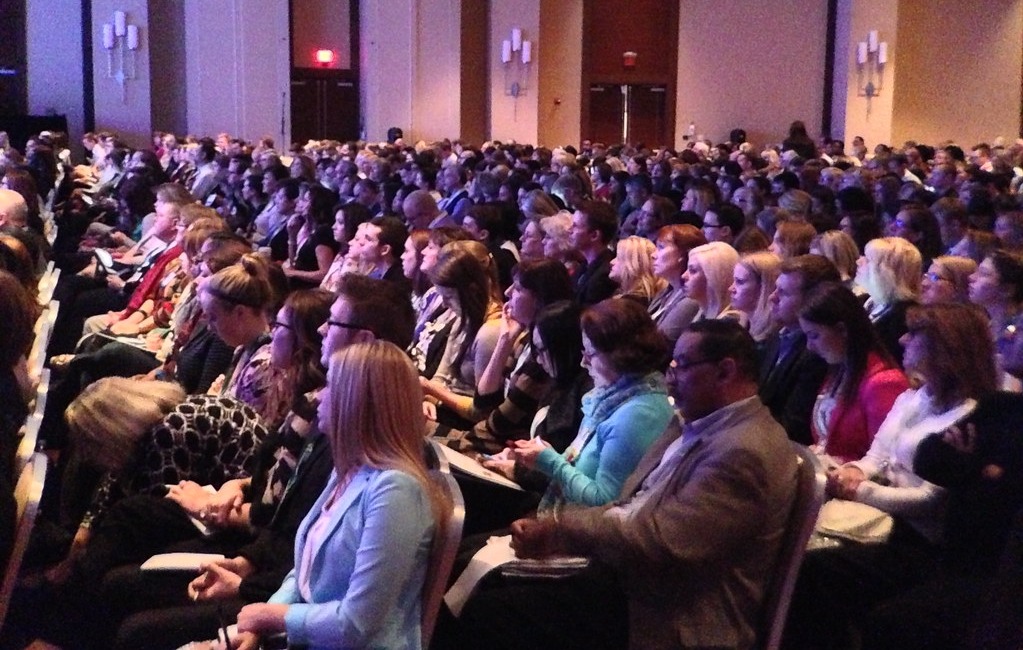 As an operations manager, it's your job to keep your organization running like a well-oiled machine. Across multiple departments. With limited resources.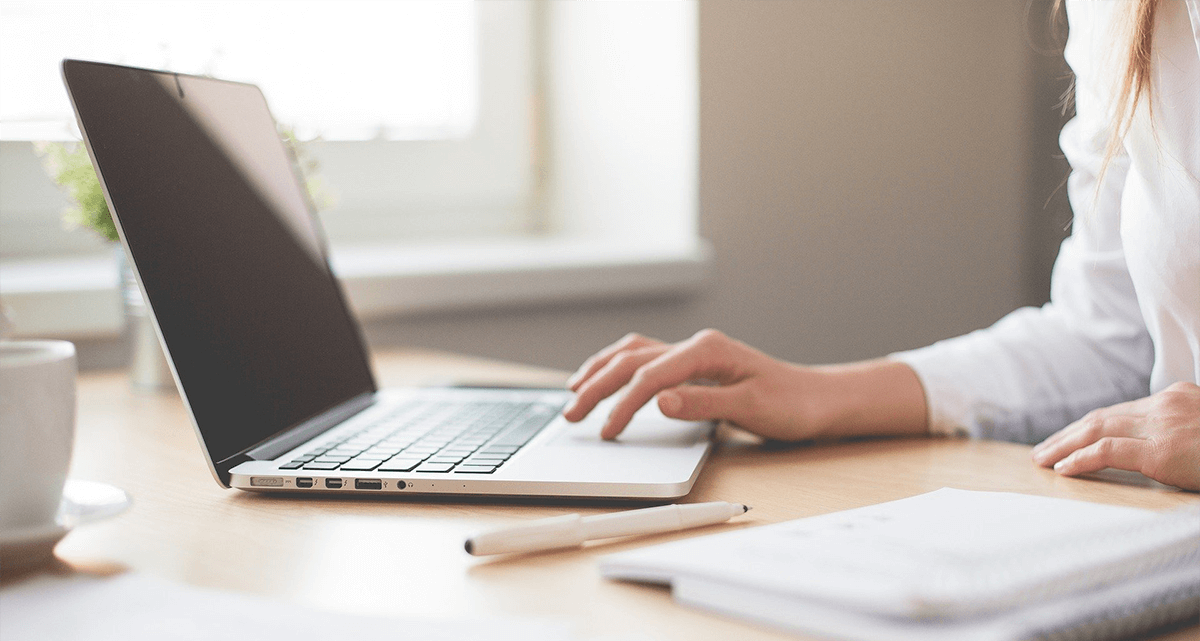 The Challenge: Complex Business Challenges and Increasing Customer Expectations Whether it's optimizing a global supply chain or delivering value to a consumer app, business challenges are complex. Th...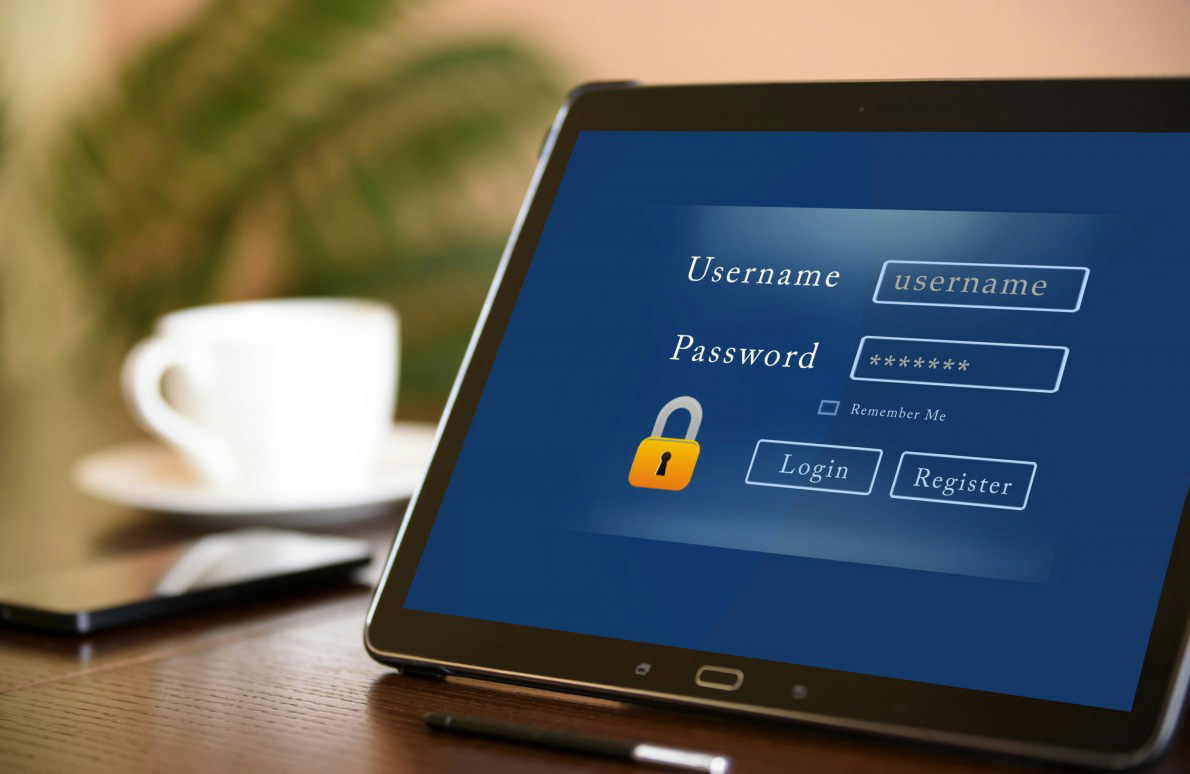 So what is Shadow IT? In short, it's any IT product used by a company that's not vetted or officially approved by the IT department. This can include hardware, software, and web services and applicati...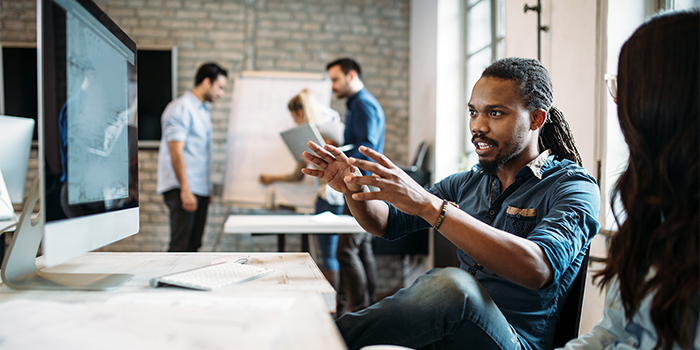 There's a lot of buzz about Agile software development. But Agile is more than just a process for creating software: it's also a mindset and a management method. For a company or team to become truly ...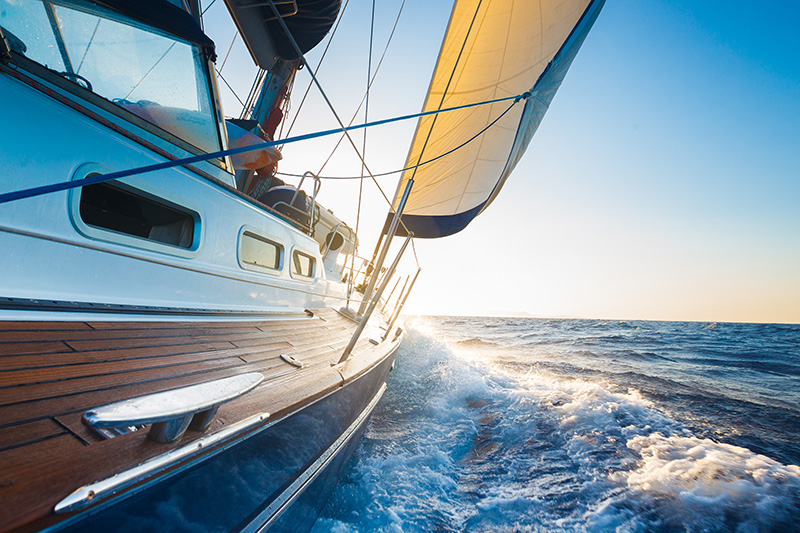 Some people say we're in the middle of the fourth industrial revolution—others say it's the fifth. What we know is that technology is changing how the world works, plays, and lives. Technology is resh...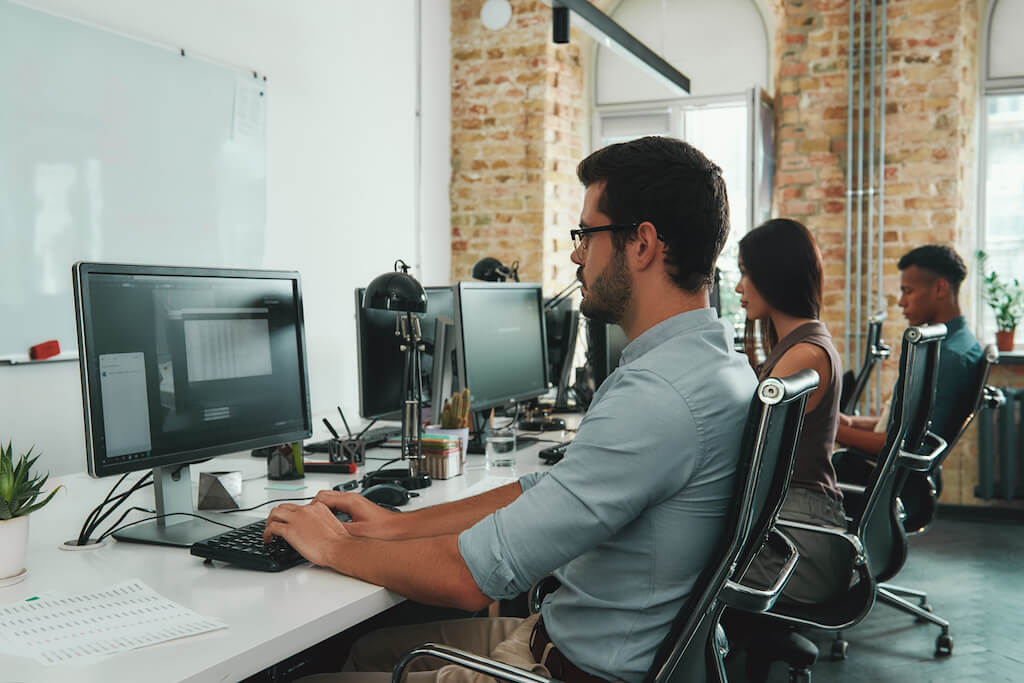 Times change. Technology advances. Work evolves. For most of us, these changes have been gradual. Maybe you bought an Alexa. Maybe your office switched from hard drives to Google Drive. Maybe you star...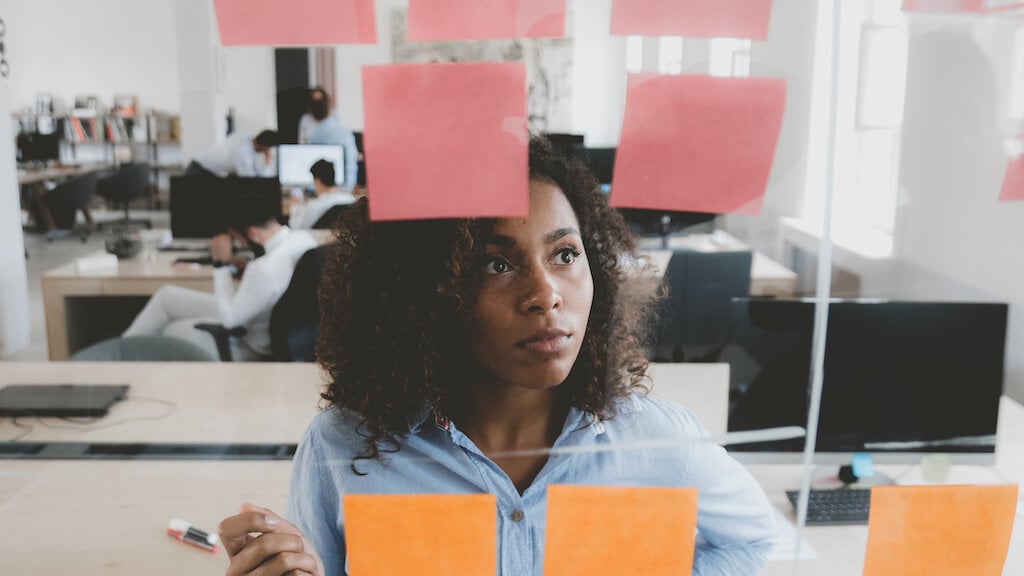 The most enthusiastic Agile advocates believe it can save the world. Skeptics think it's an industry built on turning basic ideas into complex and costly processes. The truth is somewhere in the middl...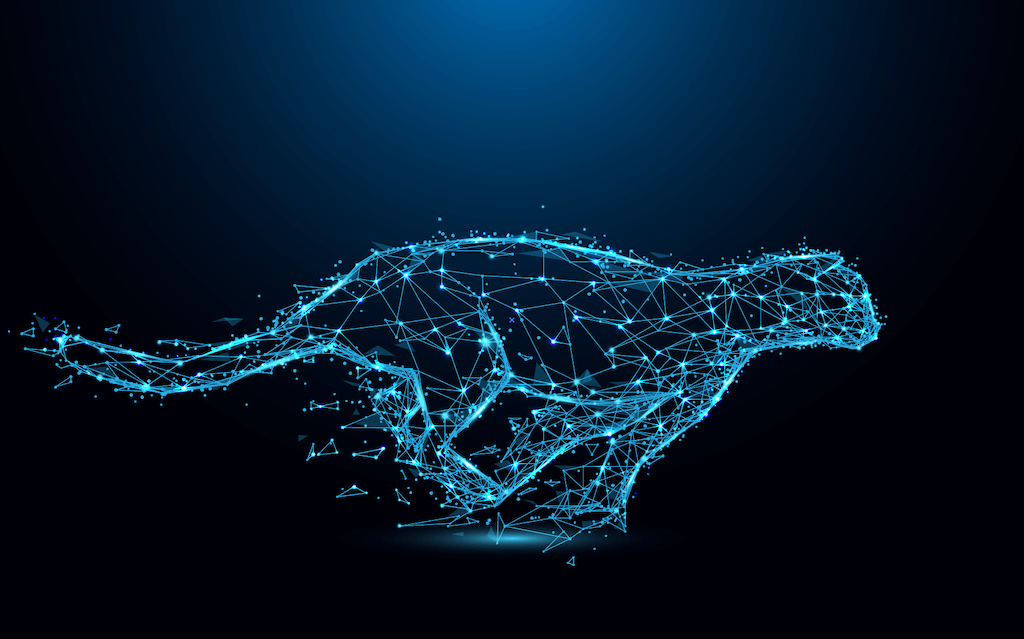 Whether it's a consumer-facing app or an internal business tool, software development is guided by two questions: what and how. Choosing what to build should be driven by product and market strategy s...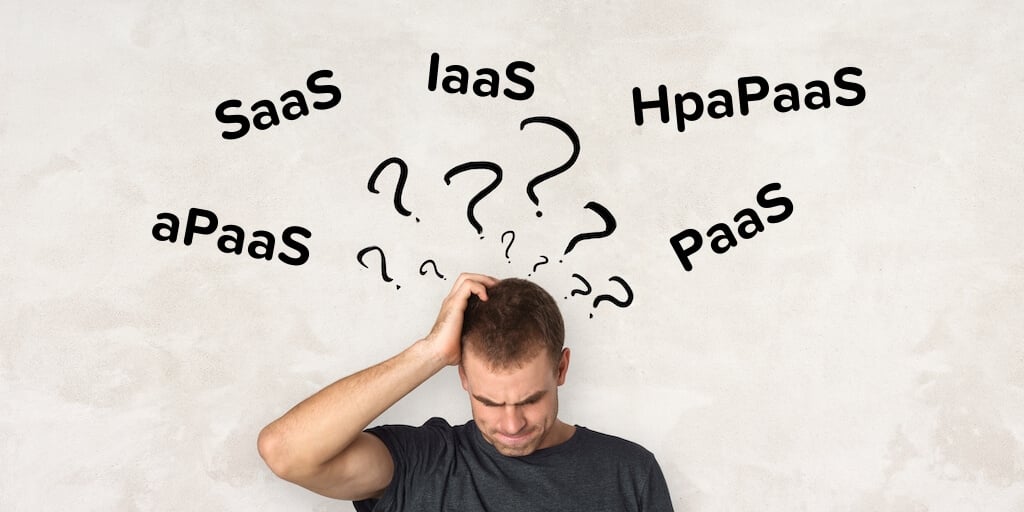 The growth of internet services over the last 20 years has introduced a new set of acronyms to describe different solutions, acronyms like SaaS/IaaS/PaaS/aPaaS/HpaPaaS. These acronyms can be a little ...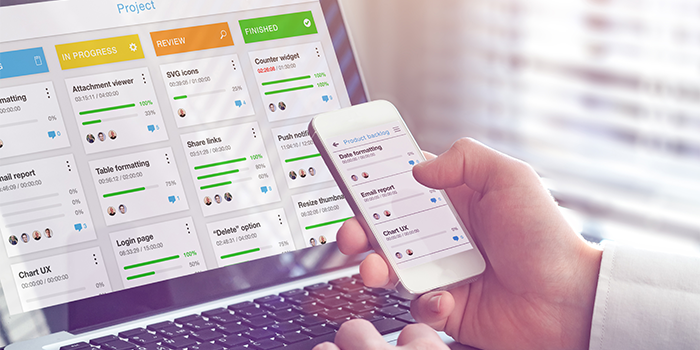 Review sites are nothing new. But if you haven't searched for business management software before, you might not know which to trust.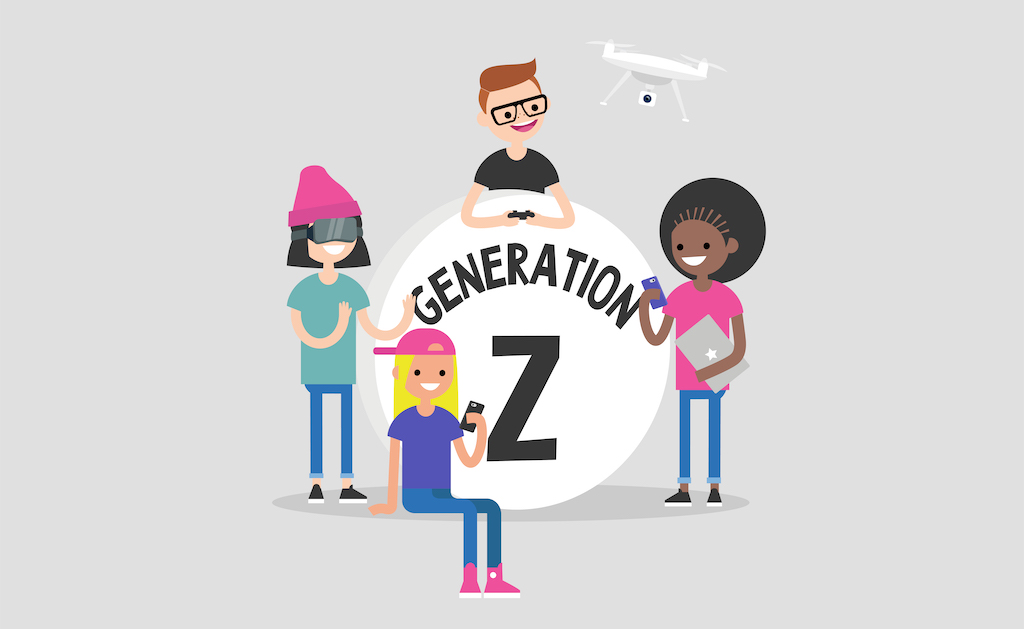 By 2020, more than 80 percent of the workforce will be post-Boomer. Generation Z (those born after 1995) will constitute over 20% of the North American and European workforce. As they hire more Gen Z...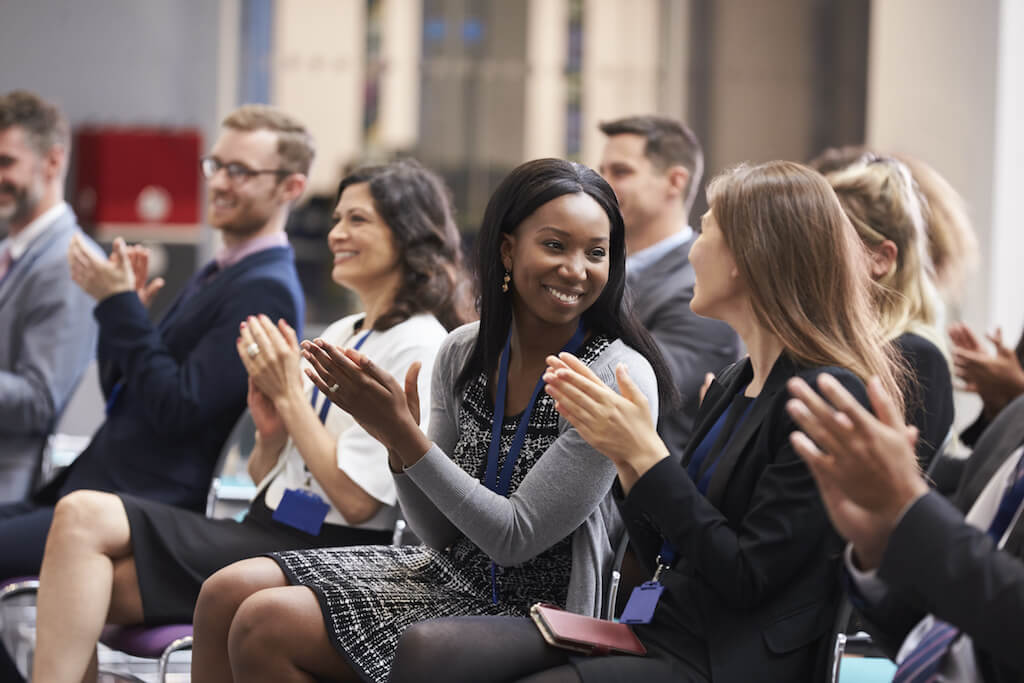 In a competitive and chaotic global economy, companies turn to project management to obtain sustainable indicators. On the one hand, project management is a science, in that it follows proven and repe...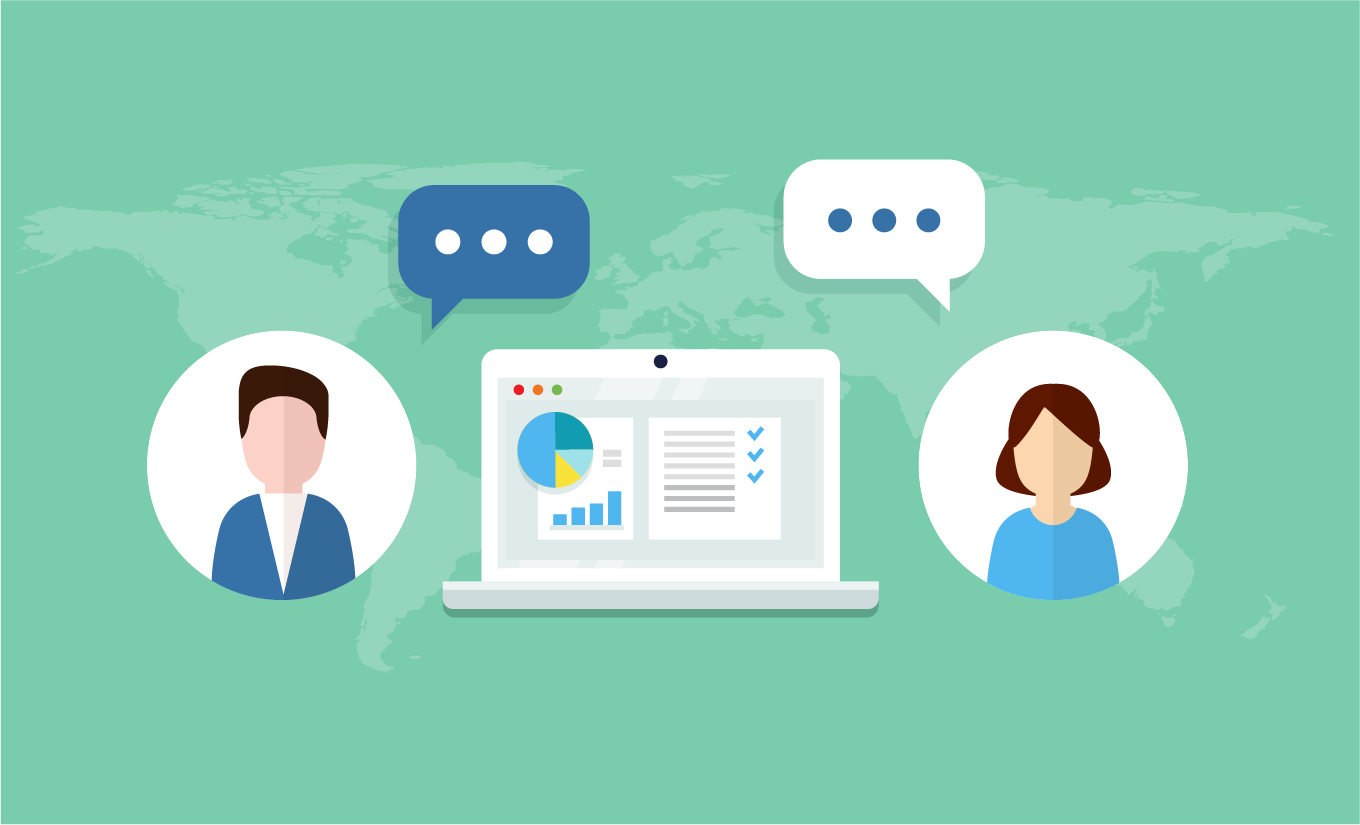 Digital transformation through the implementation of Customer Relationship Management systems has been a topic of discussion and debate for years. As far back as 2014, Forrester identified this as a g...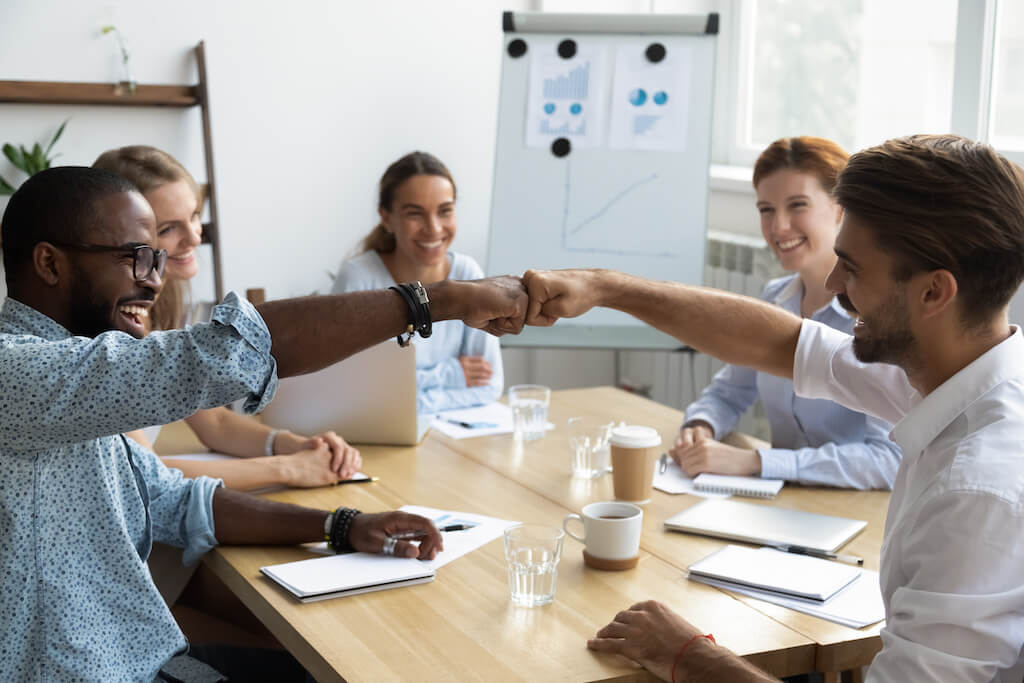 Can workers' mistakes and weaknesses become opportunities for their personal growth? Can they positively influence the development of the business? Can a company's culture become its strategy? By expl...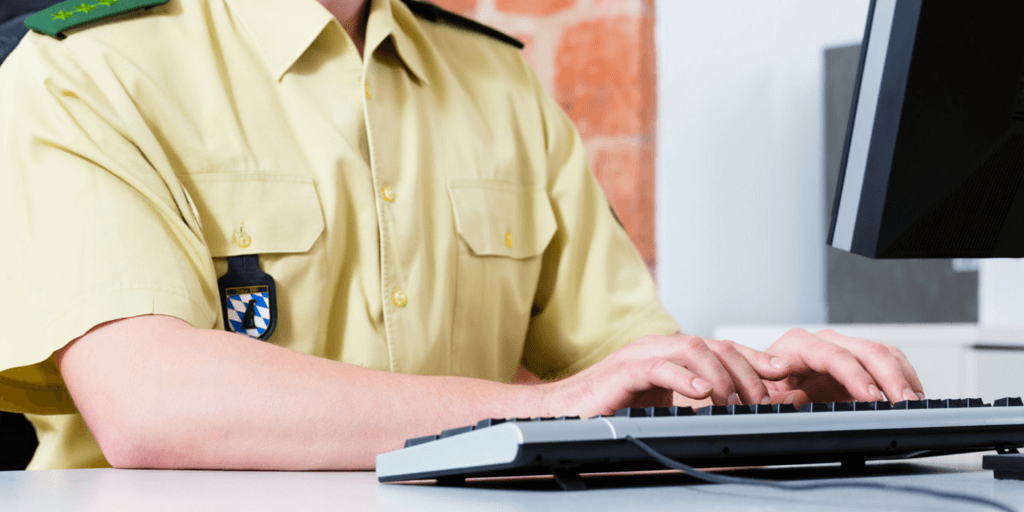 Businesses are looking for IT departments to lead their company through the increasingly urgent demand for digital transformation and innovation. But data shows that the average IT department saw a me...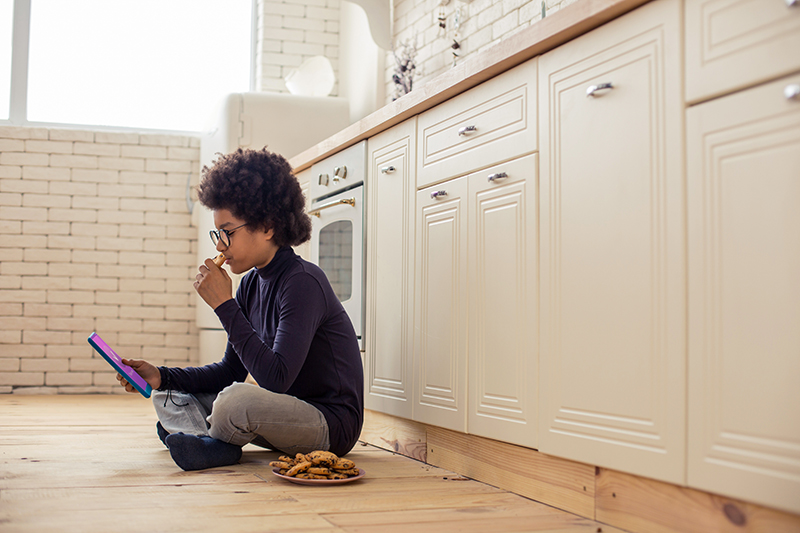 Move over, millennials, there's a new king in town.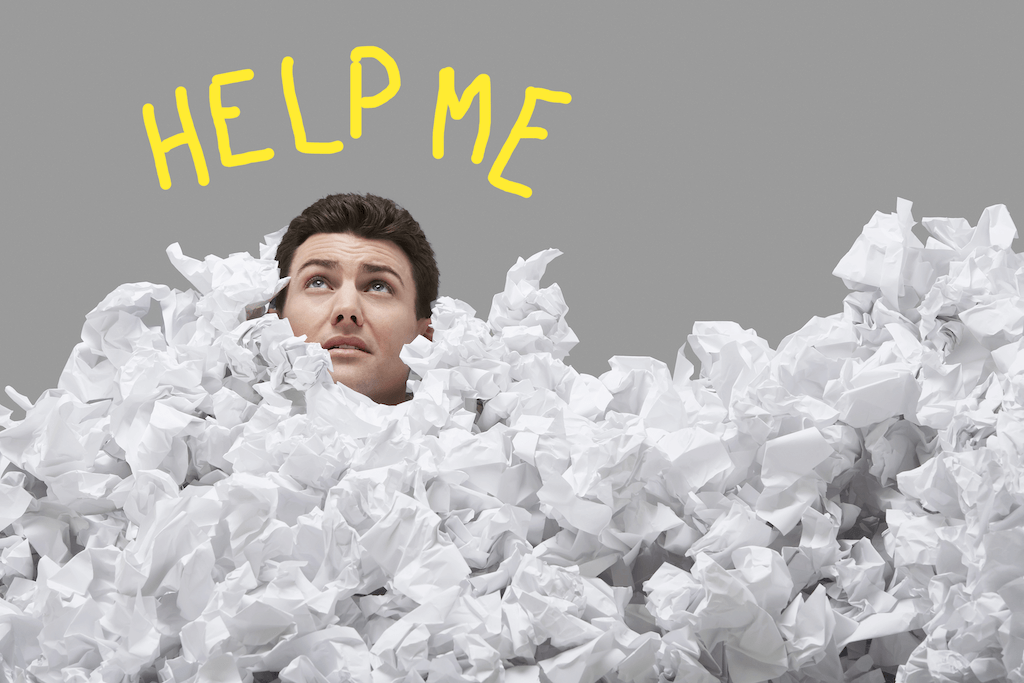 Almost every office job uses digital applications in some form or another. Most companies see the value of digital platforms and are eager to embrace the benefits that come with them. But switching fr...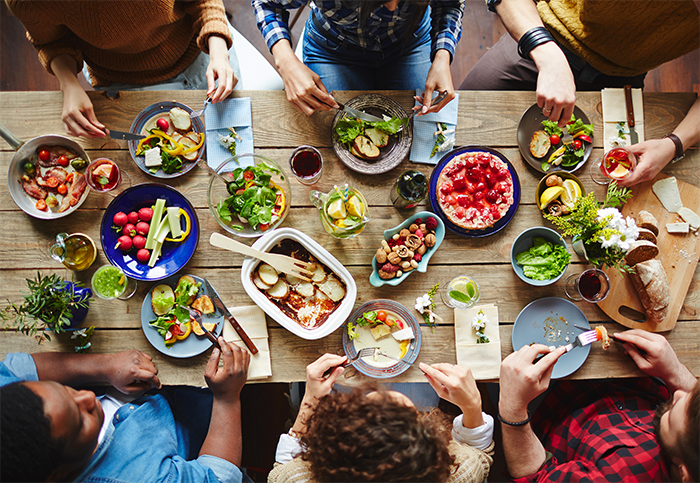 Leading operations and business transformation are comparable to designing a gourmet meal: chefs need the right ingredients and methods to create a winning recipe that leave people coming back for mor...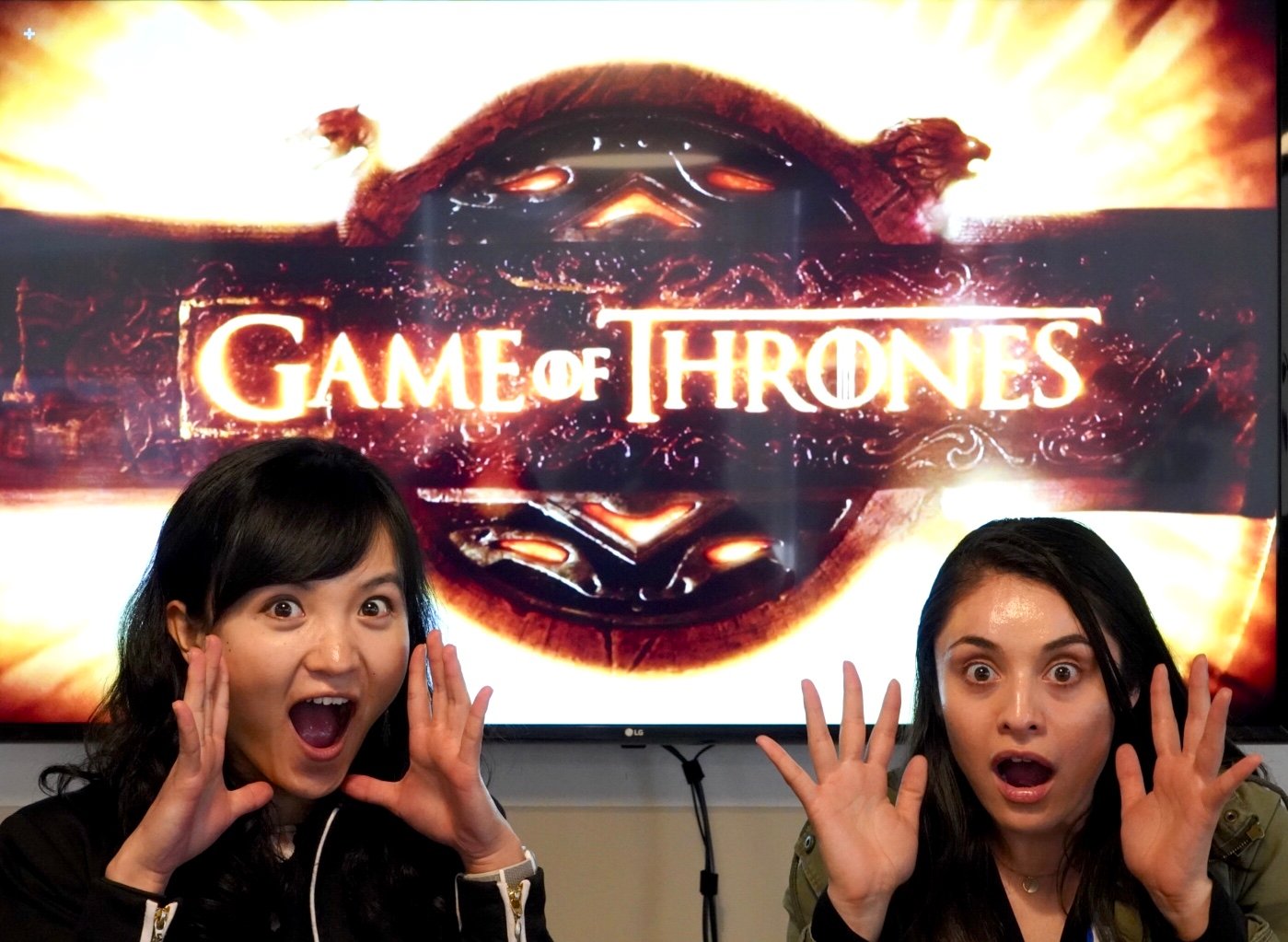 Winter has arrived! On Game of Thrones, that is. If you've watched every grueling episode and are up-to-date with the last season, then hats off to you. This means you've made it through some of the a...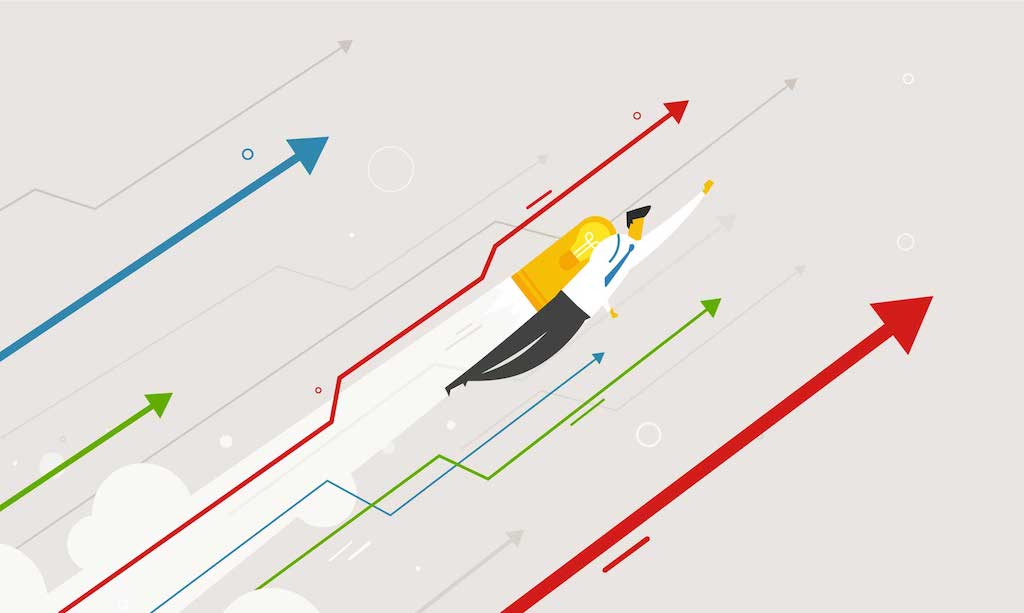 What are some of the pain points that your organization experiences? While many of can be solved with new technology, the difficulty is not identifying the problem. It's not even identifying the solut...
There's no "one size fits all" approach when you're trying to make your company more inclusive. The challenges of diversity and inclusion go beyond just ticking boxes and fulfilling metrics.
As with everything else, the cloud is having a big effect on business process management (BPM). The software that was once hosted on local servers and required IT professionals on site can now be run ...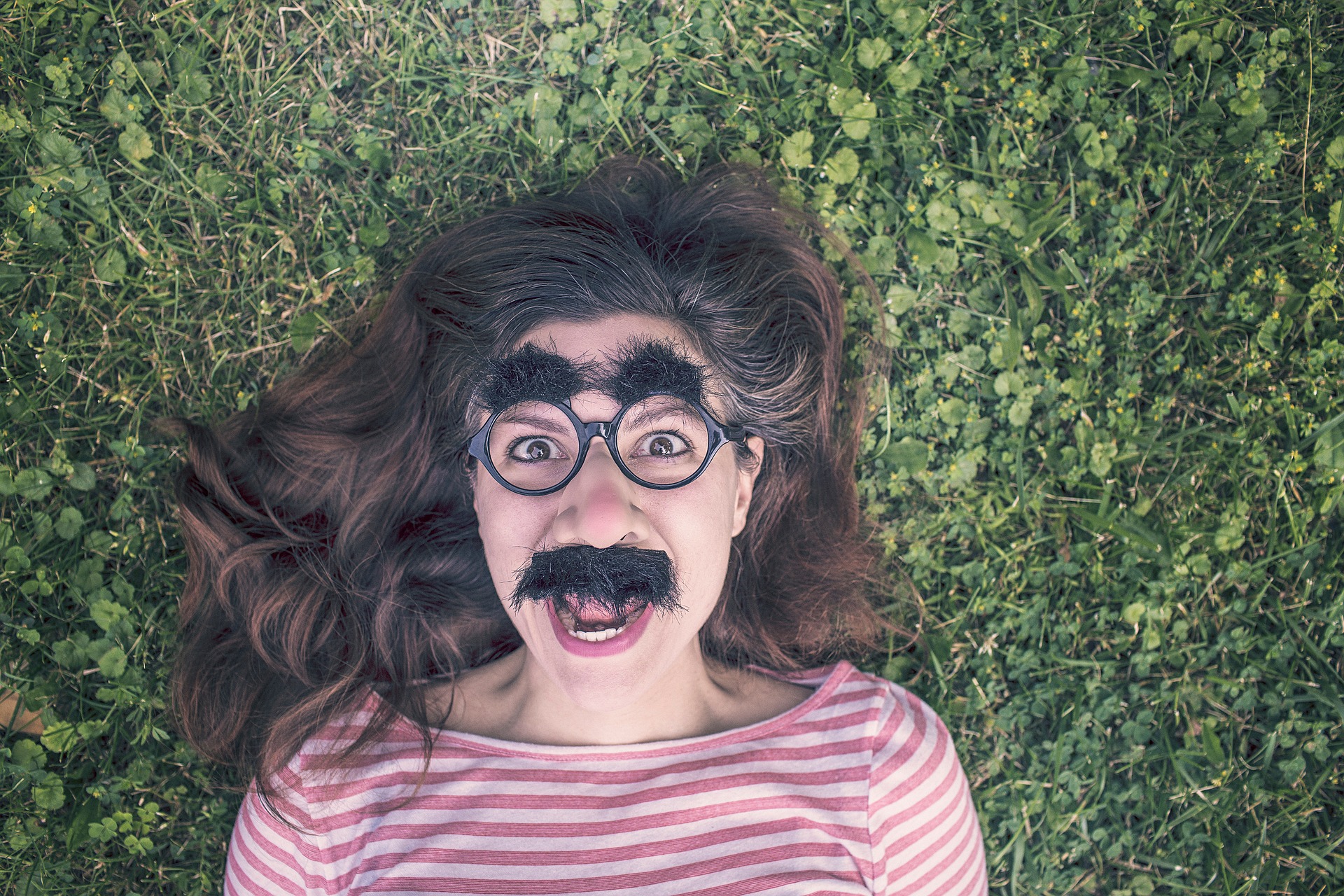 Upside down clock? A drawer full of fake spiders? Coworkers wearing their shirts inside out at the office? What's going on? It's April Fools' Day! Don't be alarmed by any breaking news you'll hear tod...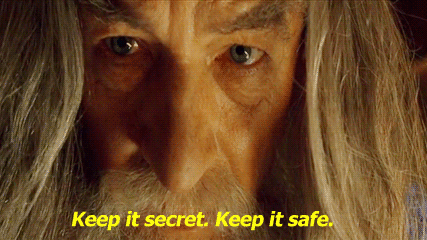 Sensitive information and software don't always go together. Many database solutions don't give their users the ability to track and monitor data on a granular level. Kintone does.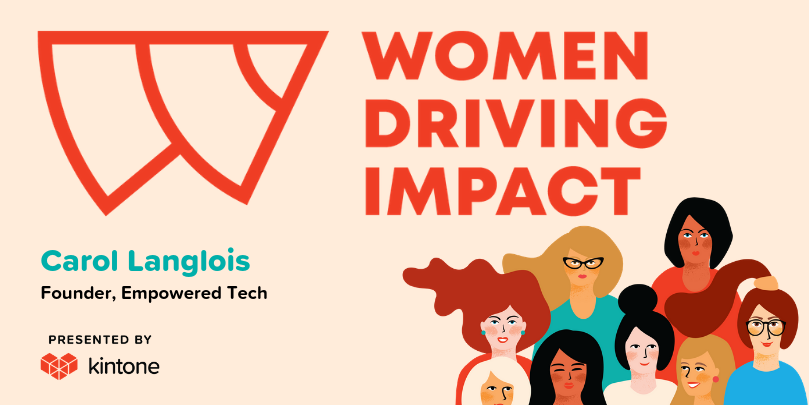 Creating an inclusive workplace based on respect, belonging and empowerment may not be top of mind for many organizations, but the research and business benefits present compelling reasons for making ...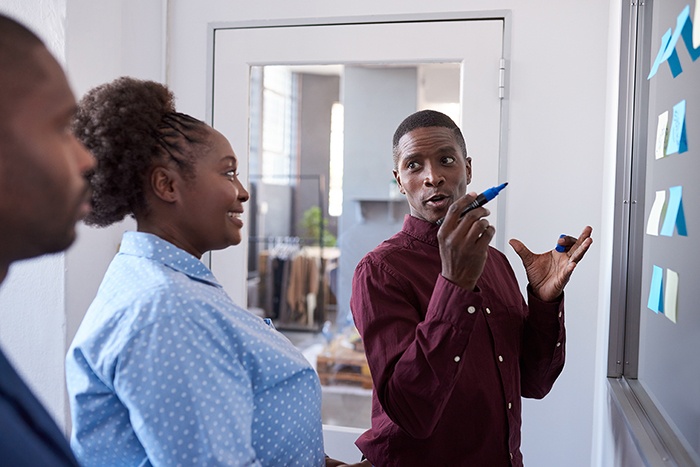 In 2013, the Los Angeles Unified School District began an ambitious project: supply its students and teachers with approximately 700,000 iPads loaded with curriculum at a cost of $1.3 billion. The pro...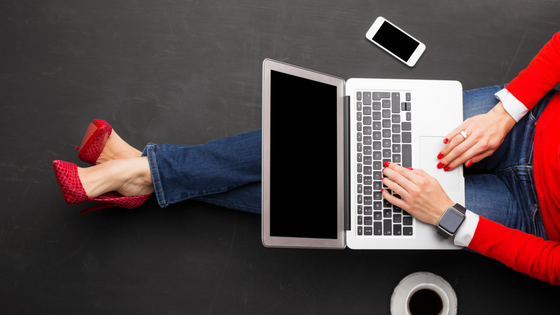 The office is changing, and many believe for the better. Workplaces are becoming as much virtual spaces as physical, and the shift to remote workers and working continues to gain momentum.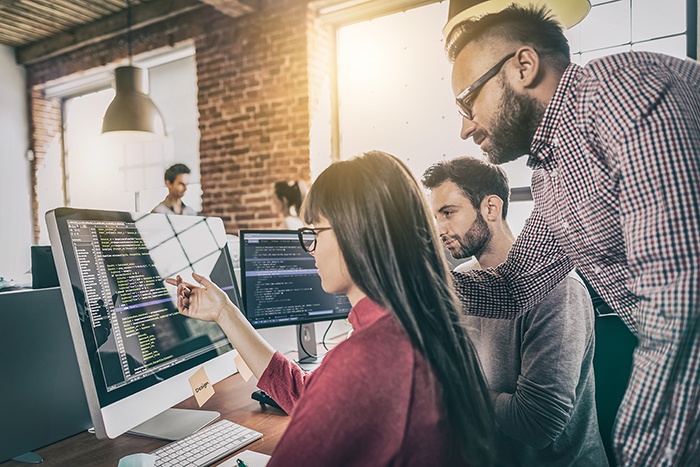 John Rymer is a Principal Analyst at Forrester, one of America's top analyst firms and trend watchers in the low-code industry. Rymer is one of Forrester's leading experts on the subject of low-code a...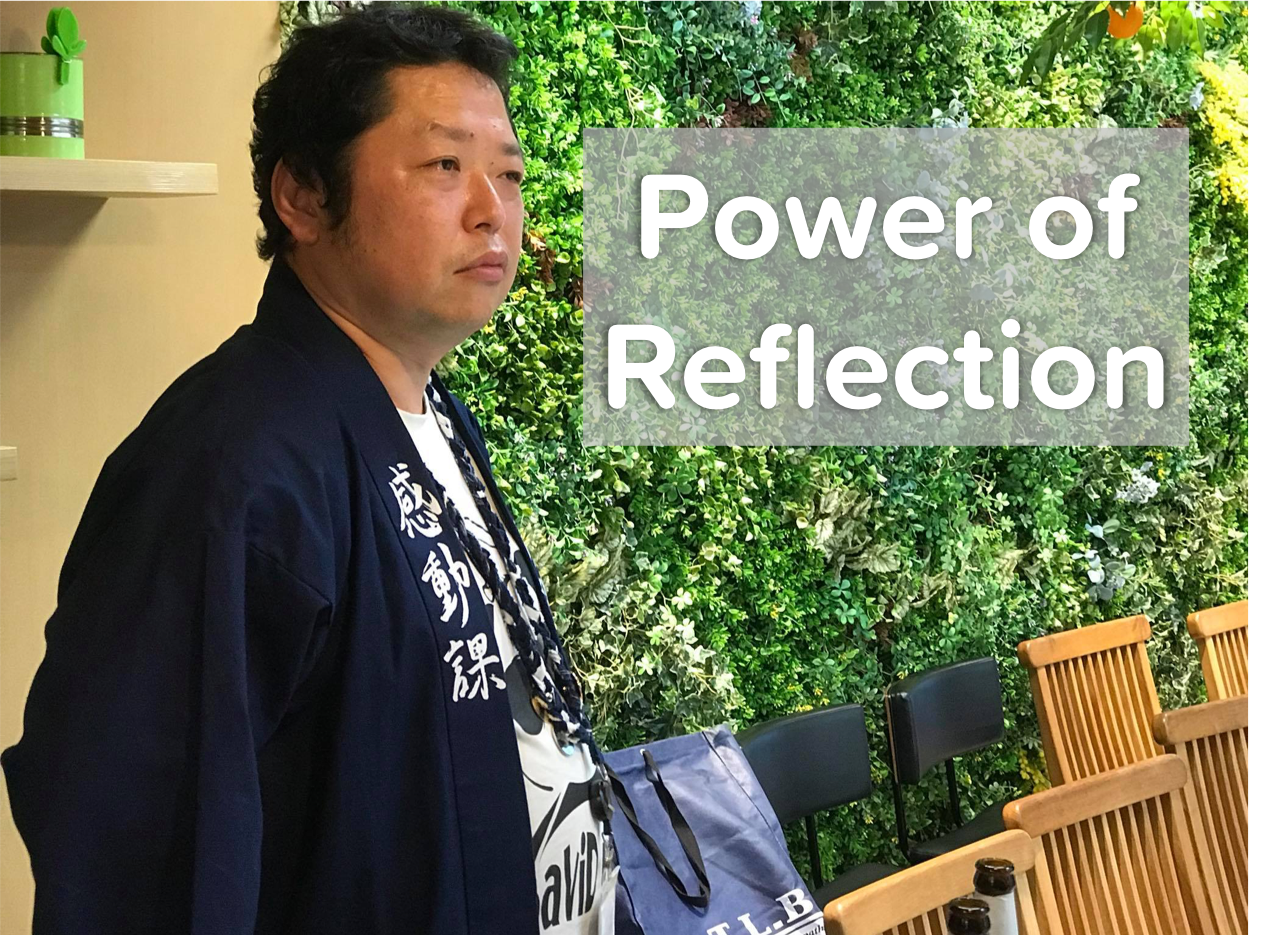 Most companies follow standard procedure when it comes to creating a low turnover company culture: competitive salary, great benefits, extra vacation, or all-expenses-paid company outings. But for som...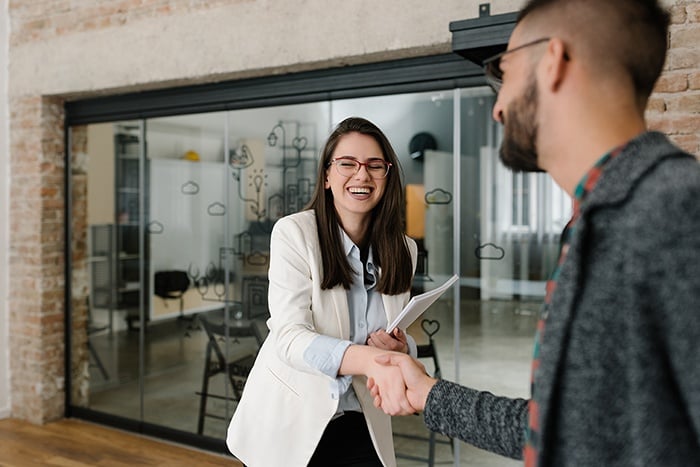 In part one of this series, we took a look at common traps companies fall into that negatively impact their hiring process. In part two, we'll discuss three key steps companies can take to resolve mos...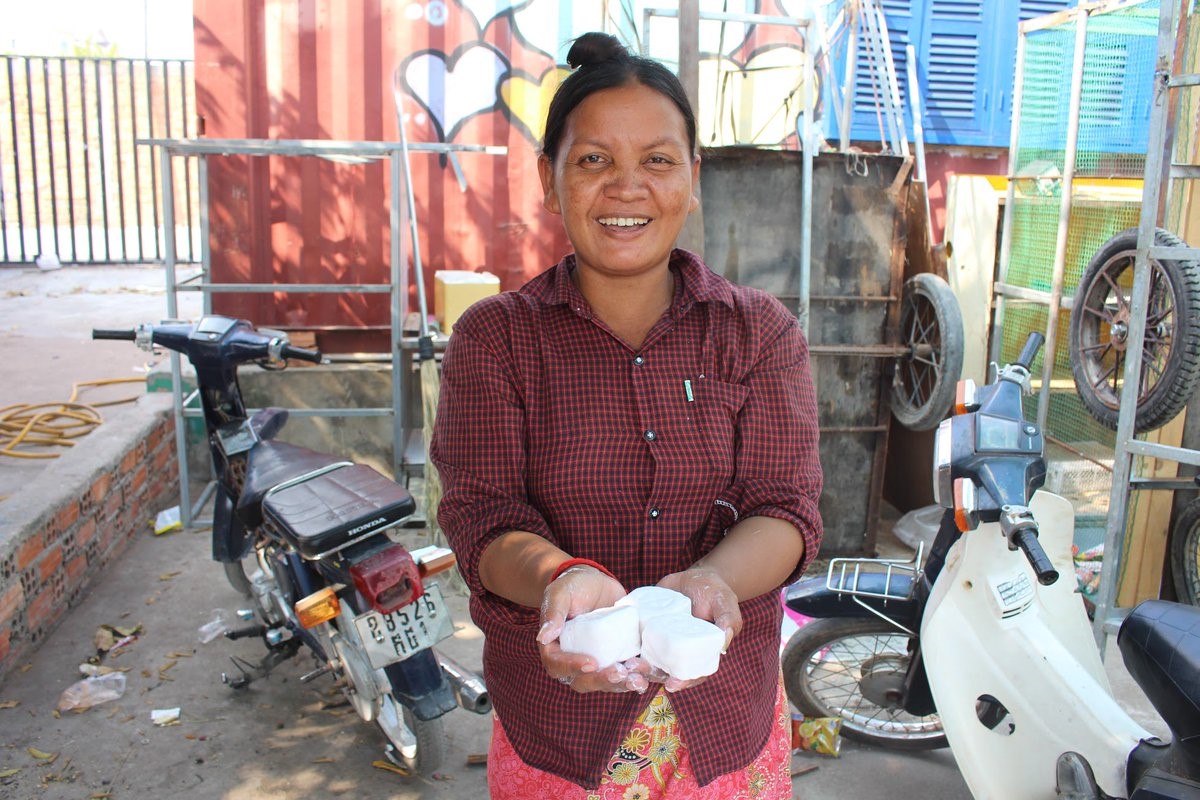 What is Social Enterprise? Social enterprise can be challenging to define, in large part because the concept has evolved rapidly in recent years and increasingly blurs the lines of the traditional bus...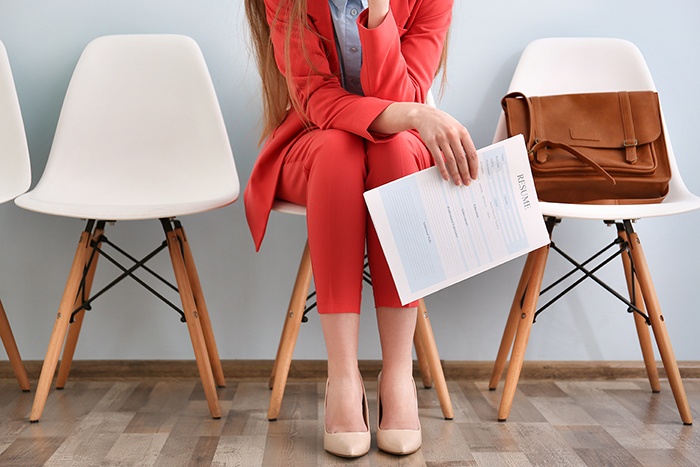 In 2006, the University of South Wales in Australia ran a behavioral studies test on the impact of "bad apples" on group productivity. The setup was simple: give a group a project to complete while si...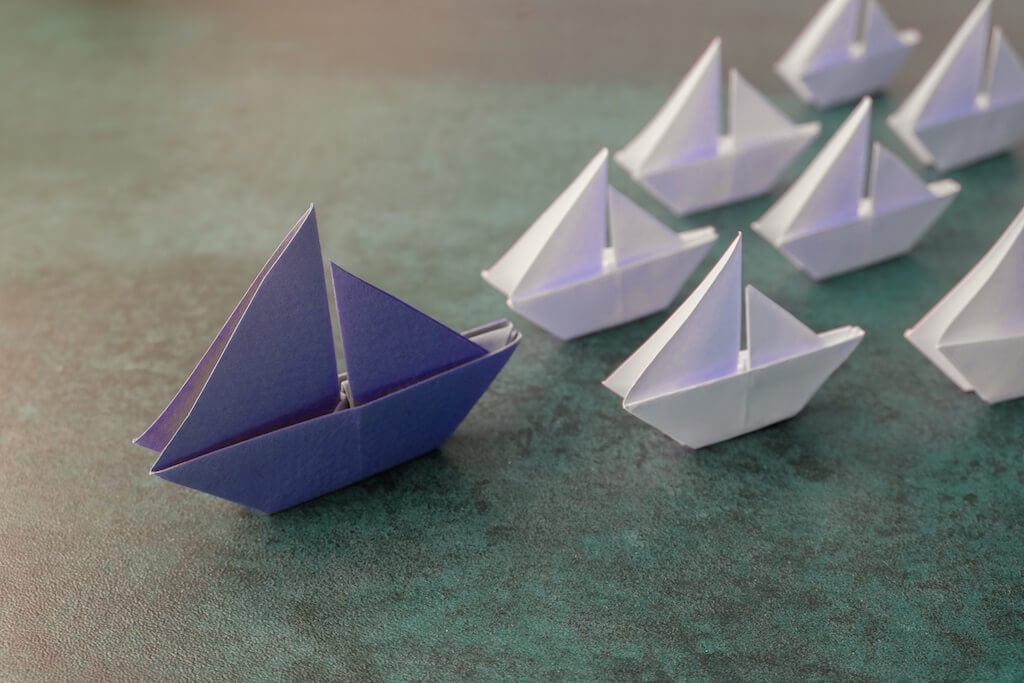 Ask Google a question, you'll get a lot of answers. But you don't need a lot of answers—you need one. In an age where information is like water and everyone's got a glass to share, finding the right a...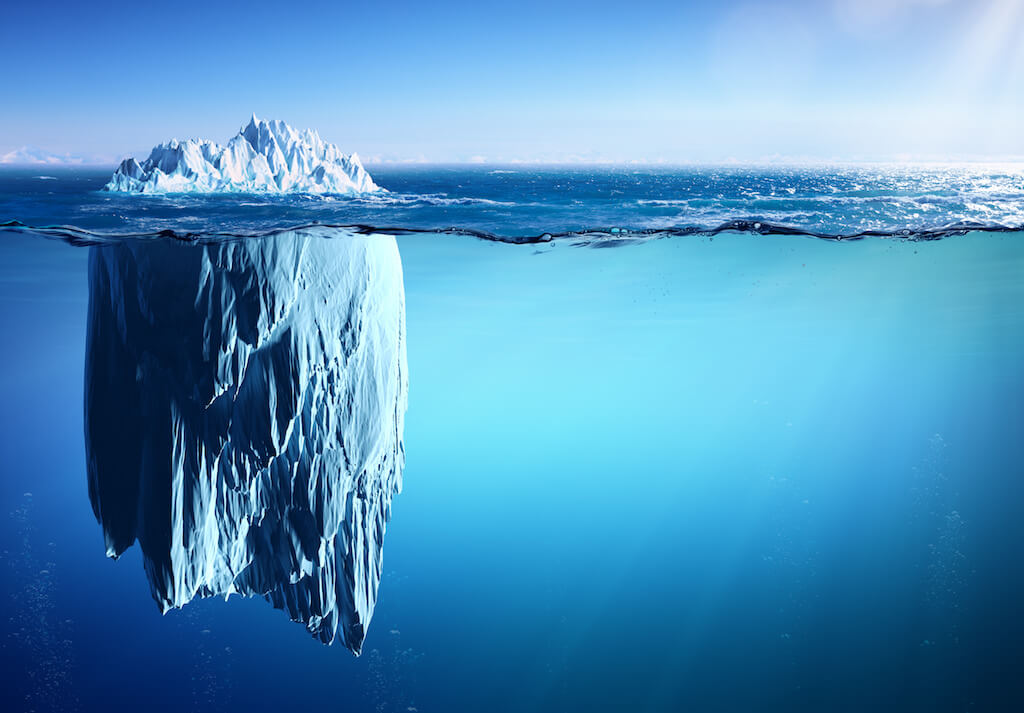 "If you're not at least considering low-code platforms in place of traditional SaaS/Cloud solutions, you're making a big mistake." –Abdul Karmach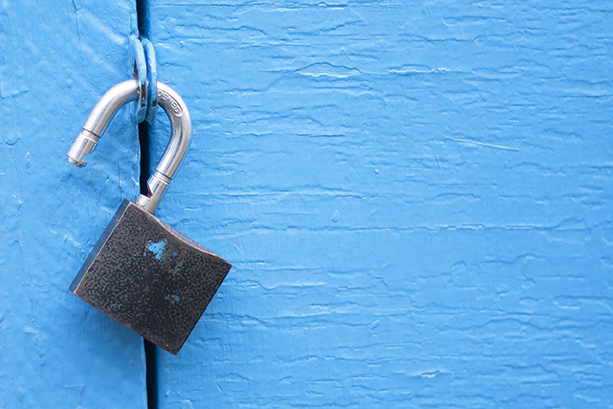 If you've ever run a Google search on no-code or low-code platforms, you've probably run into a handful of industry-specific terms that had no accompanying definition. For those trying to learn about ...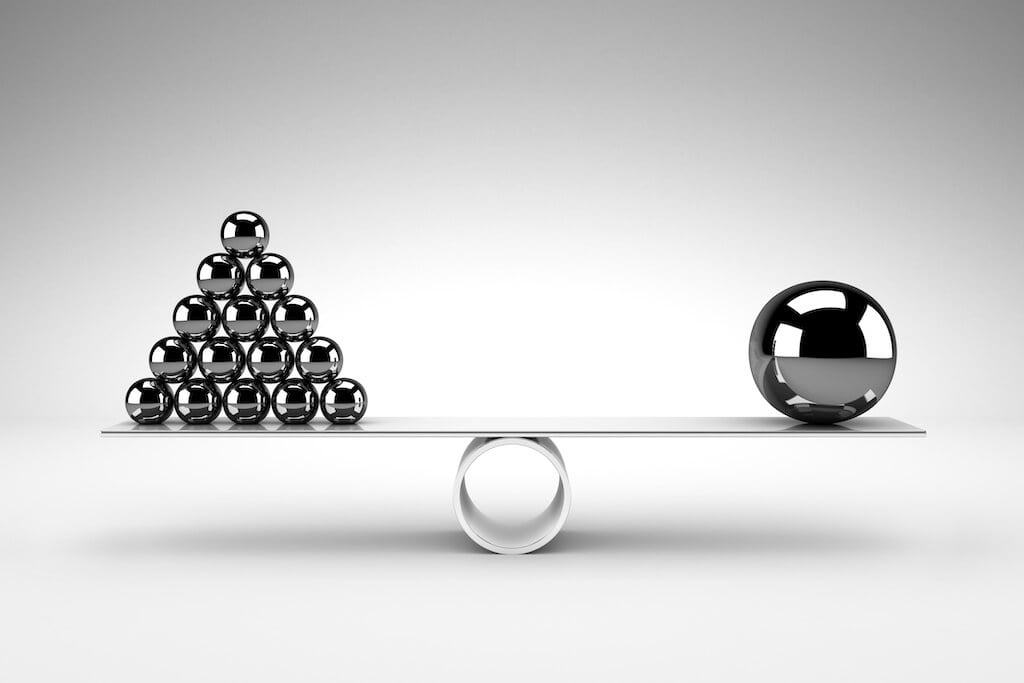 While the battle between low-code platforms and customized softwares might not have the legacy of Coke vs. Pepsi, Apple vs. Samsung, or Star Trek vs. Star Wars, it's a comparison worth weighing for c...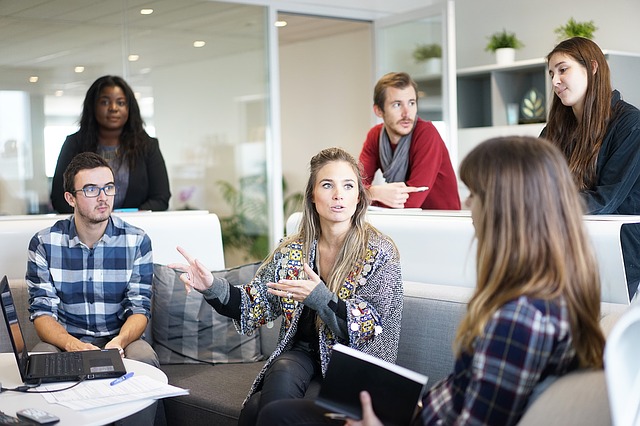 Technology continues to make itself more accessible, and business software is no exception. Once the domain of IT departments, business applications are now available to people with low to no coding c...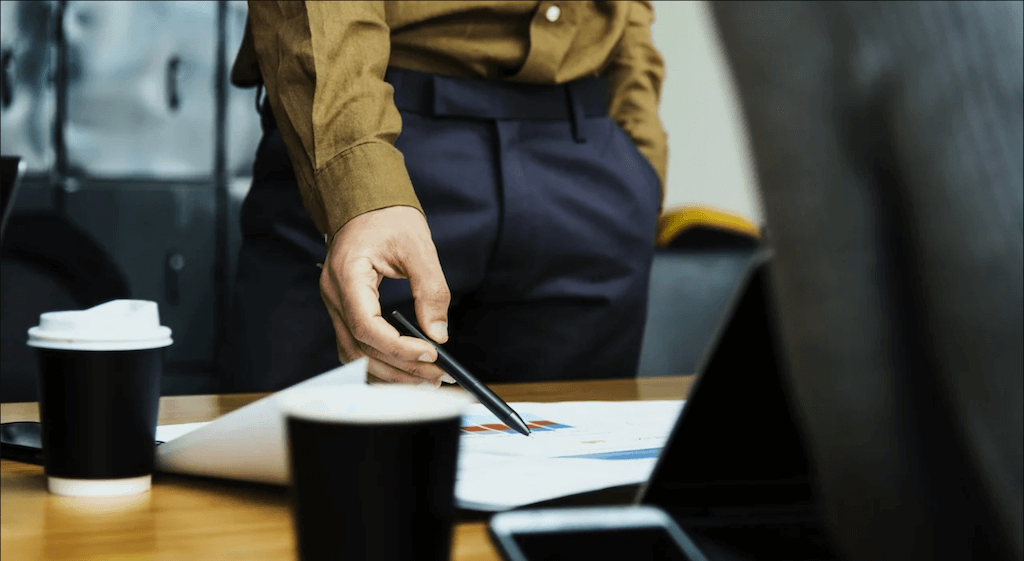 Many Excel users are familiar with this scenario: you enter your data into a shared spreadsheet. You try to save it and receive a notice that the workbook is currently in use. You decide between closi...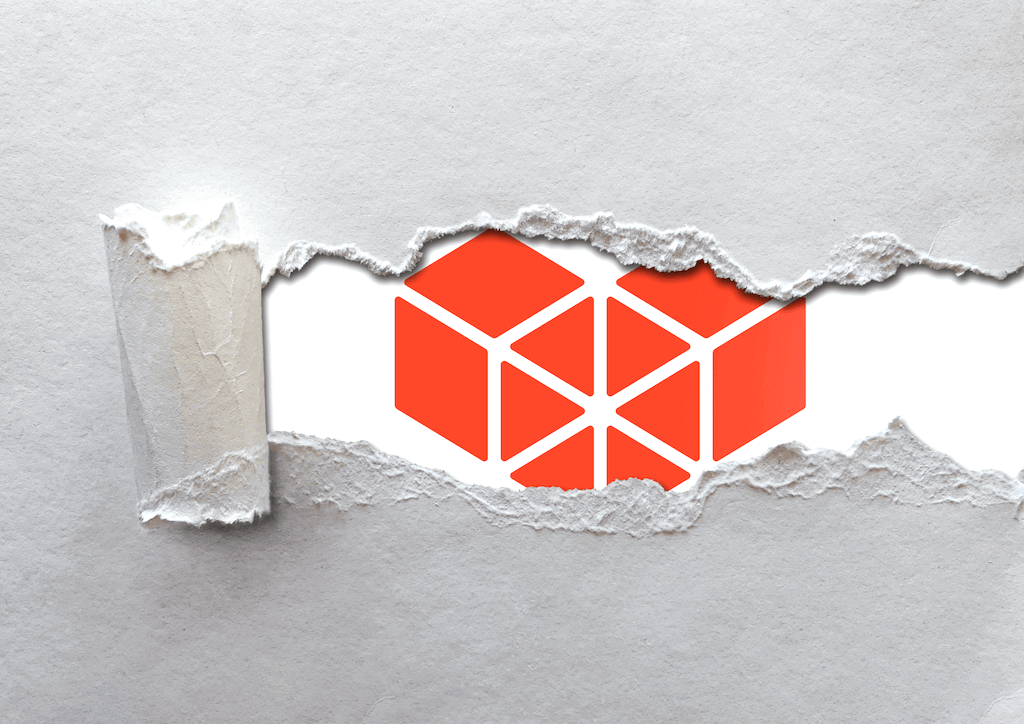 Technology changes. Why shouldn't the way companies do business? Business process redesign (BPR) is the act of overhauling an existing business process using new enterprise software as the catalyst fo...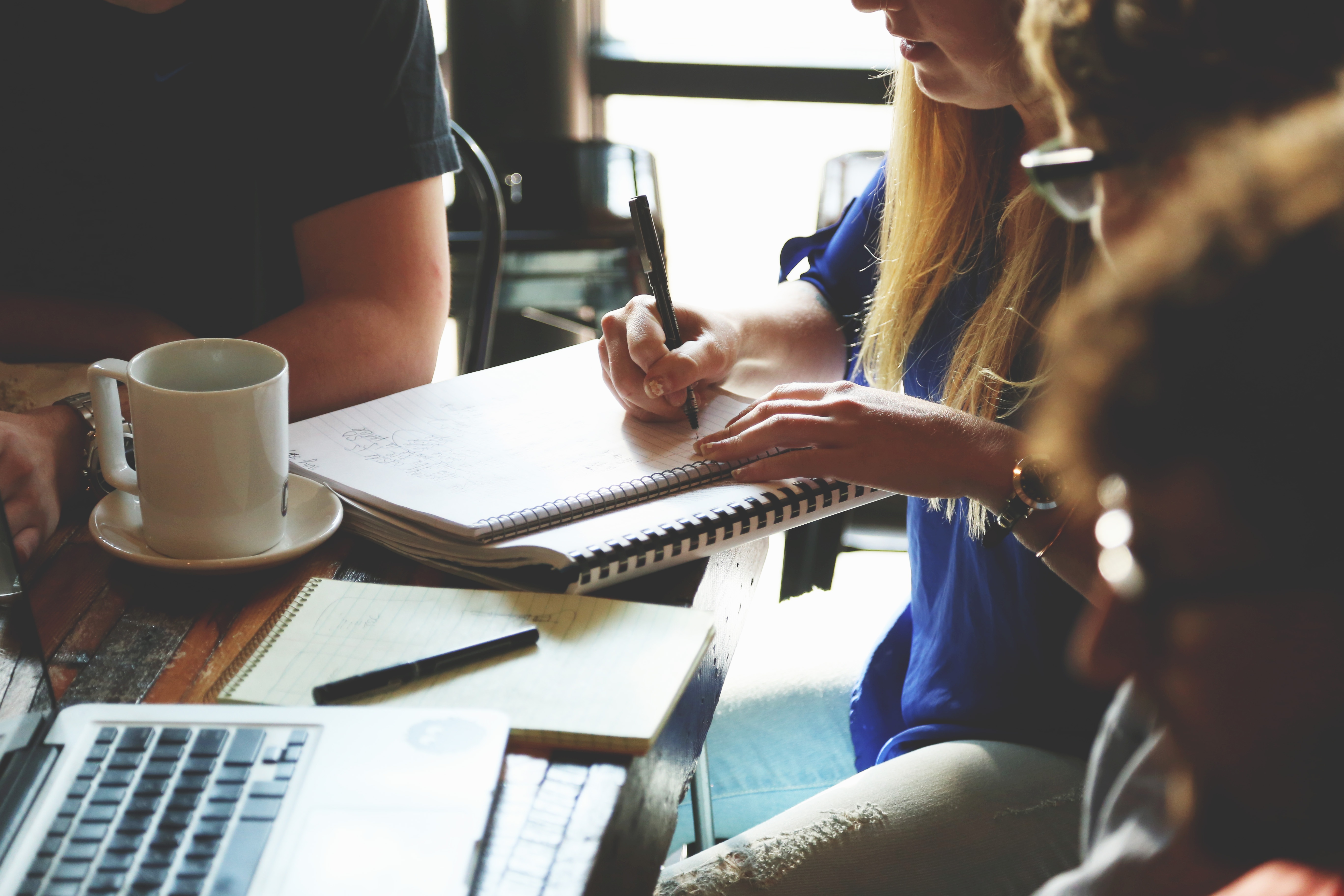 Maybe you have friends who work in administration or operations management. And in between drinks and starters they tell you a couple of stories about their work. Some of those stories are funny, some...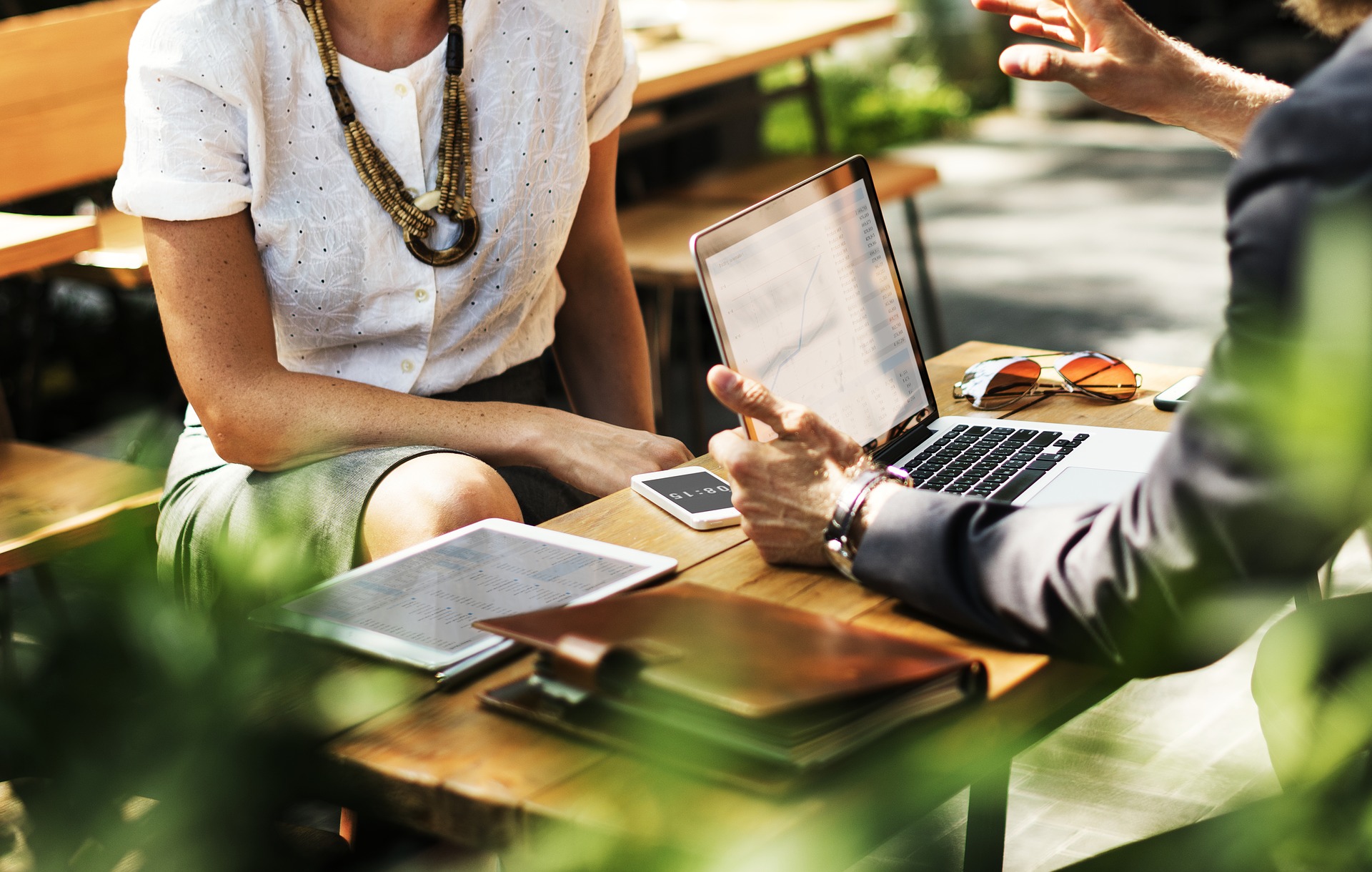 The trend of employees working remotely continues to grow. According to a 2016 Gallup poll, nearly 43 percent of employees work remotely "at least sometimes" -- a four percent increase since 2012.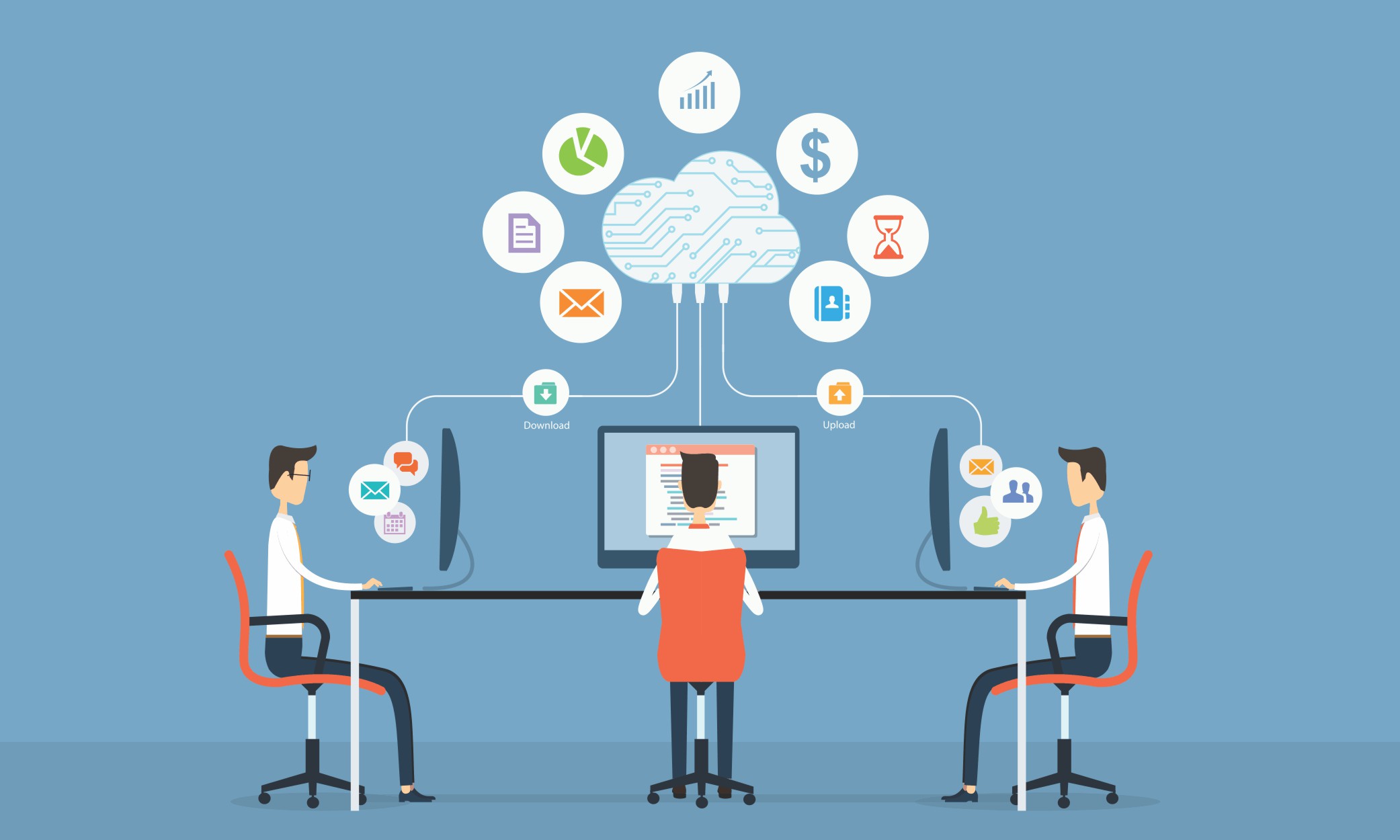 Enterprises moving at the speed of innovation can't wait around for lengthy application development if they expect to exceed their customers' expectations.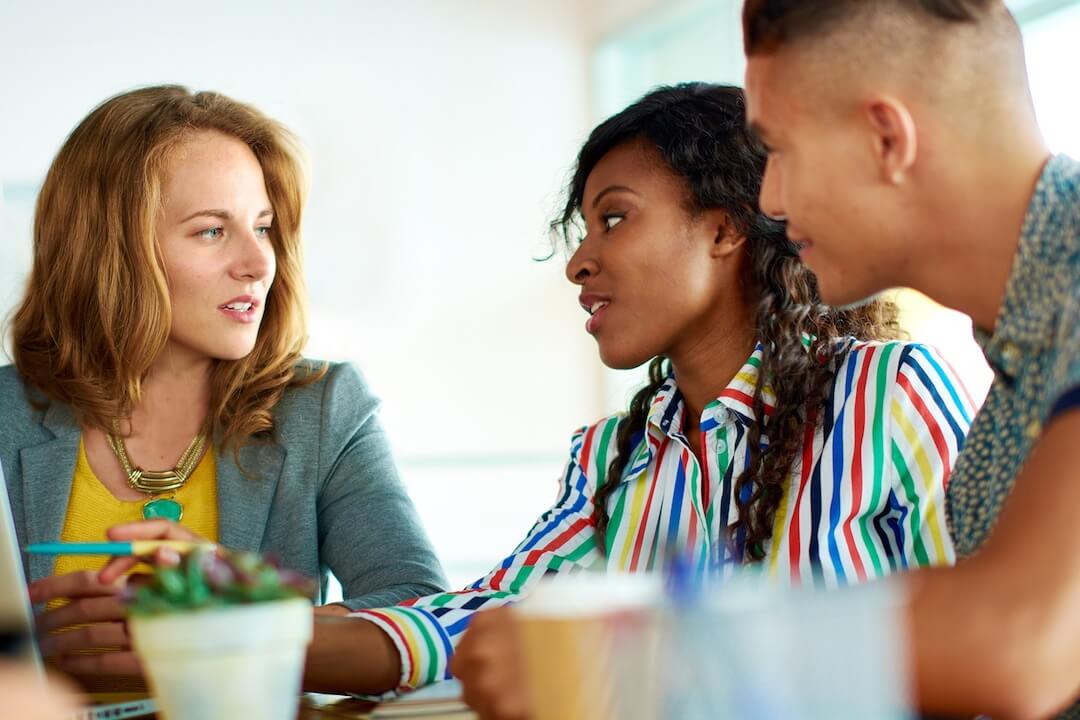 We've all been there. A project deadline is looming, half the project members are nowhere to be found, and you're in a copy room printing the latest report for a meeting that seems designed to waste t...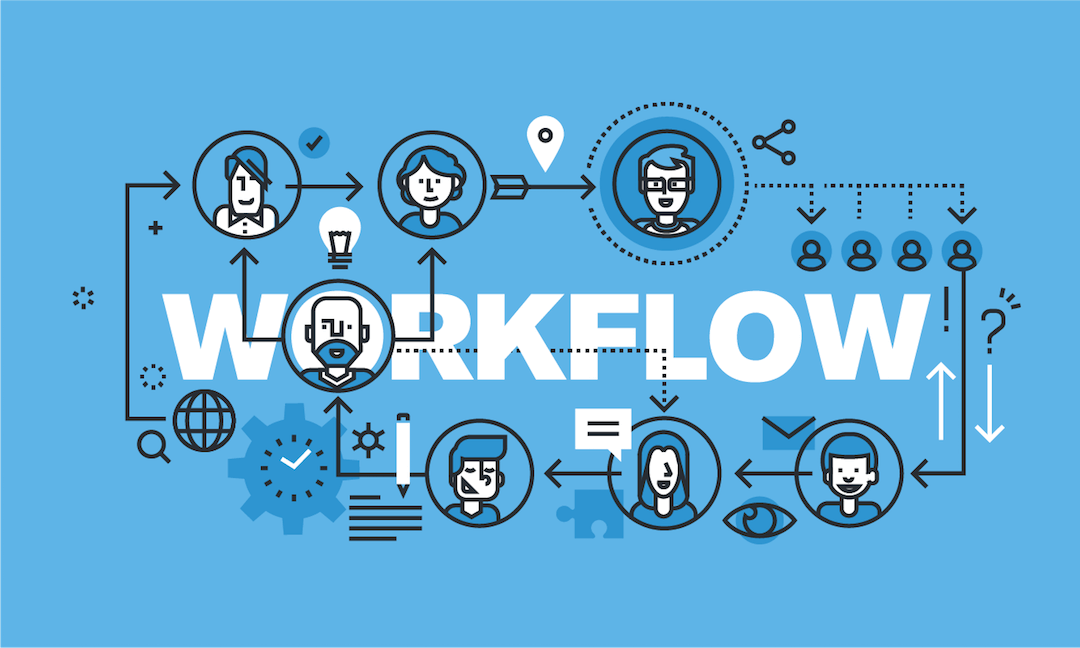 Carl Sagan once said, "If you wish to make an apple pie from scratch, you must first create the universe."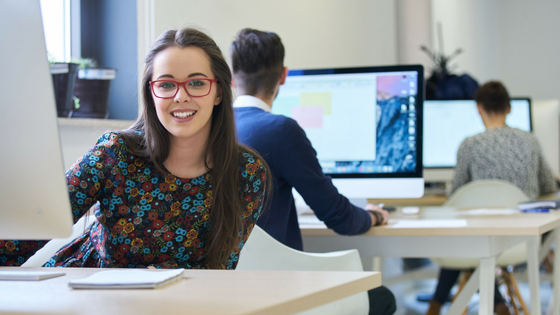 Enterprise citizen developers live and work in interesting times. In the past, "end users" could not build important business applications on their own.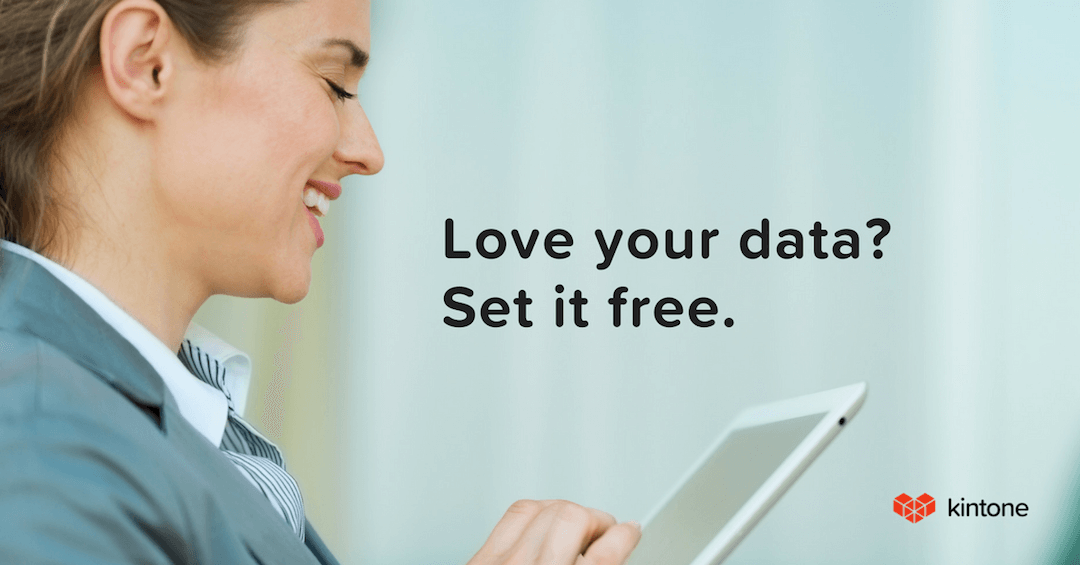 Whether you're in sales, HR or finance, designing a database system system to help your team manage data, stay on top on tasks, generate reports and share project updates doesn't have to be in pain in...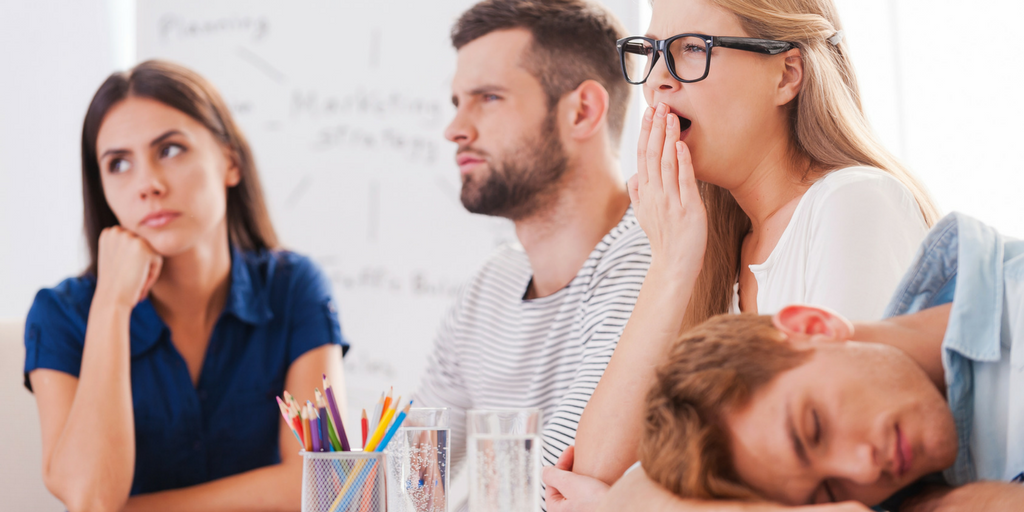 When it comes to work related events, emulating events from The Office is usually not the best idea.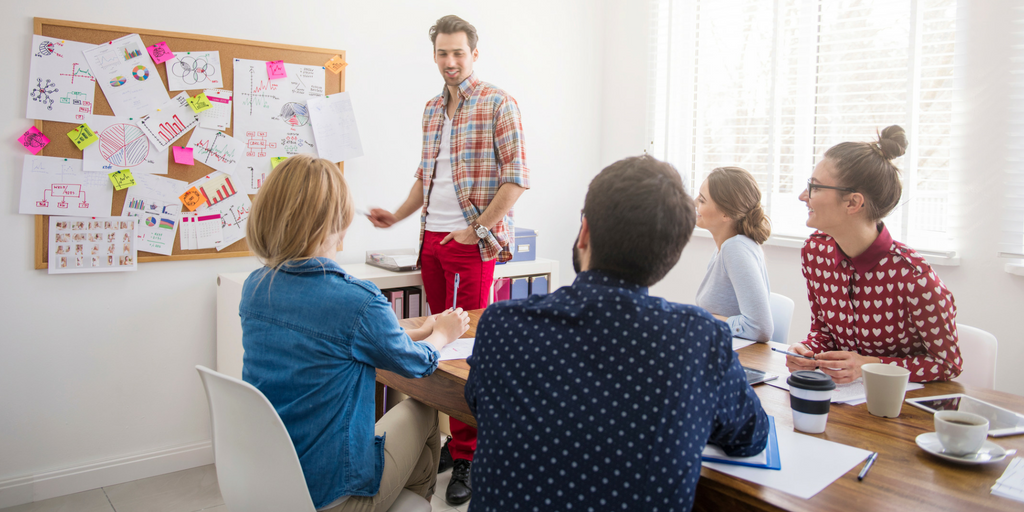 At Kintone, our goal is help companies and teams love their data. We aim to change the way you work and interact with your data, and ultimately create more opportunities for your team to innovate.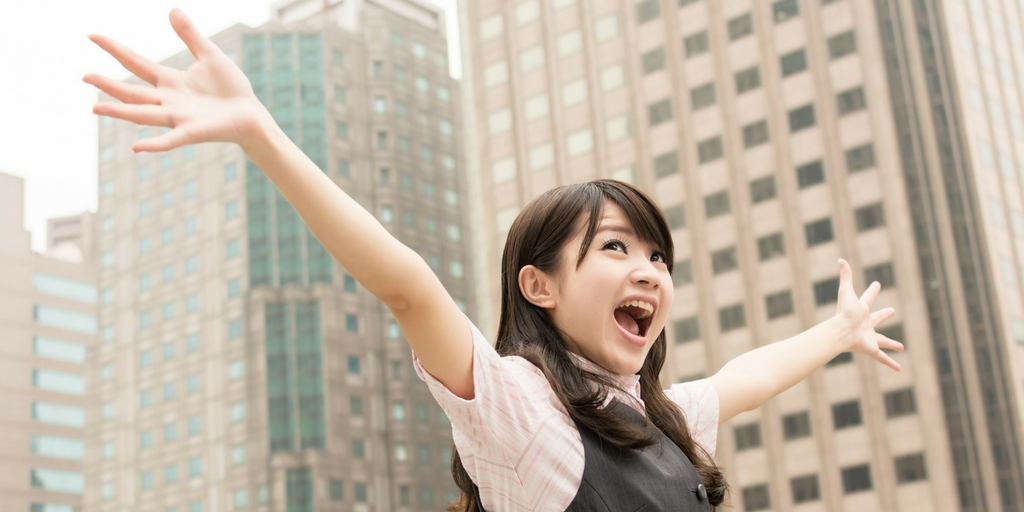 Kintone isn't just another low-code data platform system; it's a catalyst for change.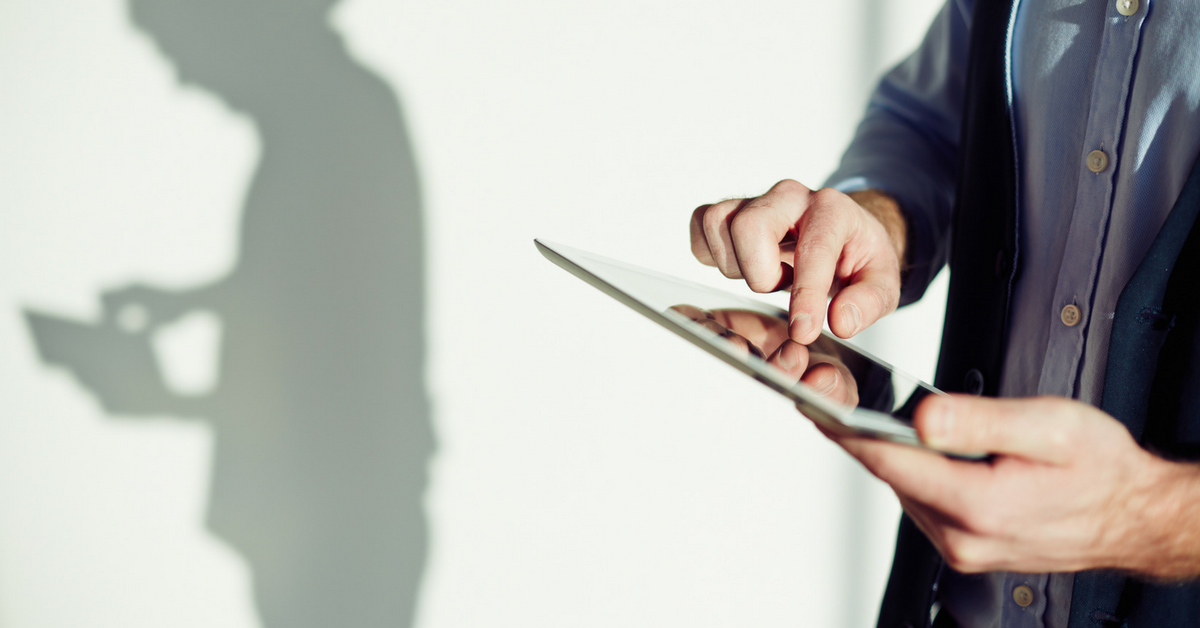 As the low-code/no-code movement continues to explode, skeptics look askance at the trend and wonder if we've been down this road before.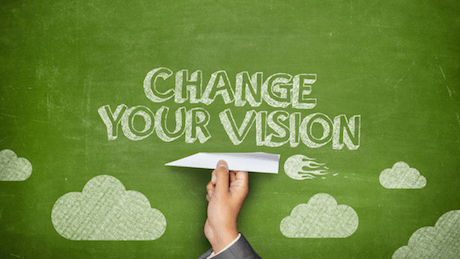 Digital transformation isn't just for Silicon Valley companies or young startups. It's a way of life for organizations expecting to survive in the next decade.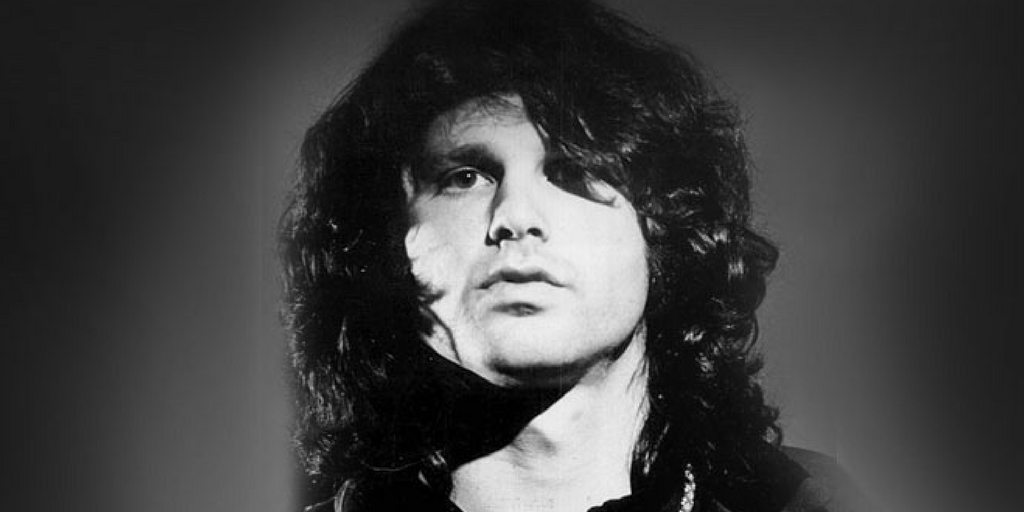 Or Elon Musk. Or Tina Fey. Heck, even Darth Vader himself. Any of these public figures will do - it doesn't matter if they're fictional or not. It might sound crazy, but if you take twenty minutes and...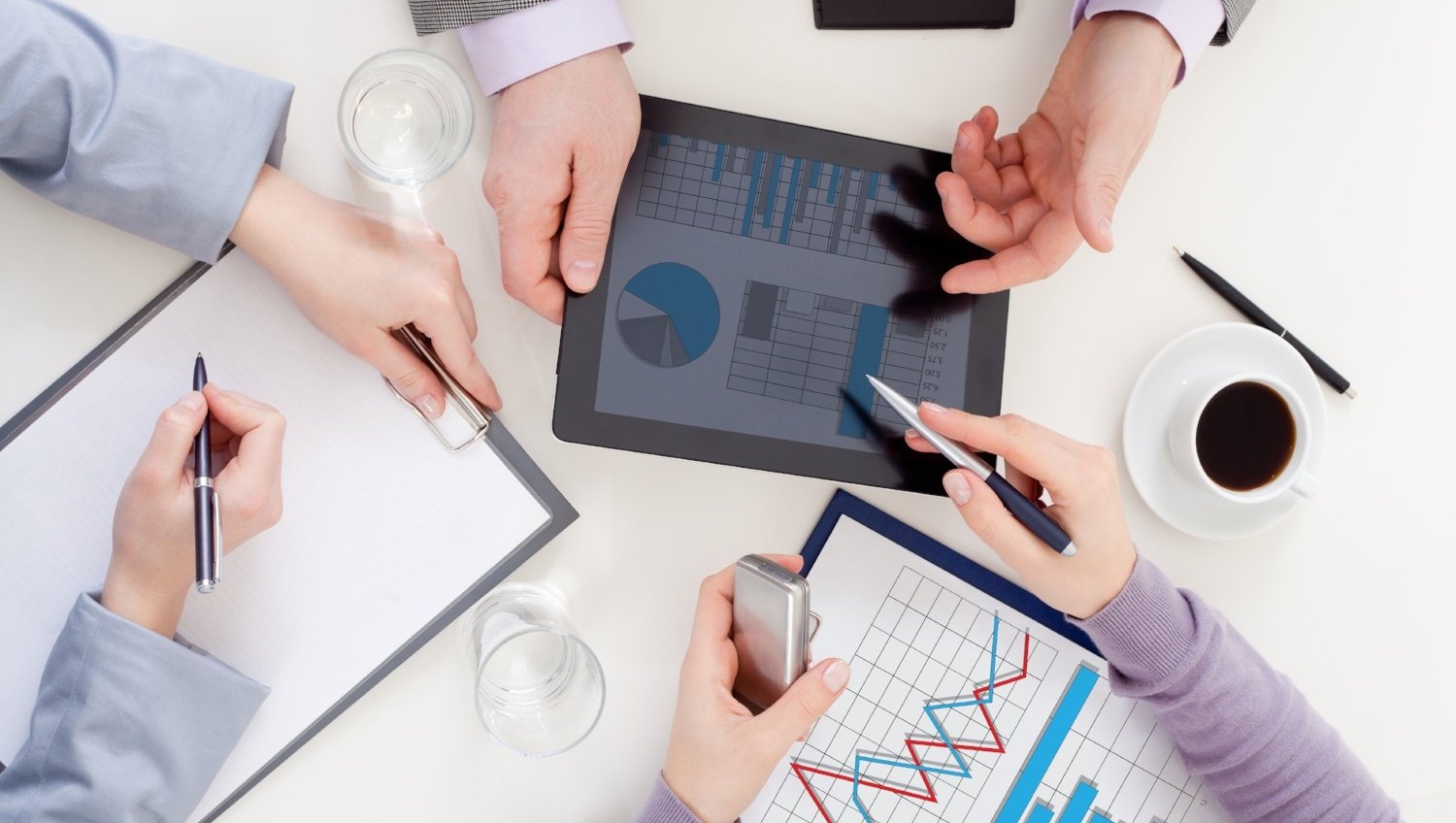 Whether you're a small business or a mid-size enterprise, a $100 million company or a multinational, there's always a better way to do things.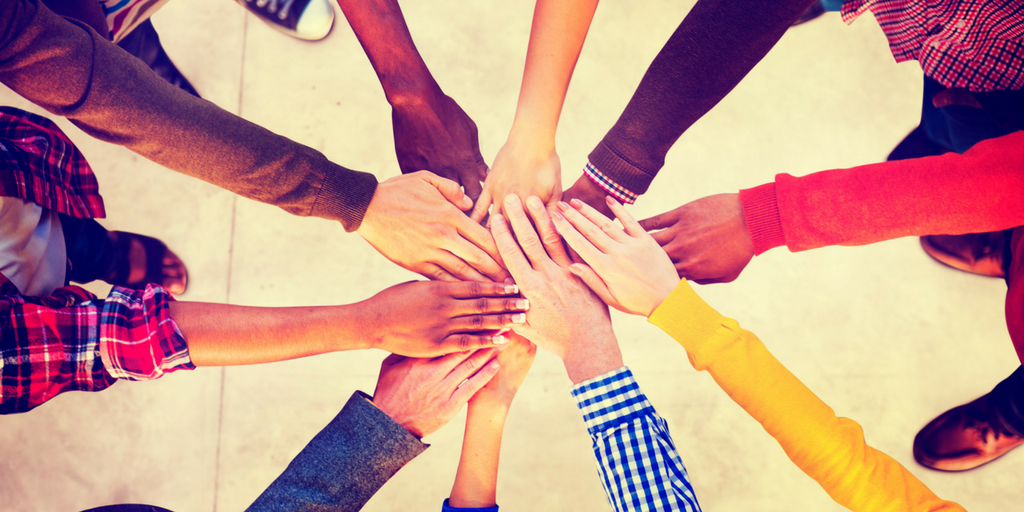 Improving your company's work experience by optimizing efficiency and alleviating stresses related to day-to-day operations is what Kintone does -- but our vision, we realized, is much broader than th...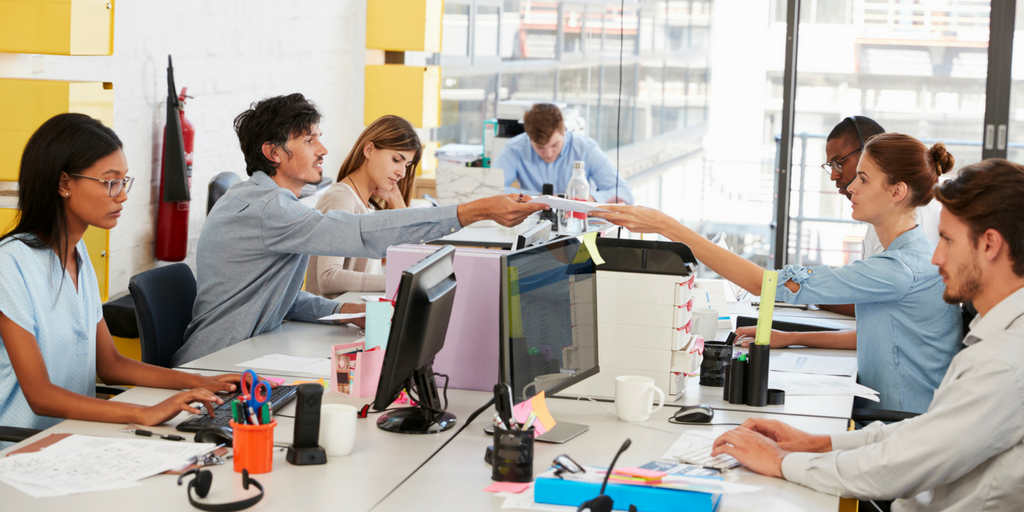 Our CEO Dave Landa spoke at the Gartner Applications Strategies and Solutions Summit, busting myths about millennials, digital transformation and low code platforms.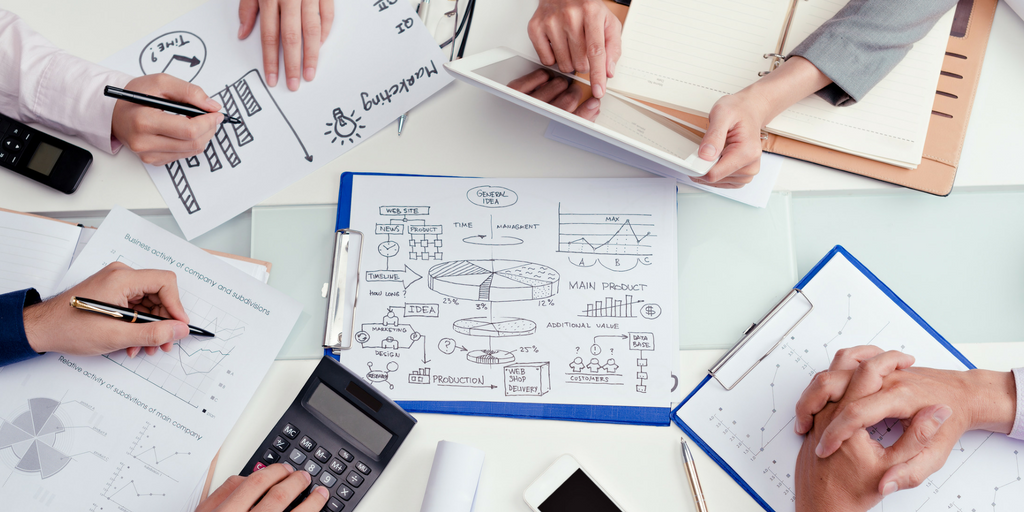 As a business leader, how many times do you find yourself wondering this: "If we could get smaller tasks done, we could focus on bigger issues," or "If only my team could find the info they need insta...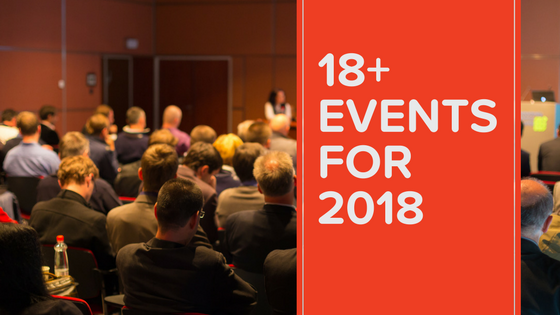 Here at Kintone, we aren't your typical tech company, so we've compiled a list of 18+ not-so-typical events, outside of google.io or SXSW or Dreamforce or OpenWorld (well you get the picture) to help ...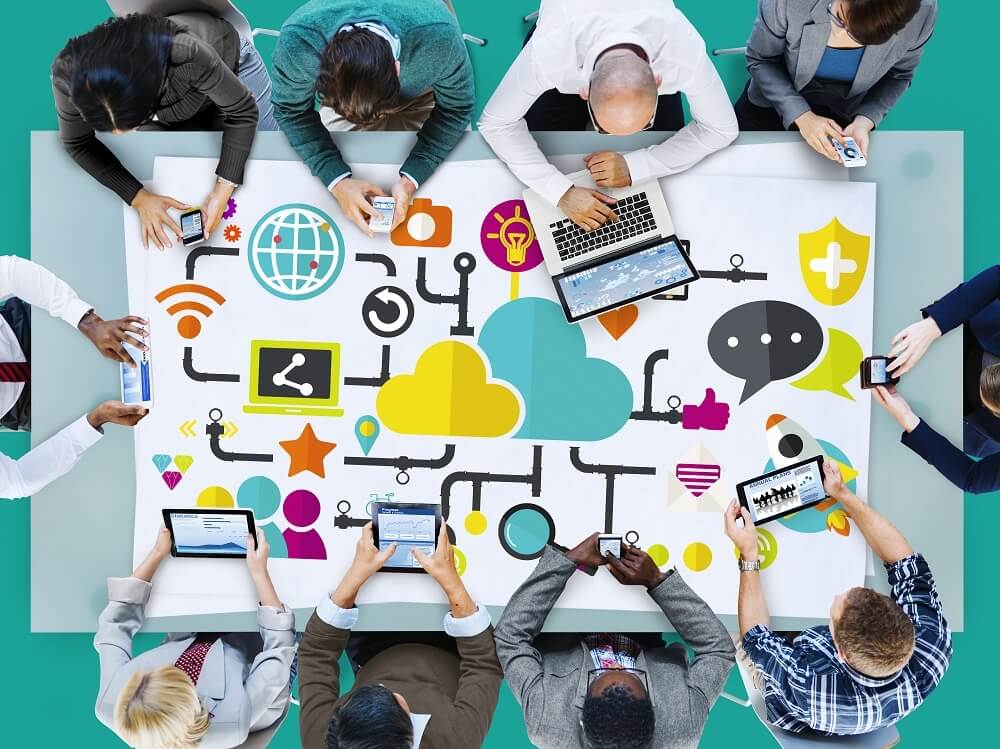 The rapid proliferation of enterprise cloud computing is empowering lines of businesses to produce their best work with lightning speed access to data, analytics, information and processes from deskto...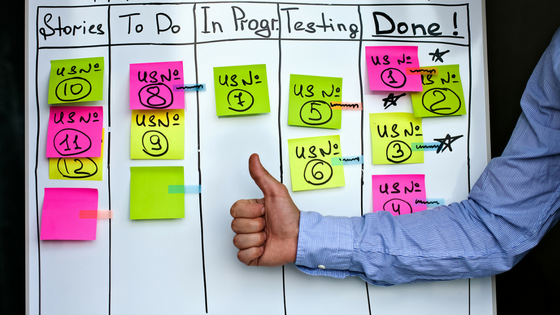 What do Starbucks, Toyota, Nestle, and Gujarat Government all have in common?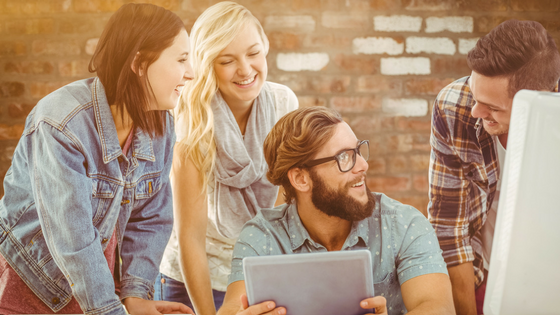 In today's digitally driven economy, IT has become the lifeblood of enterprises. At the same time, it requires many people across organizations to be able to design and build applications that help mo...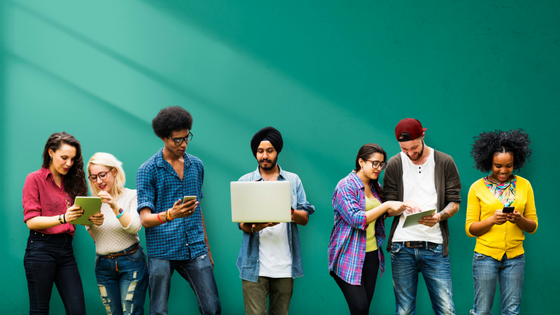 No-code/low-code solutions enable line of business managers to handle technology needs to automate workflows, develop shared document repositories, construct reporting dashboards and process data with...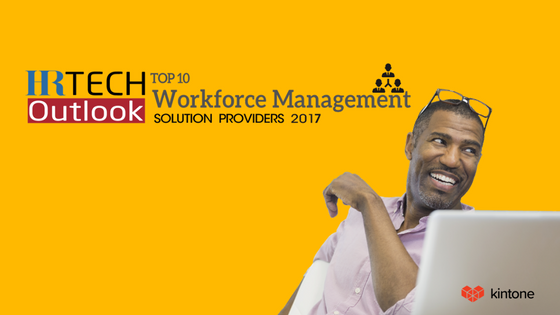 If you're a Human Resources manager or director leading a team while juggling recruitment, employee engagement and workforce operations, you need a custom workforce solution that helps you work smarte...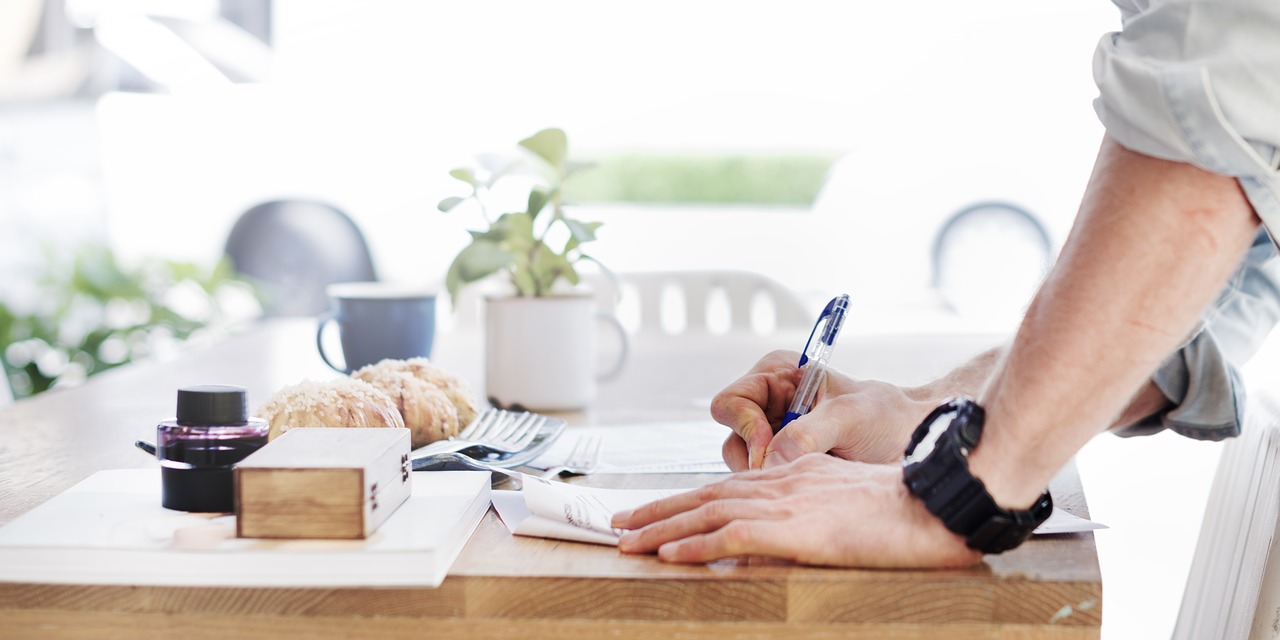 We all want to find ways to get more from the time we have. It can often seem like there is never enough time in a day to do what needs to be done. In this post, we are going to look at some of the to...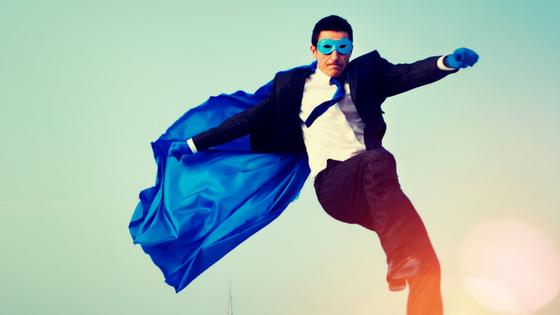 Business transformation can feel like a busy standing-room-only subway train.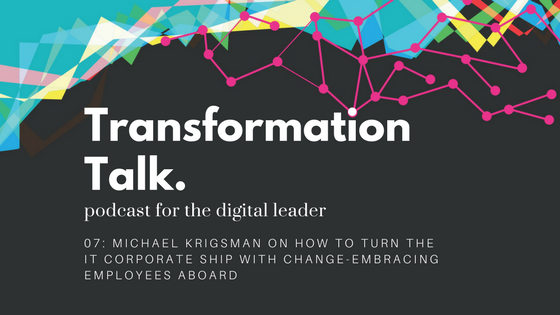 This week, we're speaking to Michael Krigsman, internationally-recognized business analyst, keynote speaker and host of CXOTalk.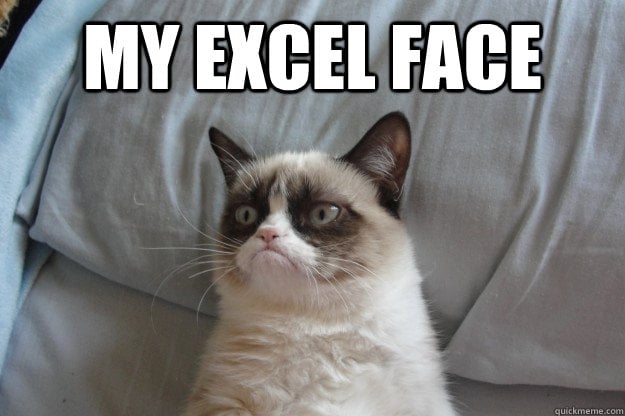 A 2008 study shows that close to 90 percent of spreadsheets contain errors -- an alarming statistic considering data is at the core of most businesses.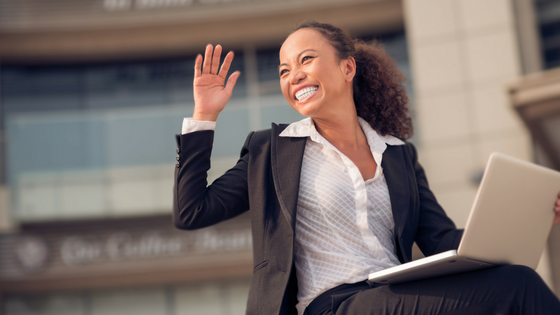 Enterprise managers dealing with an endless stream of tasks, reporting and business processes are no stranger to the sentiment of 'I need it yesterday!'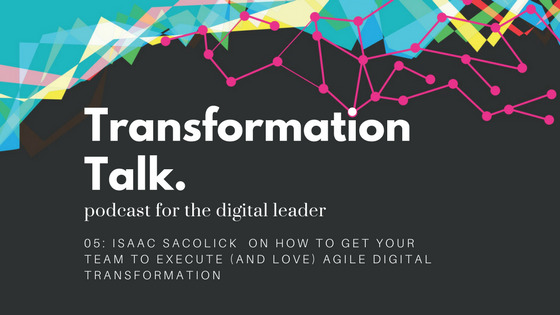 This week we're speaking to Isaac Sacolick, CIO Digital Transformation consultant and writer.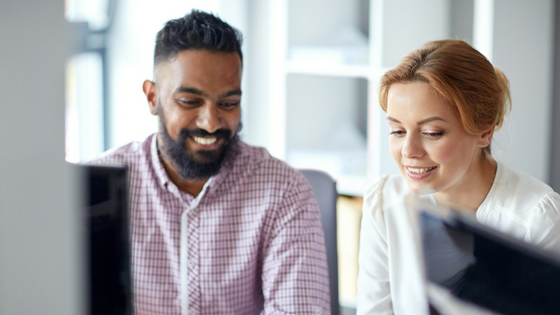 What if everyone who worked for you treated their job like they owned the company?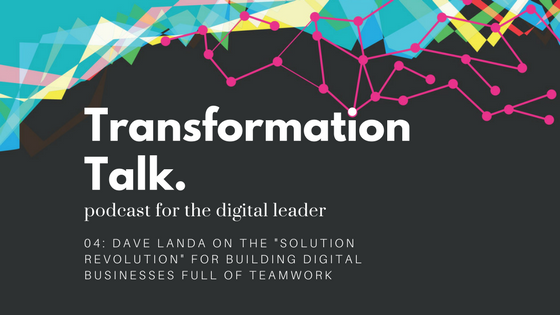 This week, we're speaking to Dave Landa, CEO of Kintone and champion of cloud computing and digital transformation.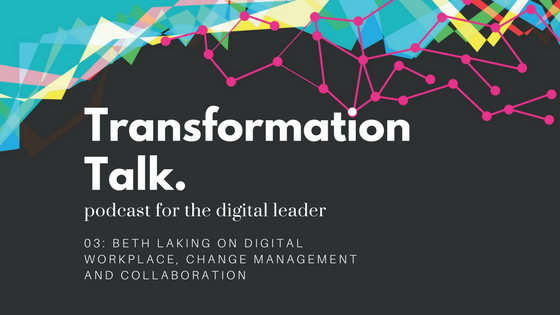 This week we're speaking with Beth Laking, an expert on the digital workplace, including change management and collaboration.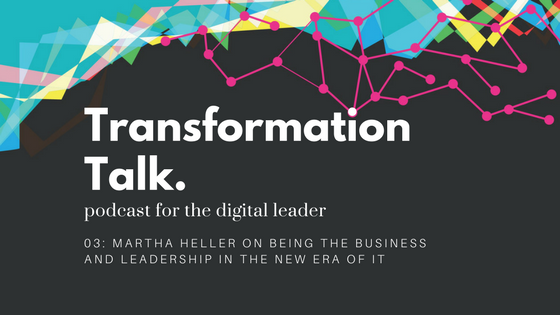 For this week's Transformation Talk, we're speaking to Martha Heller, one of the most widely-followed voices on the role of a Chief Information Officer.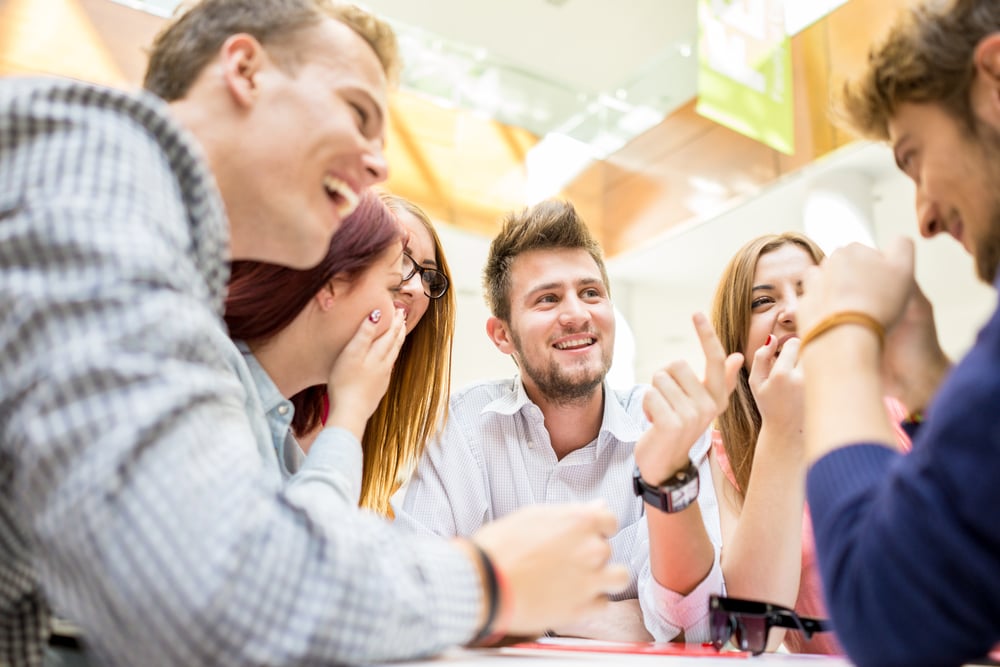 Why does your company exist? How will it improve the world? And what is your role in making those improvements happen? Each of these questions relate to company purpose.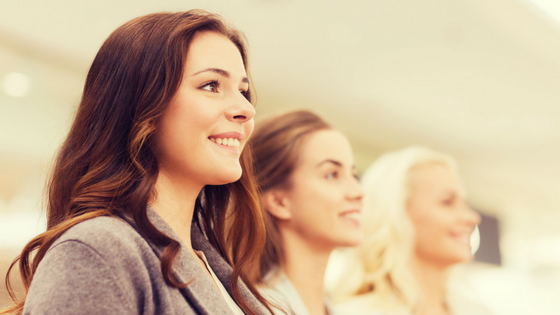 For female job seekers, the option of flex work is their number two consideration when choosing a job or employer, according to a FairyGodBoss survey.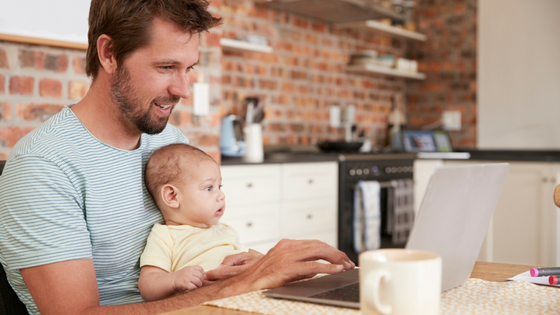 In a global marketplace, a company's corporate social responsibility (CSR) is as tied to its brand as the 'secret sauce' of its ingredients. We look at CSR as a bonus – something we can feel good abou...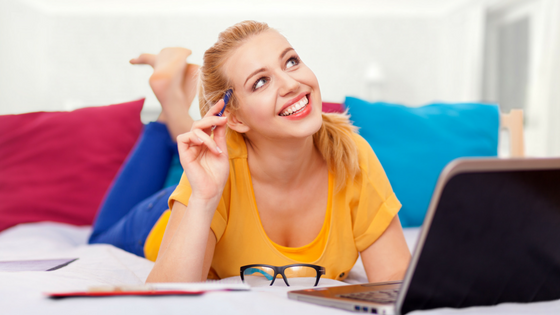 Forty-three percent of Americans worked partially or fully remote in 2016 and that percentage is projected to rise as a flexible work style has become the most desired extra benefit employees seek.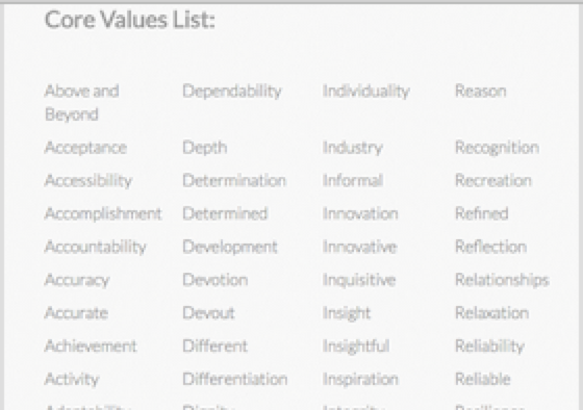 If you look at Glassdoor, a site where employees rate their company, culture comes up a lot.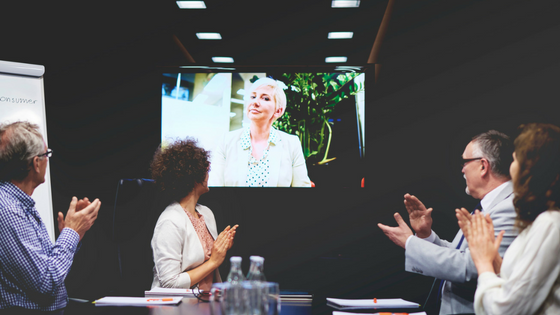 By 2020 1 of 3 workers will be remote employees. The trend is "one of the biggest drivers of transformation of business models," according to the World Economic Forum.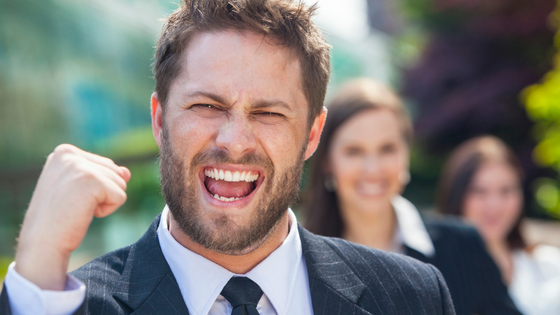 Companies and enterprises face a key shortage of information system technologists. This IT skills gap increases the career value and organizational impact of business-focused employees who implement r...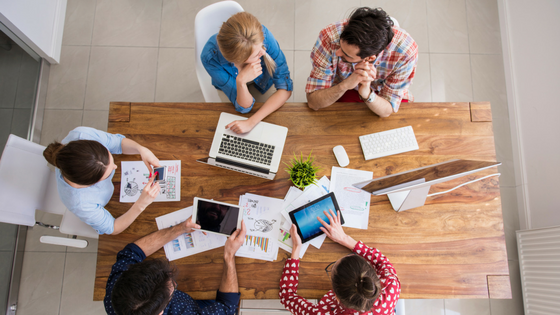 The revolution is here: companies are making the move to digital workplaces. The challenge, for those just beginning to those at the forefront, is to make the shift seamlessly & profitably.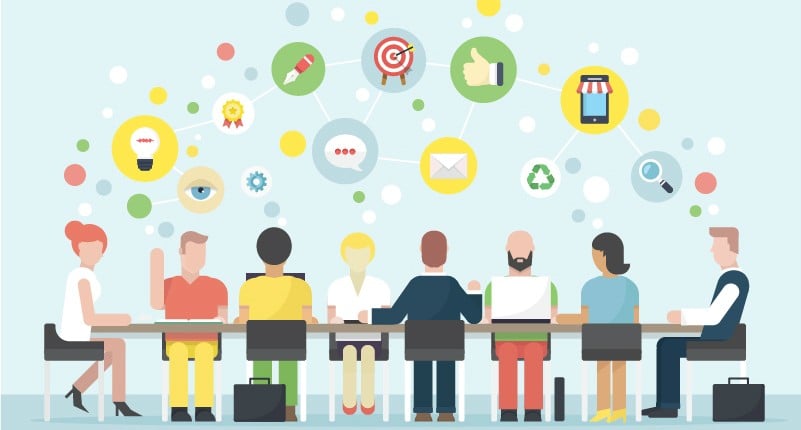 Change is happening every day, if not every moment, at your organization. New projects are constantly in motion to increase profits and improve your competitive advantage.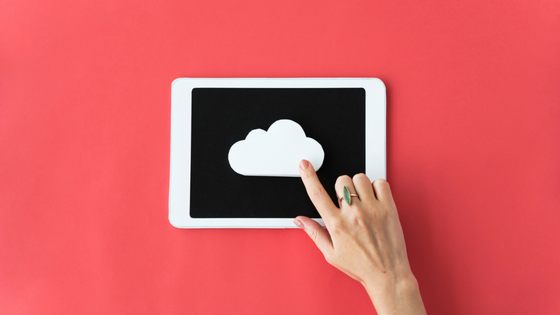 Digital disruption is big and will not be denied. Organizations of all sizes are being forced to adopt a digital strategy that is nimble and agile or risk being left behind as a relic.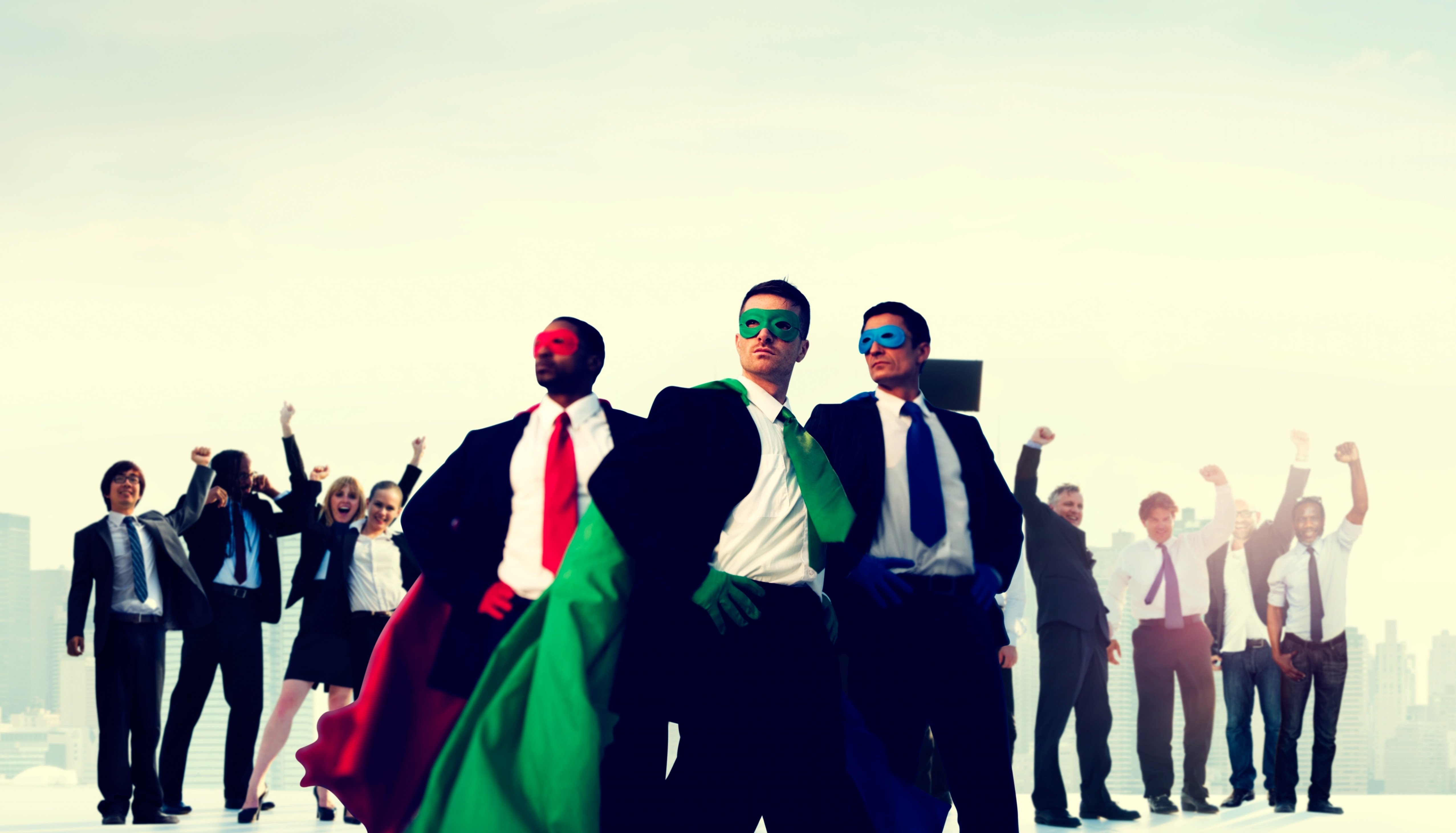 Rapid changes in IT are being driven by customer focus, the consumerization of applications, technology budgets moving to lines of business and the rise of citizen developers -- a new kind of problem-...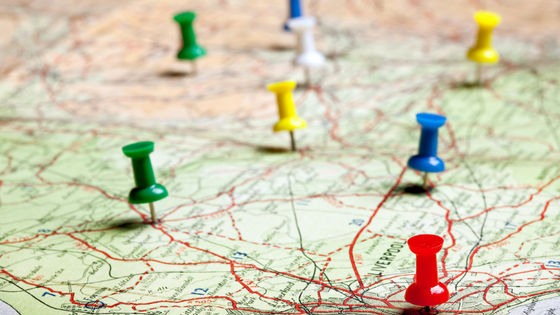 You most likely wouldn't begin a road trip without first identifying where you want to go, mapping out your route and making a budget. The same logic applies when you're planning a project.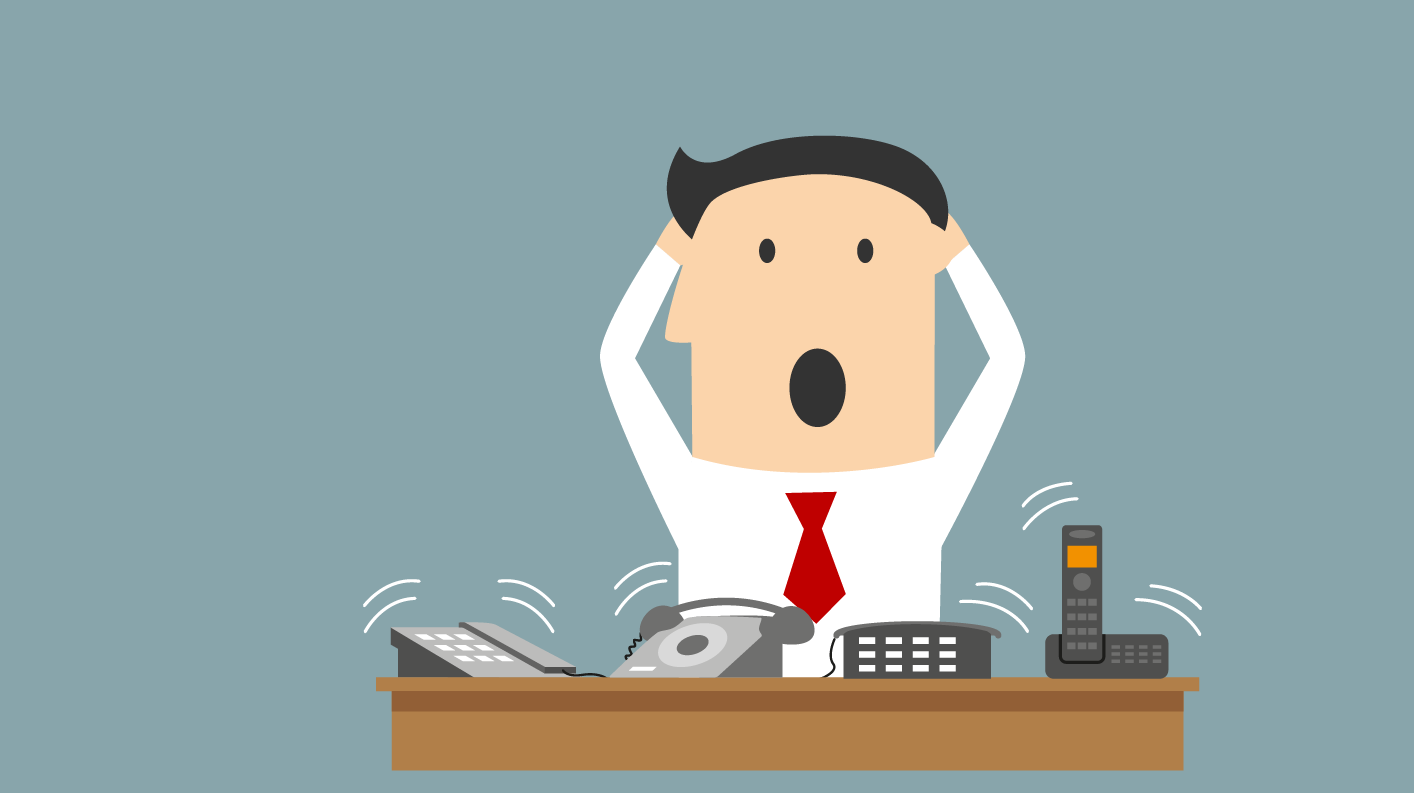 While a vast majority of global companies are prioritizing digital transformation in the next year, few have the right resources to get the job done according to several recent studies.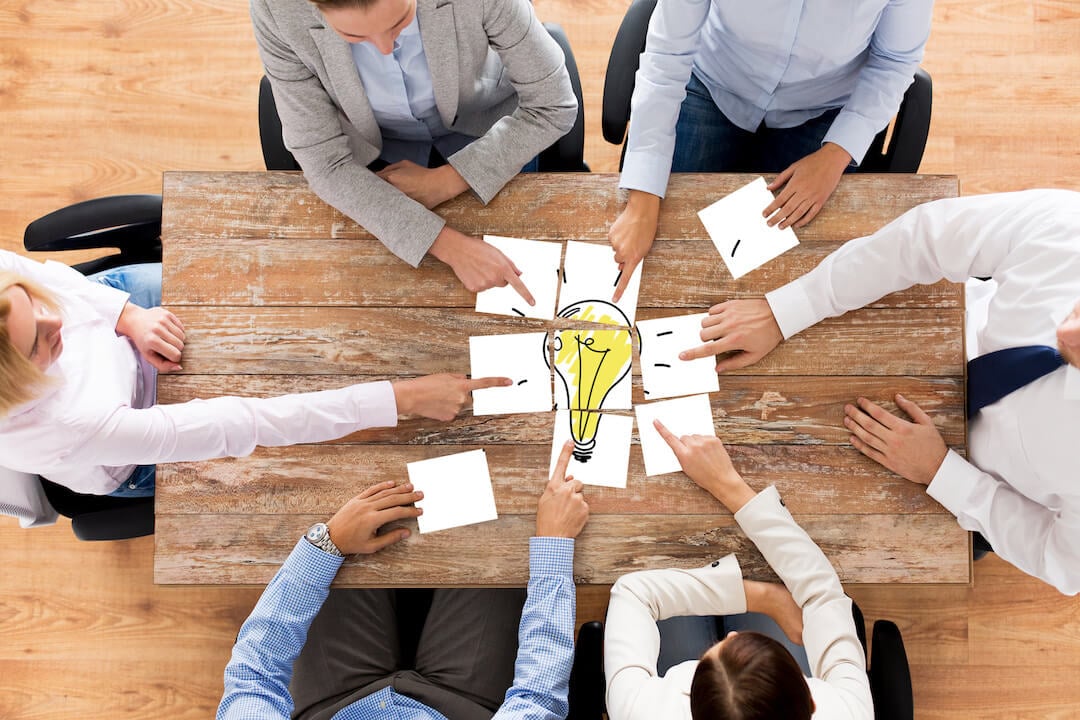 Big ideas change the world. Someone imagines something that didn't exist before the moment they imagined it. It might not even have a name yet.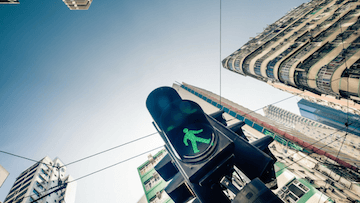 Adopting a bottom-up 'service orientation' perspective can make things easier for business process reengineers, developers and users.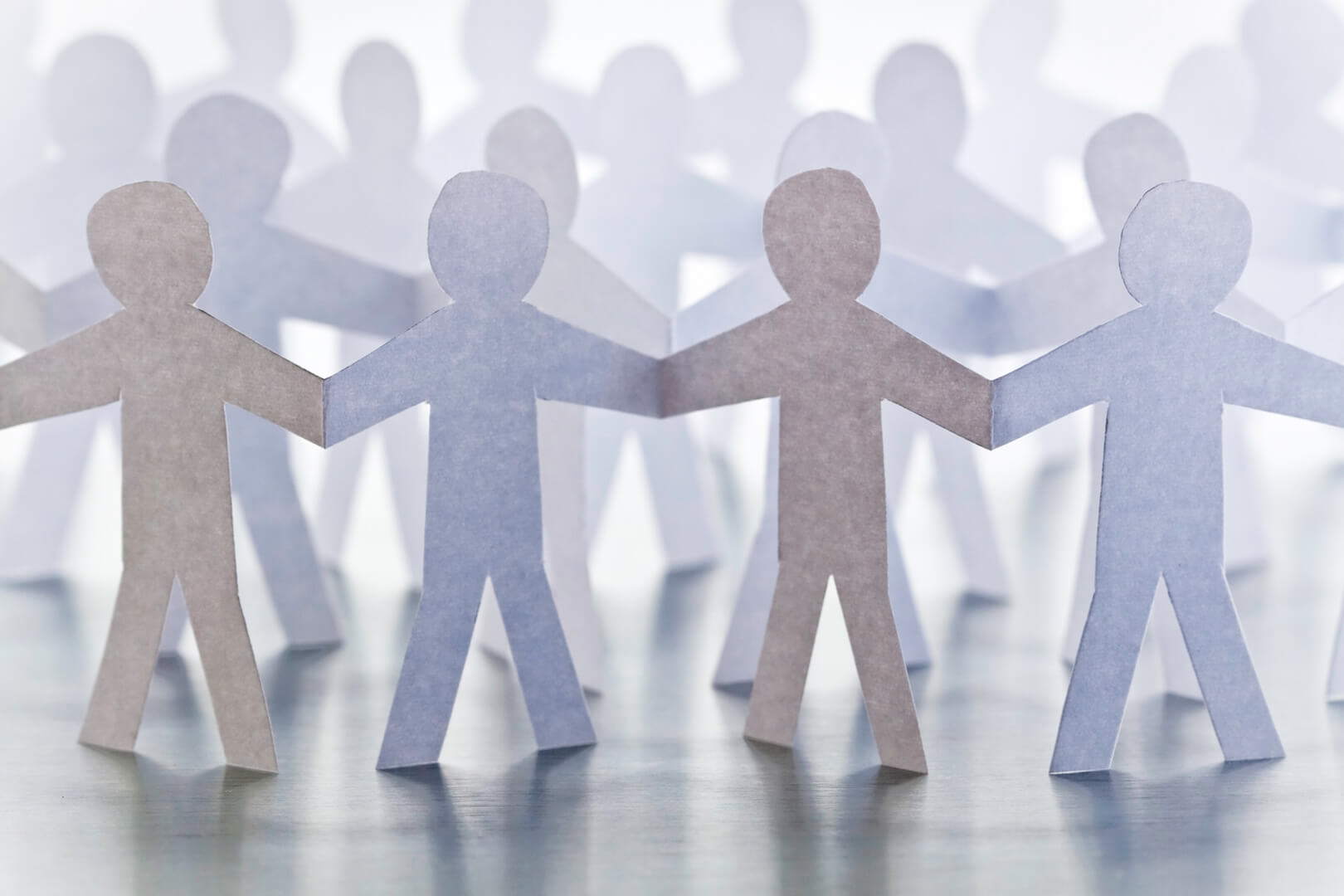 Is it true that a successful company has to make a profit? Before you answer, I invite you to think about this question: What is a company's purpose in the world?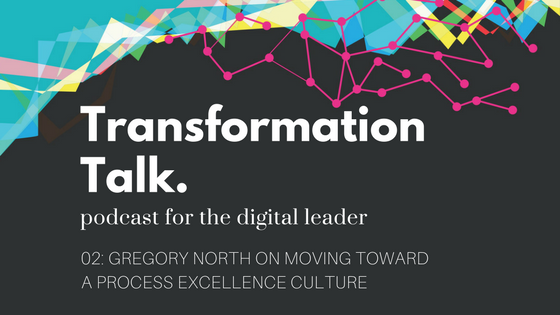 2017 is proving to be a make or break year for IT and operations leaders involved in digital business transformation.
This week's Transformation Talk features Chuck Blakeman, a successful entrepreneur, an internationally acclaimed speaker, weekly Inc. Magazine contributor, best-selling author and a world-renowned b...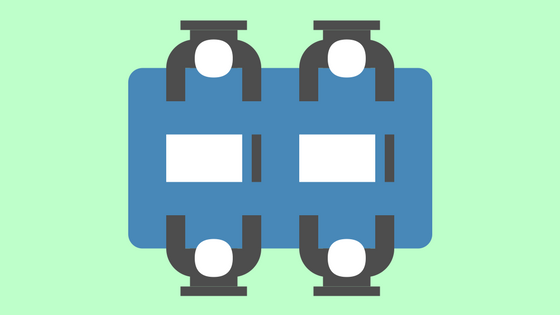 Prior to 2000, company cultures weren't explored and appreciated as a core asset. Sure, they existed, but their study and development was not considered important in meeting a company's goals. The con...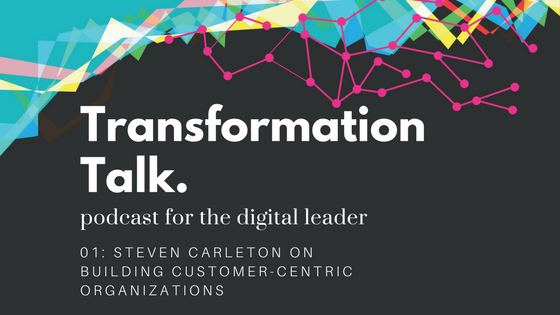 After a great first round of interviews with transformation leaders from Fortune 500 and SMB companies excelling in operations, change management and digital strategy, we're back for more with a podca...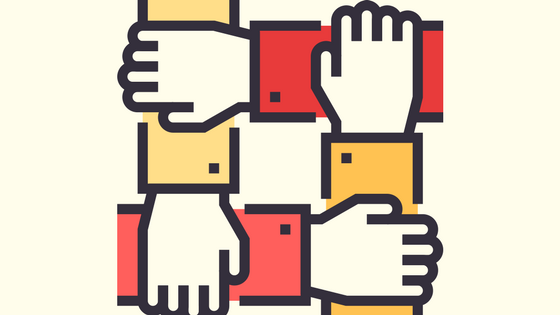 Individual employee performance isn't where to look today to improve productivity and innovation. In our increasingly global world, teams are where things happen.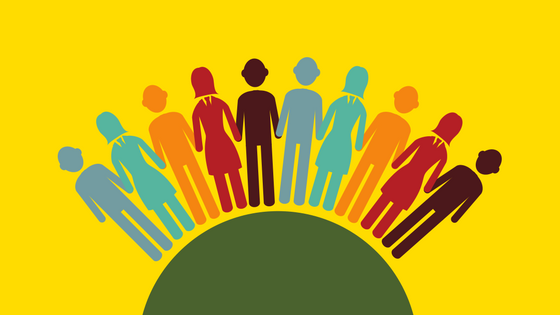 Your brand identity may be the most valuable asset your company owns, and with it, the culture that supports everything you do and represent.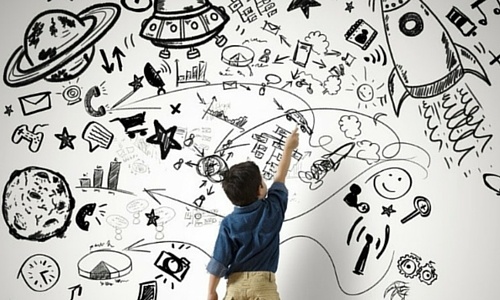 As a sales engineer at Kintone, not only do I use our internal applications on the Kintone platform, but I also build out prototypes for our prospective clients. This means, I get a first-hand look ...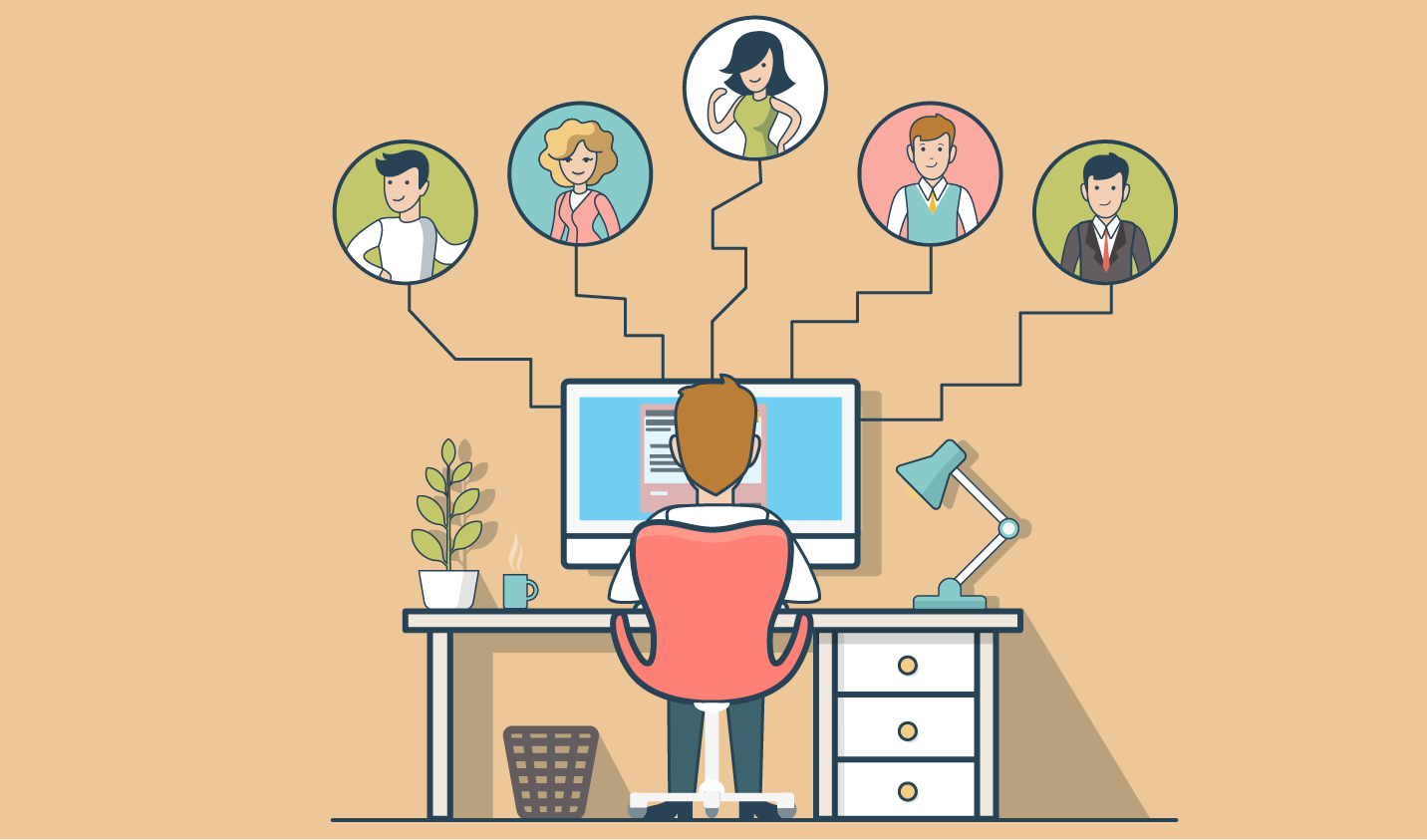 Your innovative company is considering flexible work shifts, or you've been juggling them for years.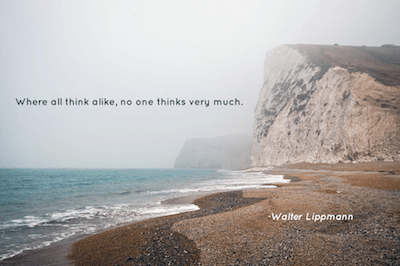 Conflict and collaboration seem to be in direct opposition to one another, but a closer examination of these two concepts reveals how essential conflict is to have truly effective and meaningful colla...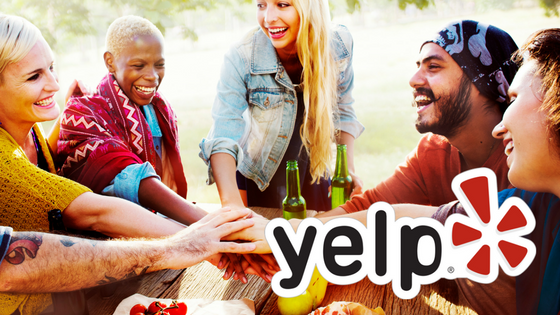 With fully stocked kitchens, Friday beer keg parties and one on ones over high quality coffee, it's no surprise Yelp employees love their jobs. But providing more than just fun perks is what keeps Yel...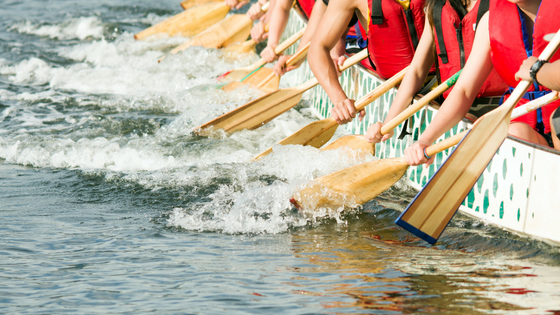 Some of the most successful CEOs, leaders, politicians and authors have written about the evocative power and need for change to realize larger goals.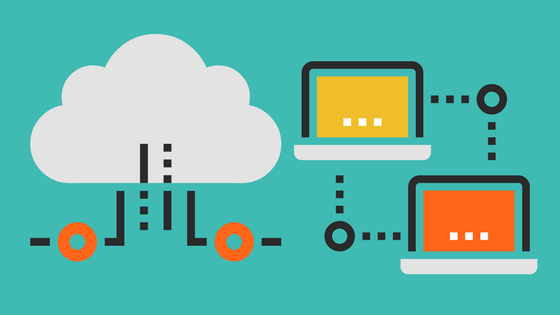 Take a tour of the most powerful features that every business database needs.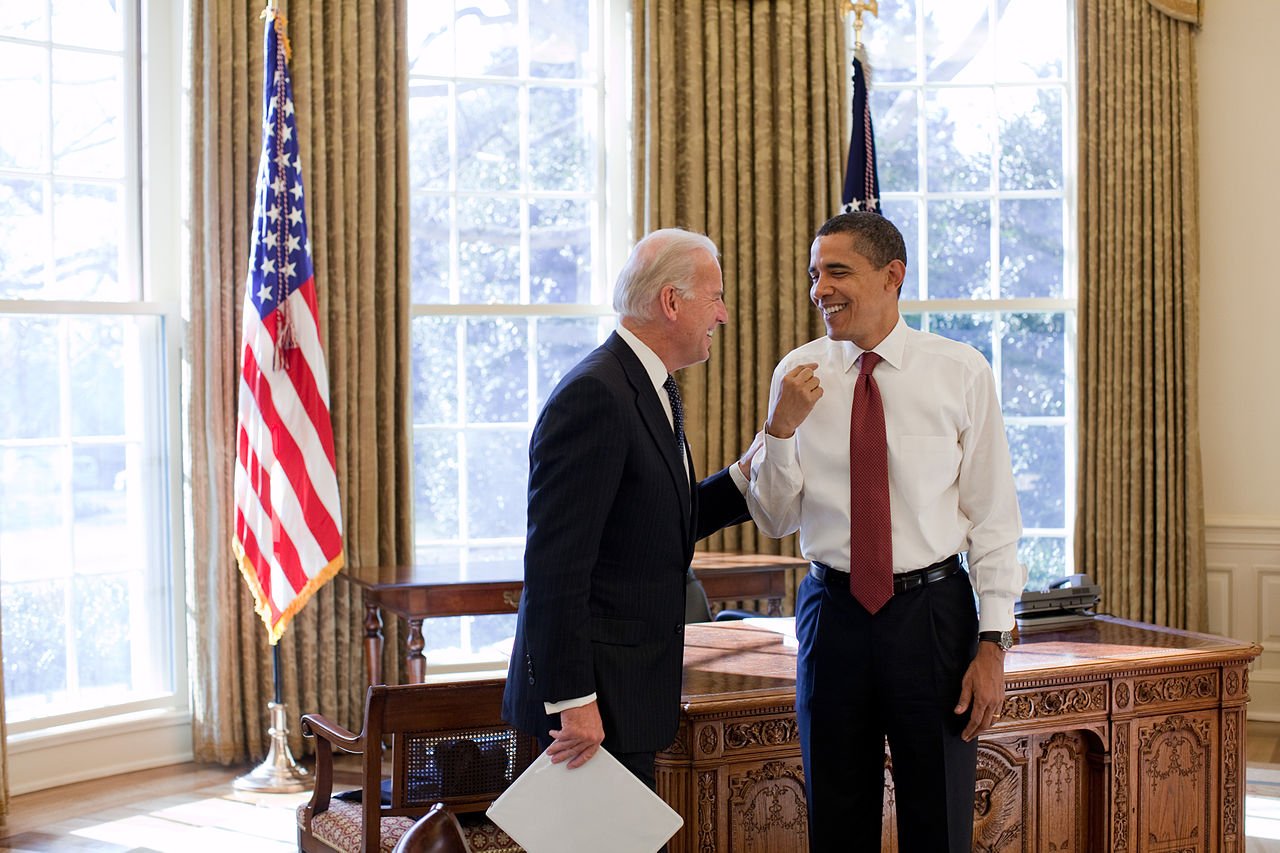 As we reach President Obama and Vice President Biden's last day in office, it seems fitting to reflect on teamwork in the context of their time in office.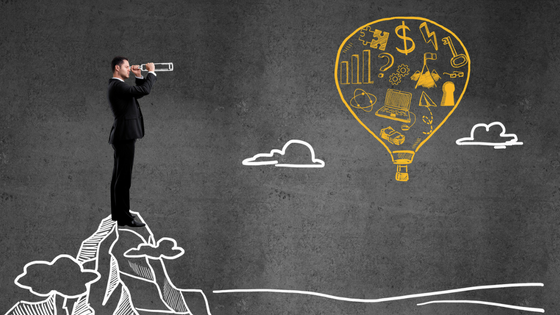 Company managers have key leadership responsibilities that include increasing employee productivity, improving process efficiency and allocating budgets to achieve optimal business outcomes.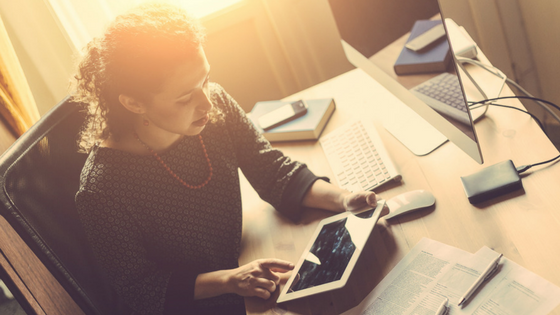 Business process automation, workflow management and cutting-edge software technologies.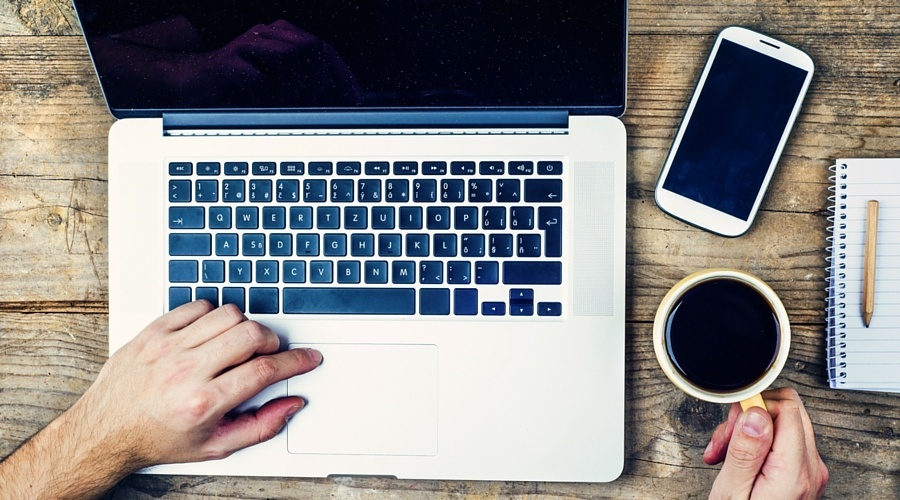 As a superstar manager tasked with bringing greater efficiency to your team, you've identified some of the biggest workflow redundancies and know what needs to be changed.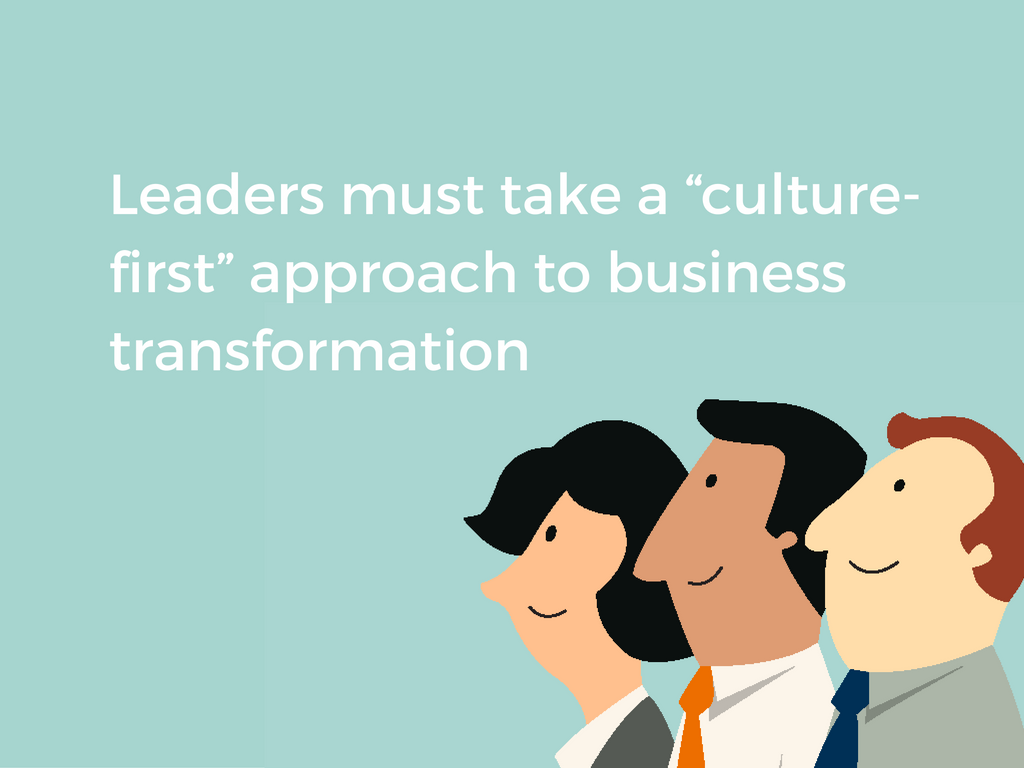 Many companies still using Industrial Age management practices struggle with digital transformation. Steep hierarchies, environments of excessive rules and distrust, and a reinforced command-and-contr...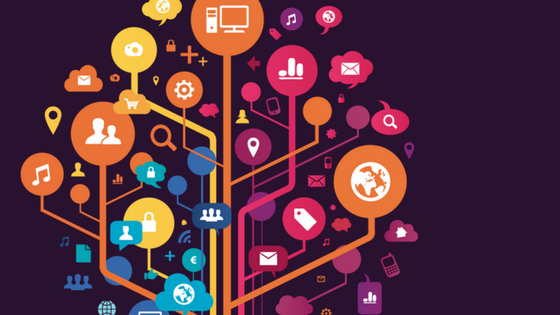 IT teams are faced with a new surge of disruptive technology as an evolving, more advanced workforce requests more of their attention. To efficiently manage demands coming from multiple directions whi...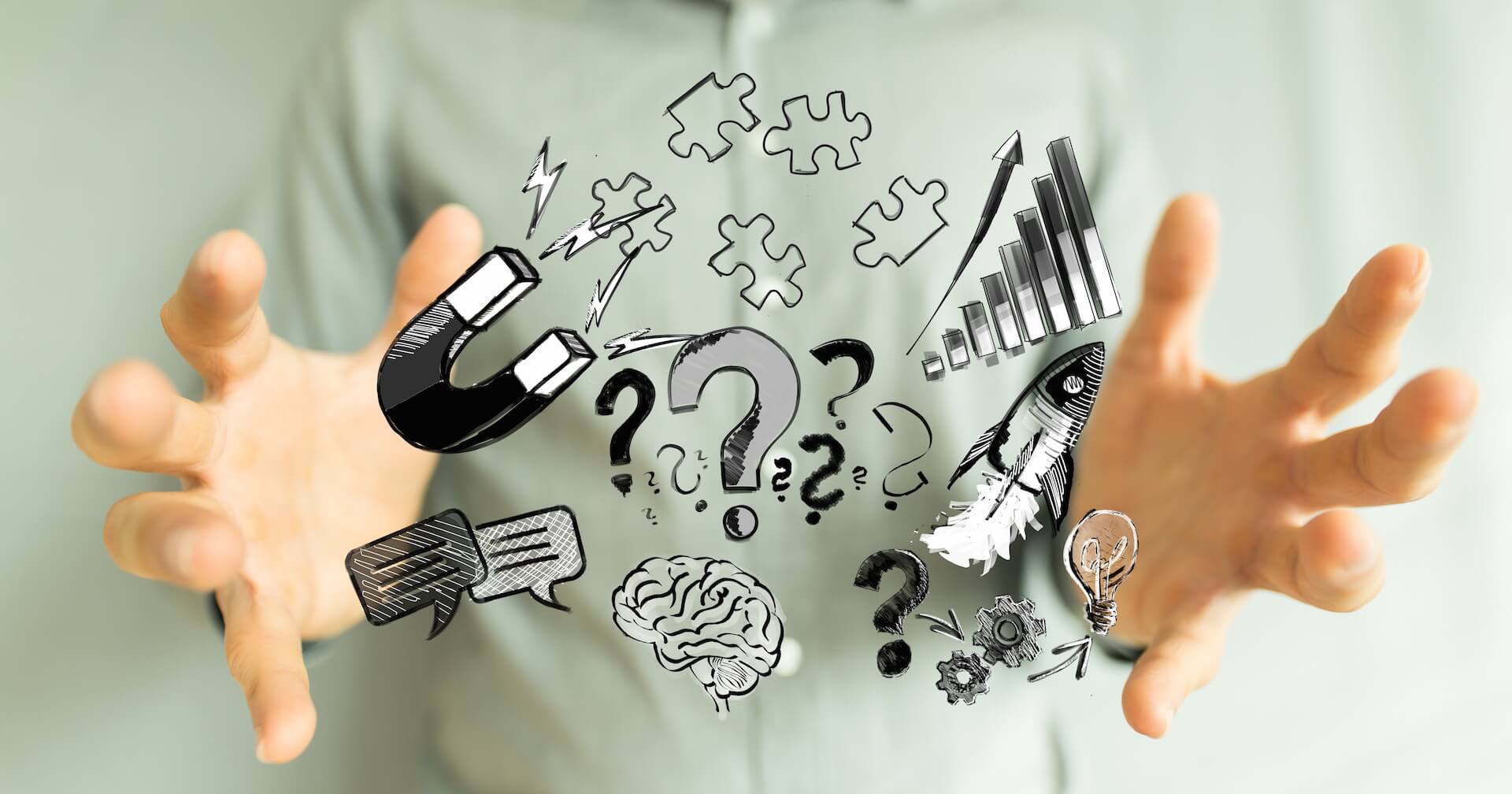 In our fast pace world today, flight delays and cancellations can cost an economy billions of dollars. With over 40,000 employees serving more than 52 million passengers a year, companies like Japan ...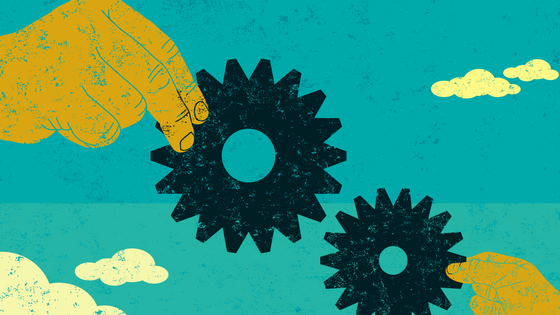 Collaboration is the name of the game as far as enterprises are concerned.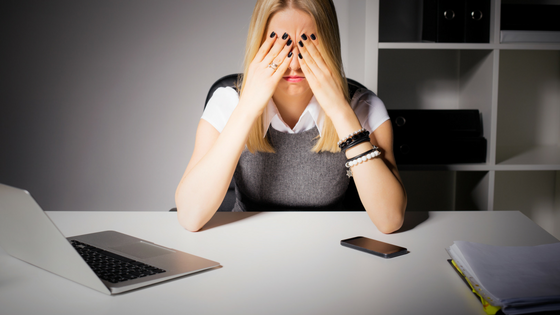 It's almost difficult to imagine a world without email, one of the most ubiquitous business tools for communicating between partners, clients and executives.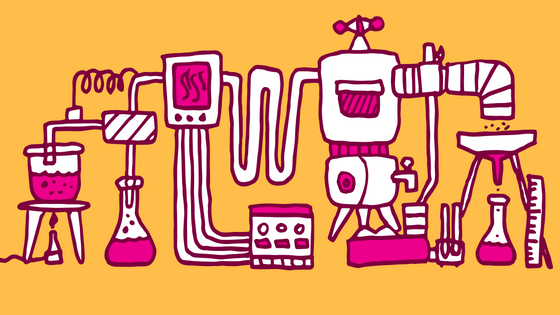 Creating good workflows, a process that a company uses to get things done, tend to be simple ones that boost productivity.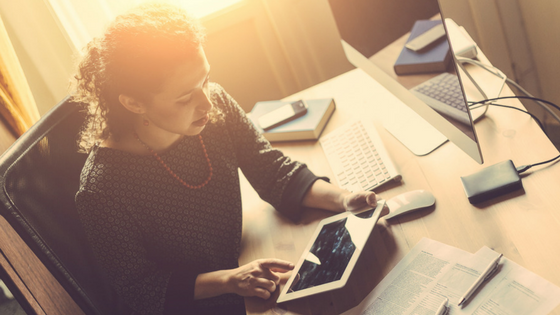 As a sales and business development representative here at Kintone, I talk to customers and prospects all day about the struggles they are trying to overcome in their organizations. I hear all kinds o...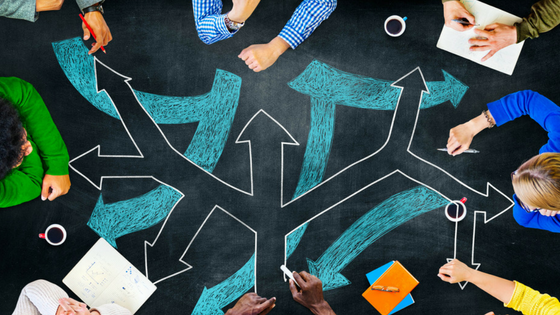 As a company's business changes and grows, processes that worked years ago could now be a stumbling block to growth.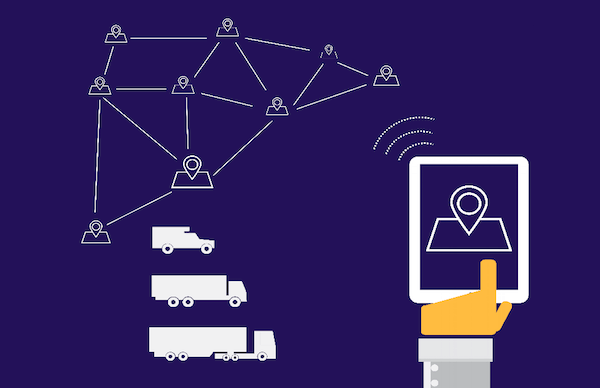 Online shopping, connected consumers and worldwide shipping are dramatically changing how retailers operate.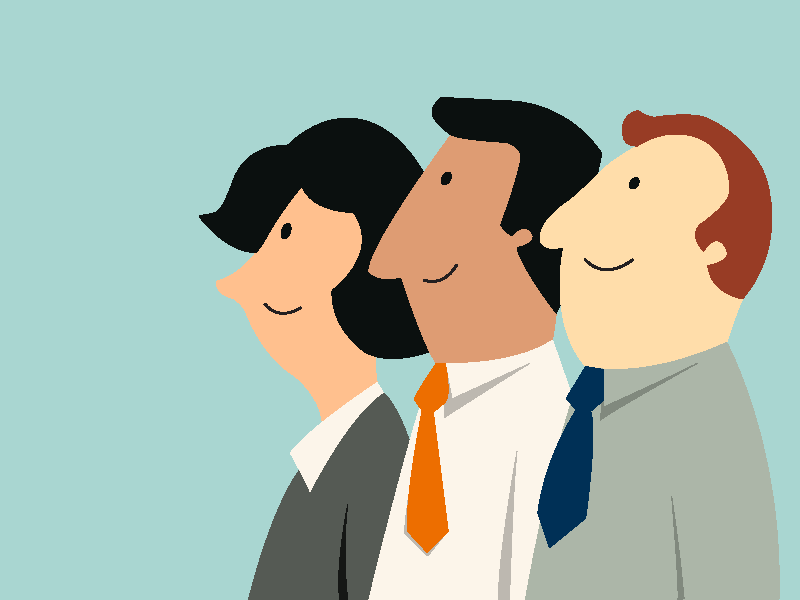 Pepperidge Farm is responsible for producing iconic brands such as Milano cookies and Goldfish crackers, but also a culture of high employee engagement.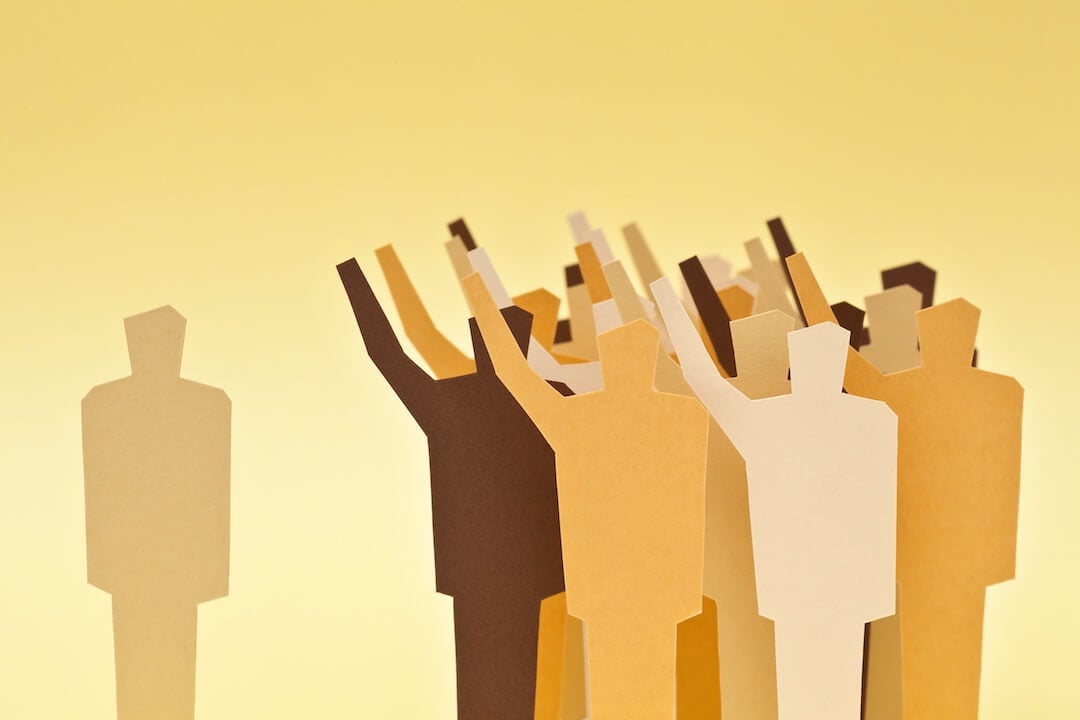 I love how this Cars.com commercial digs at a gigantic flaw in most traditional companies.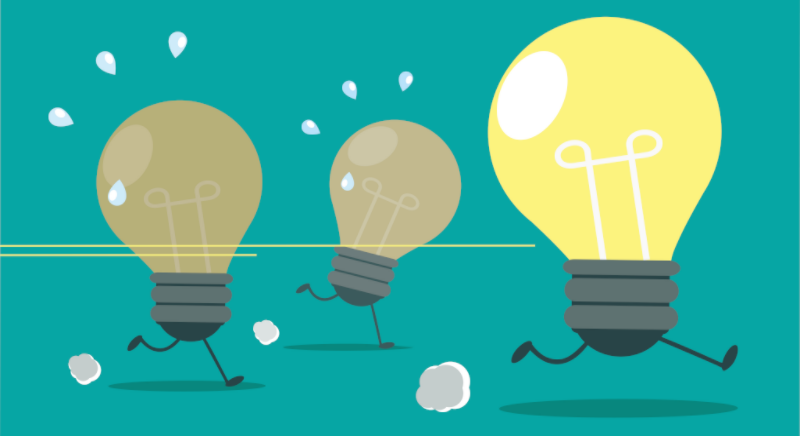 Once seen as a threat by IT, no-code/low-code (NCLC) tools are helping to reduce project backlogs, free up developers to work on other assignments and drive digital transformation.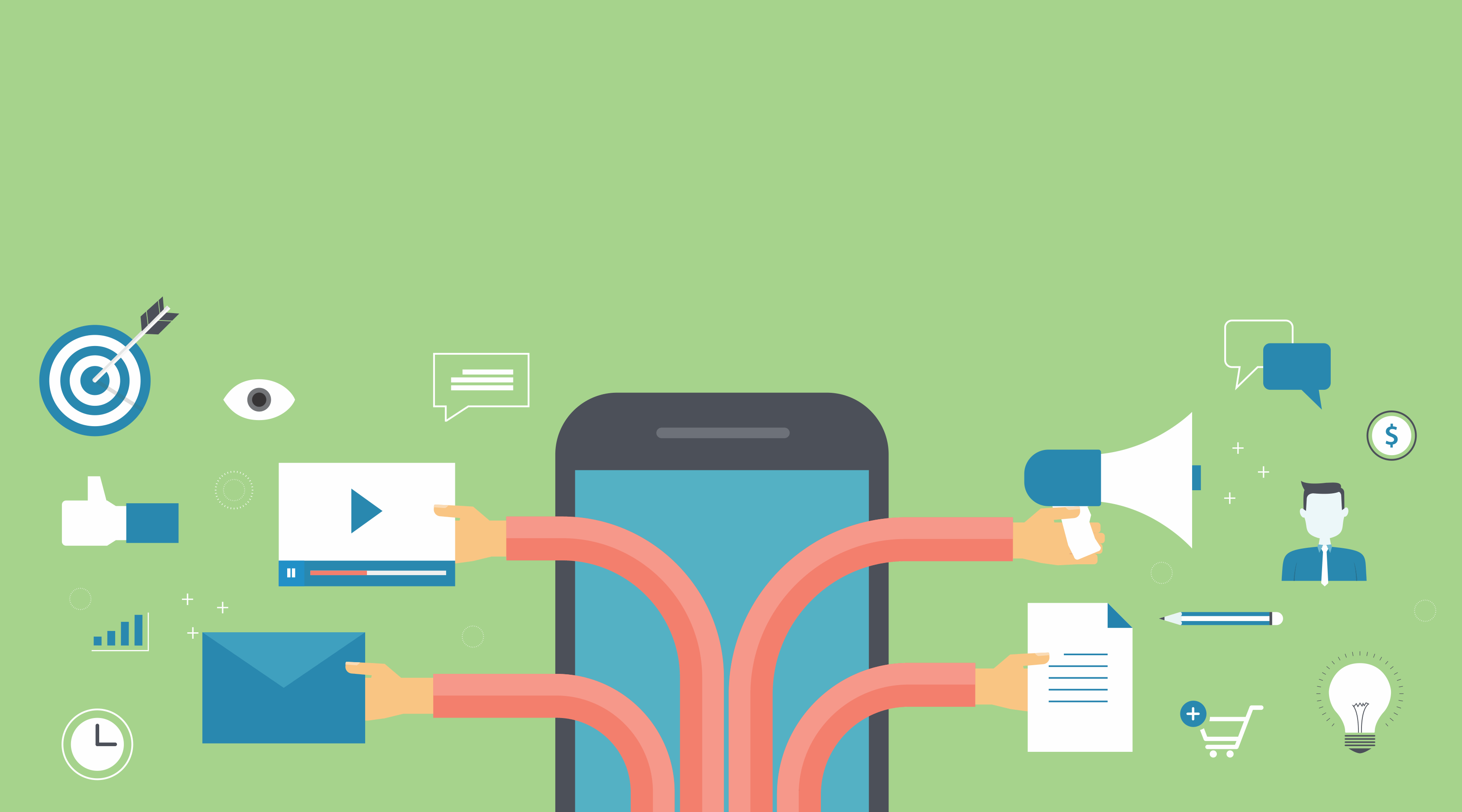 Michael Callahan & Associates, a Virginia-based CPA firm, uses Kintone to run a paperless office and to run all of its key internal and processes.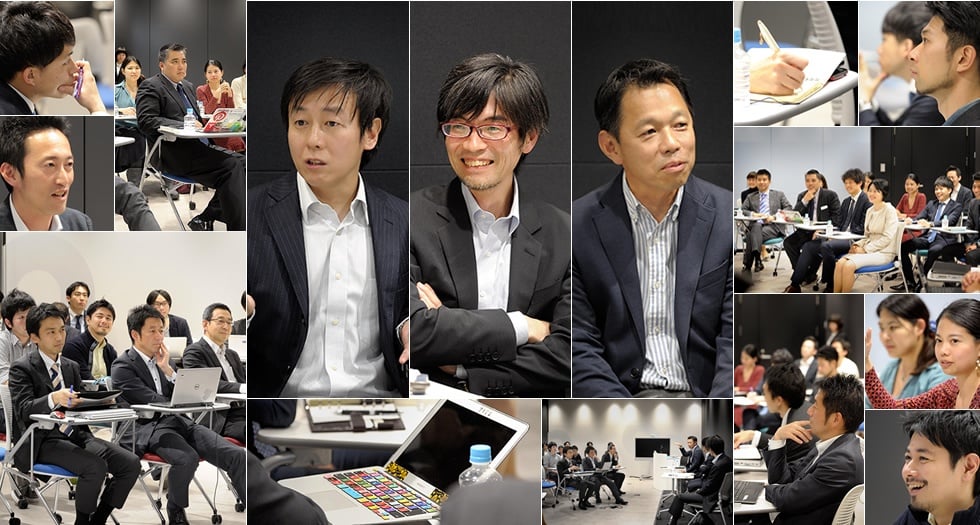 If we want better, smarter, customer-driven companies, we must start by asking ourselves and one another these questions: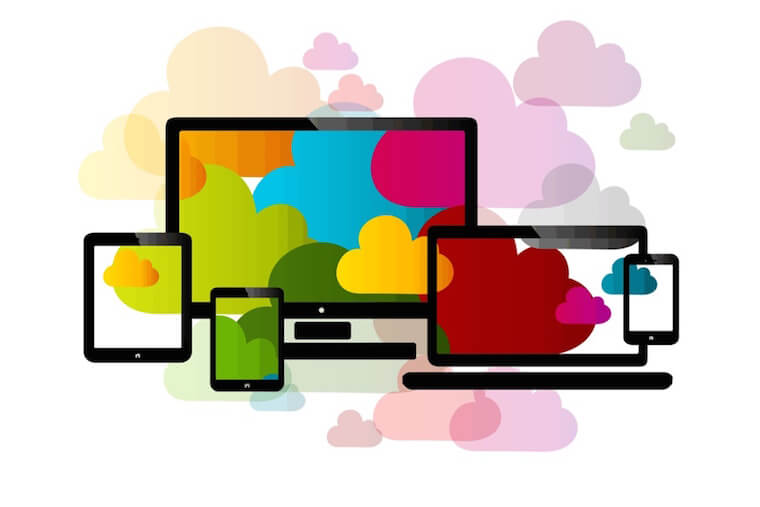 Traditional IT is wading through a massive sea of change as companies fight to stay relevant in an age when digital disruption equates to new, higher expectations from customers.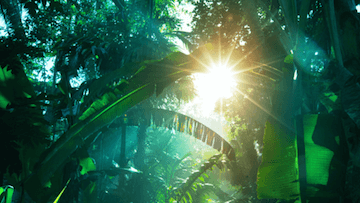 It's not everyday you meet an executive coach who takes his survival lessons from the Amazon jungle and an Afghanistan prison into billion-dollar boardrooms.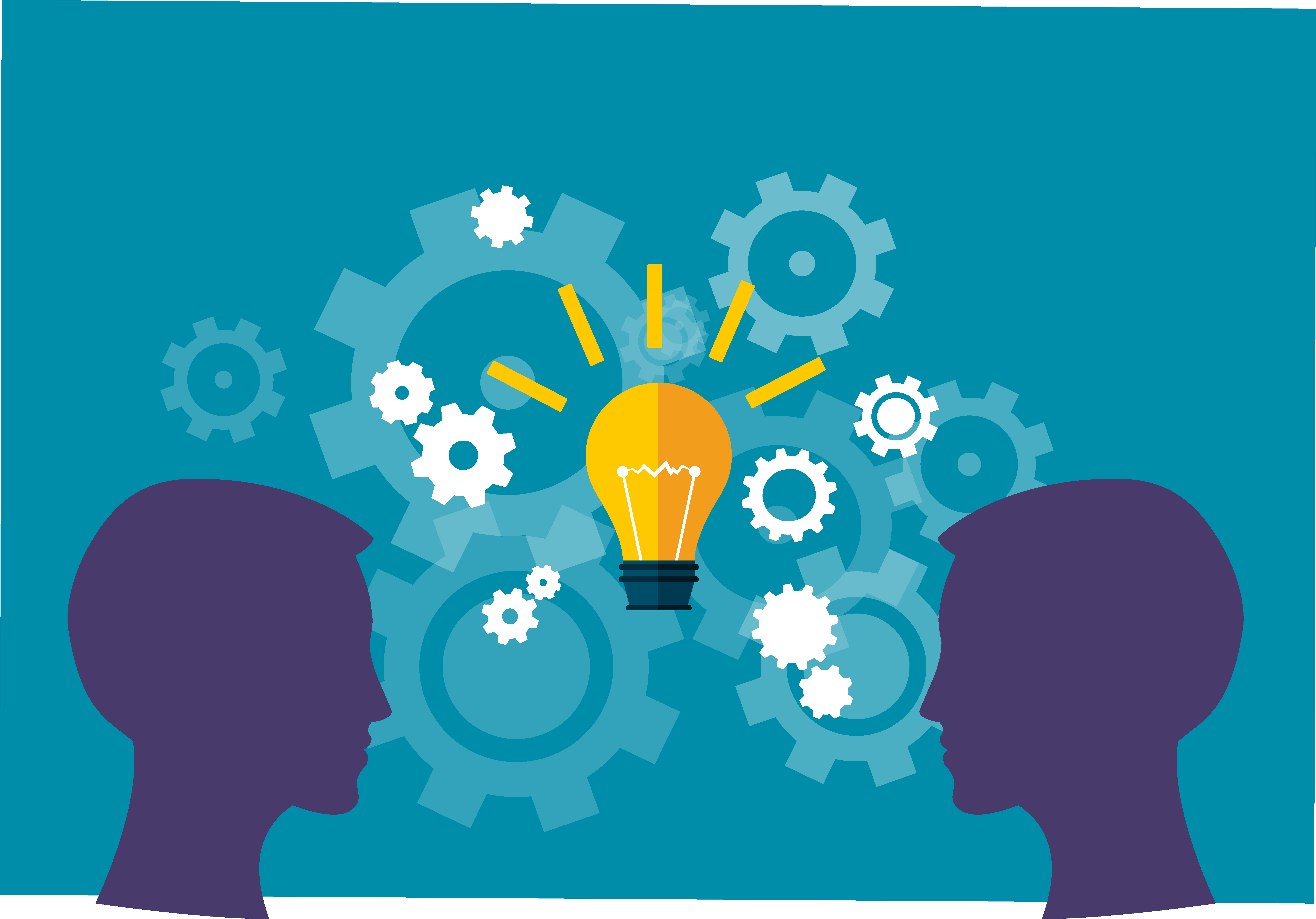 Teamwork is a concept I've been pursuing in my career and what led me to start working as a business engineer at Kintone.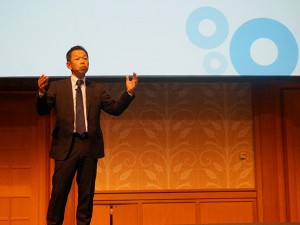 Osamu Yamada is not only the CEO for rapidly growing business application platform Kintone. He's also an internationally recognized expert on progressive company/work culture with insight into how inn...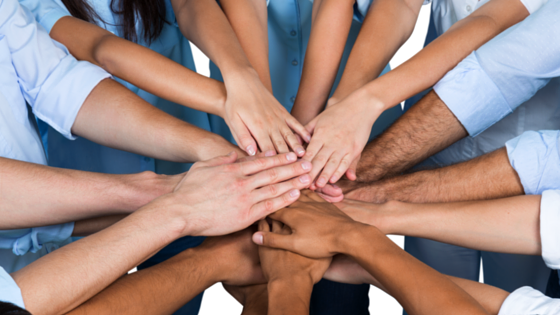 Accountability in the workplace is something that most managers want, but feel powerless in creating.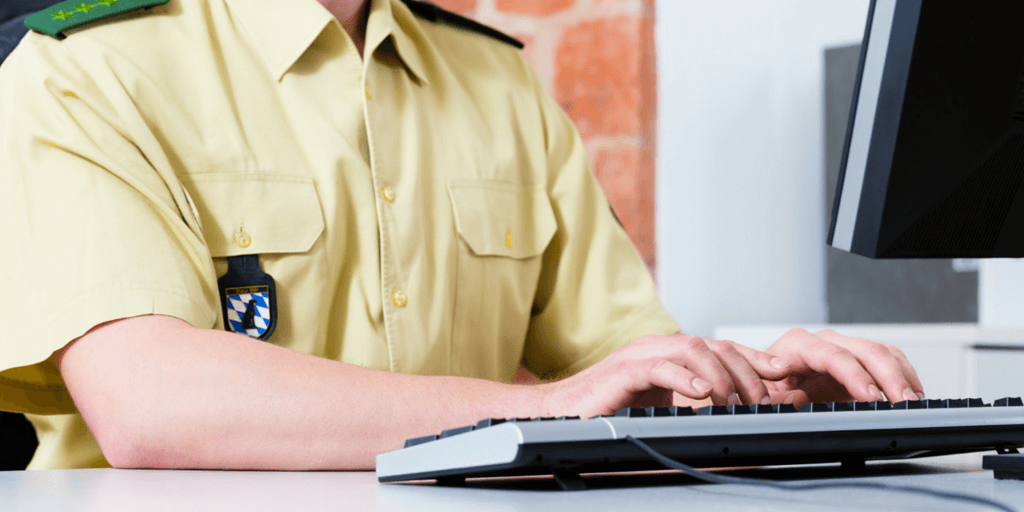 This past month, our IT department implemented a half-dozen new policies for security purposes. For a non-technical line-of-business employee such as myself, I experienced the usual mixture of frustra...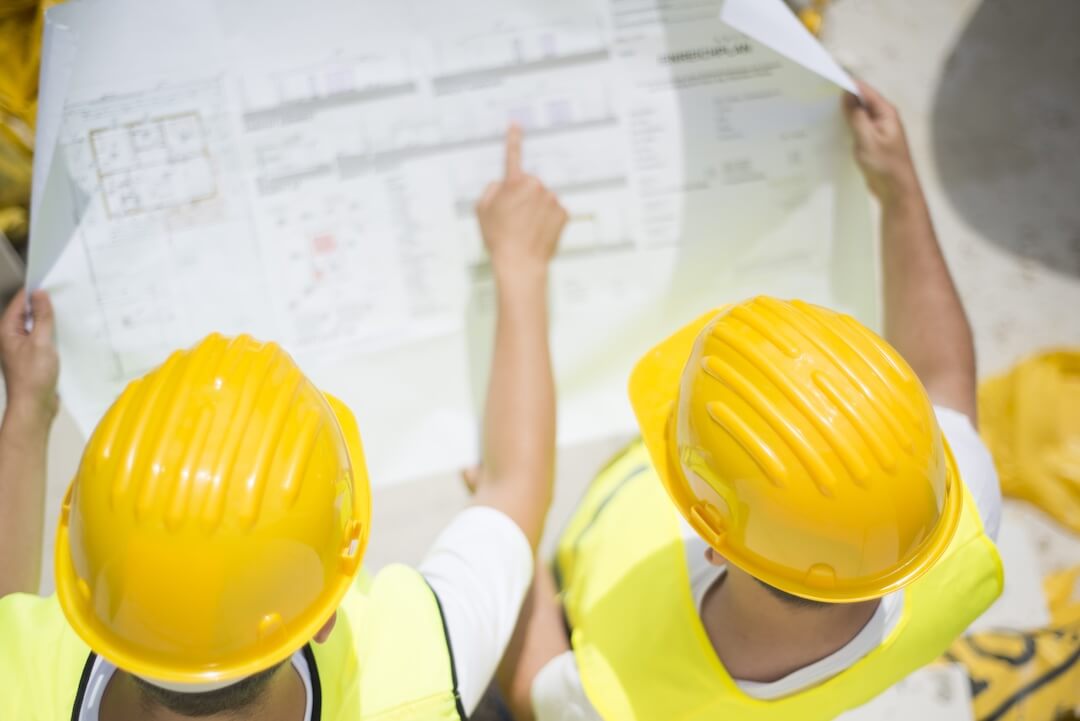 Regardless of industry or experience, no professional is immune to project failure. The construction industry, with lots of moving pieces from finance to engineering departments, is no exception.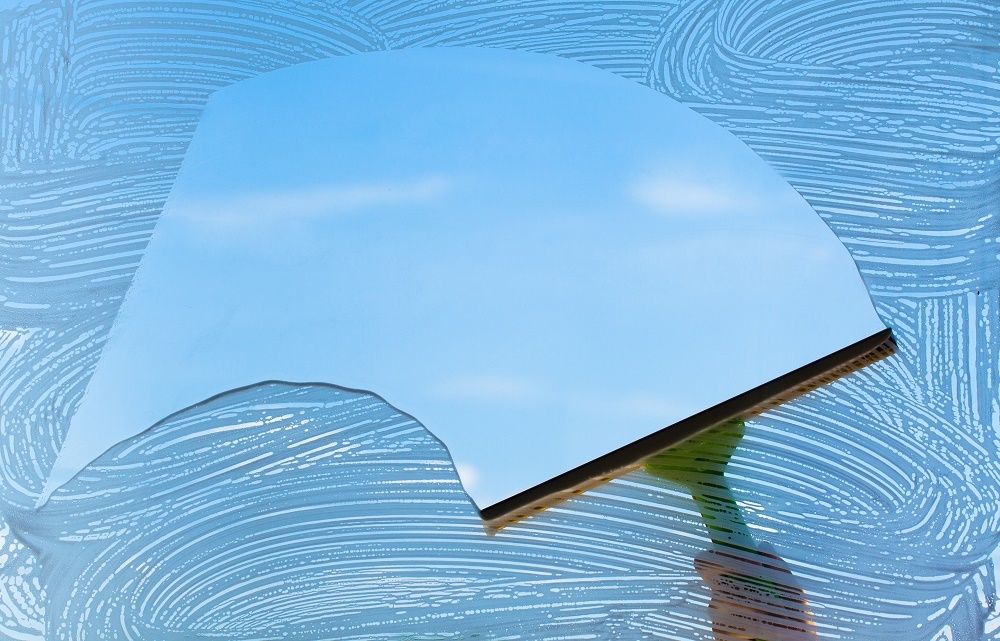 I'm sure we've all worked at or know organizations where transparency around operations, decisions and information is an exception -- not a built-in expectation.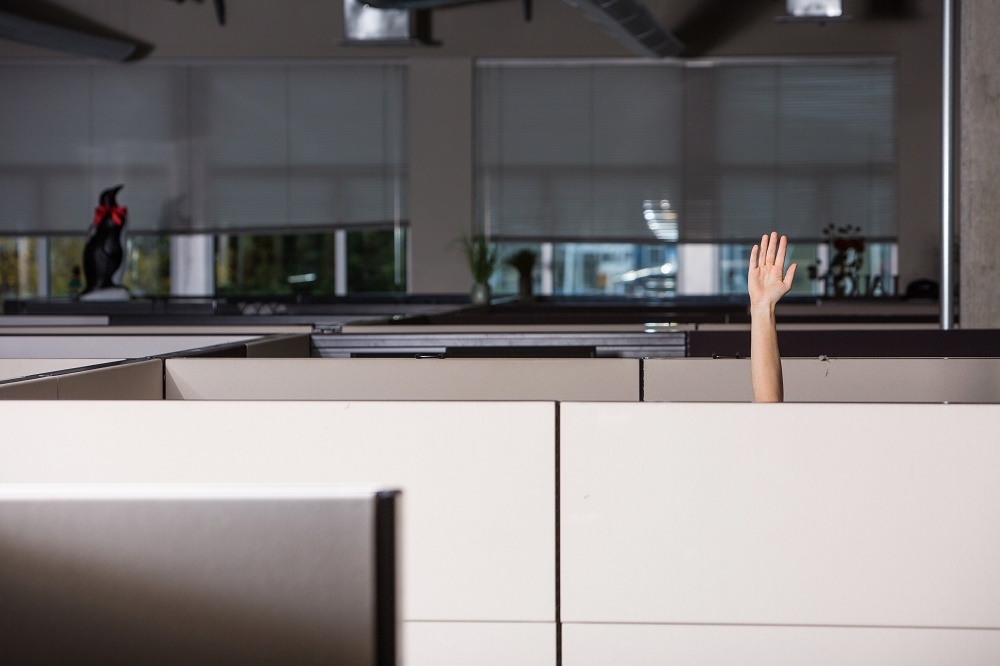 Collaboration, engagement, knowledge management, teamwork. You may be fed up with these terms. As a busy professional, you might feel the constant sharing of information with your colleagues isn't the...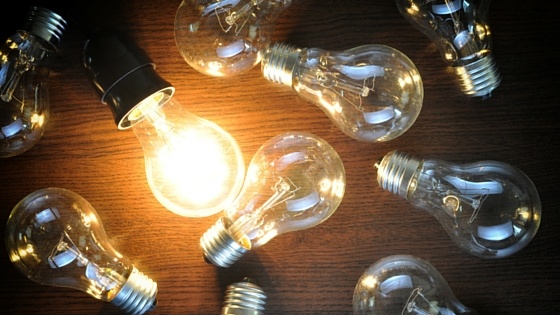 While a rare few are prolific generators of innovative ideas, for most of us, brainstorming is a grueling mental exercise with hit or miss results. But generating new ideas isn't solely reserved for t...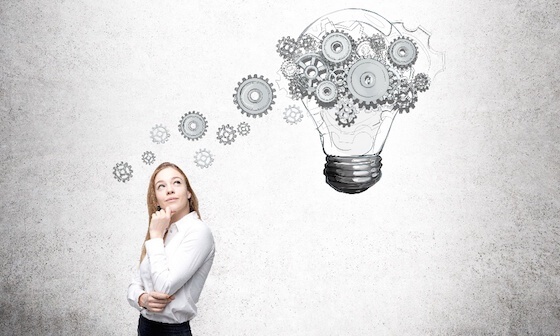 The citizen developer revolution is here, and it's allowing teams to work much more quickly, access more information than ever before and make data-driven decisions in real-time.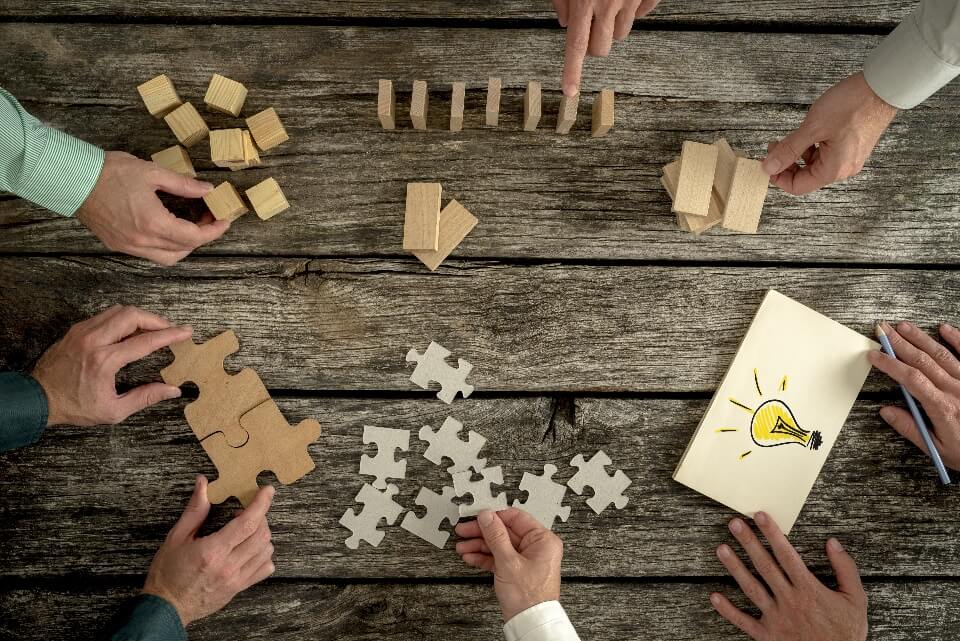 In the work place, it seems like everyone is carefully trying to achieve the perfect balance between being a team player and working on your own as an individual. What I love about working at Kinton...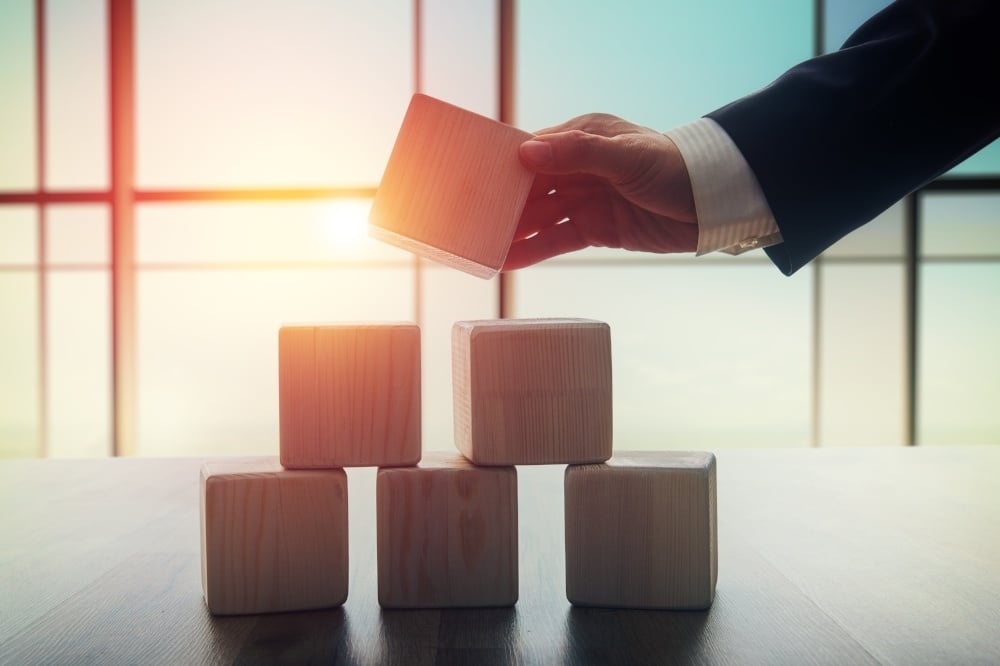 The best technology is the kind that seamlessly blends into the background. It makes smart recommendations and decisions based on alogorithms and real-time data. When it comes to process management so...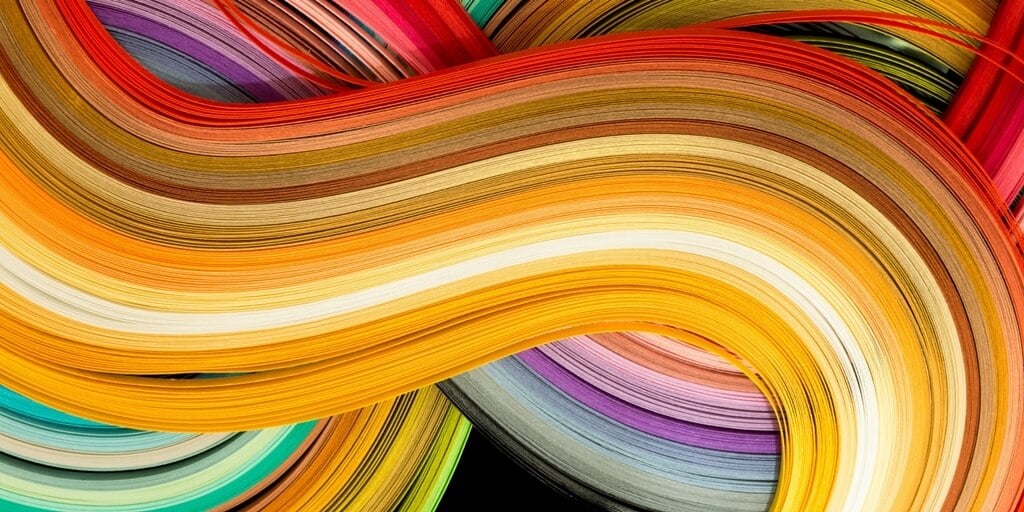 There are many shades of change and for this week's Transformation Talk, we're talking to two visionaries with fluid careers that have served as a canvas for exploring meaningful change and organizati...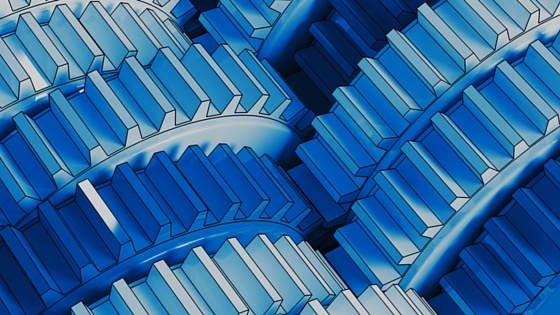 It's a thrilling (some may argue terrifying) time to be working at a large enterprise swimming in a sea of competitors and disruptive technologies that can change an entire industry over night.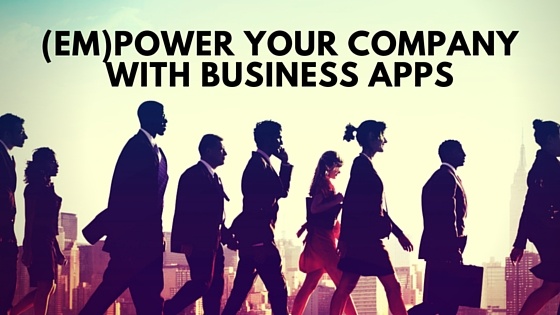 No-coding business application platforms are designed to solve company-wide challenges and enable large organizations to move with agility.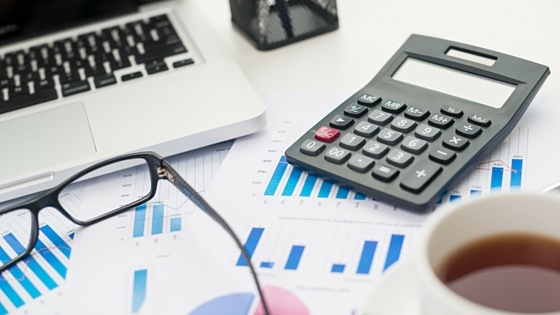 Cost estimation, typically filled with uncertainty, can be one of the most tedious parts for getting a project off the ground. But it's a job you don't want to skimp on. Unreliable estimates are among...

Transformation Talk is an ongoing series featuring leaders who have led impactful change initiatives at organizations of all shapes and sizes. We had the opportunity to speak with Mitch Thrower, who's...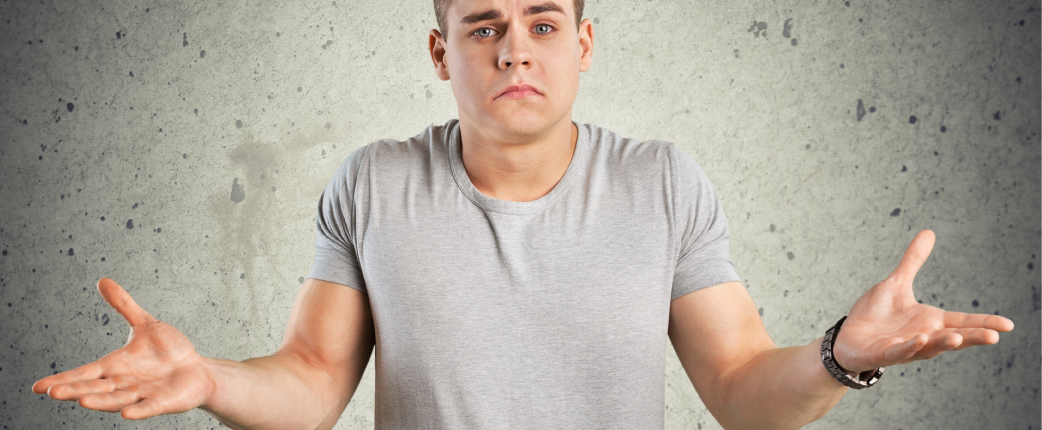 This is part of an ongoing series about overcoming common reasons behind project failure. In the field of Internal Audit, lack of accountability over particular processes is an immediate red flag audi...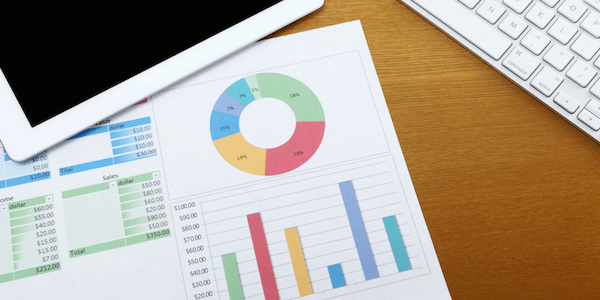 Did you know that only 2.5% of companies successfully complete 100% of their projects?

In our high-stress, hyper-connected lives where technology can blur the line between work and home life, finding balance can feel downright impossible. And it's getting harder.

Gone are the days where you must be in the office to do your job. In 2015, 23 percent of employees reported doing some of their work remotely, up from 19 percent in 2003, according to Bureau of Labo...

What does it take to be a change leader? What skills do you need the most? How do you even get started? These are among the burning questions we wanted to ask people who have led impactful change init...

American Electric, an electrical contractor in Hawaii ranked among the top 100 Solar Contractors, is a great example of a rapidly growing company in need of a custom, centralized and easy-to-use sol...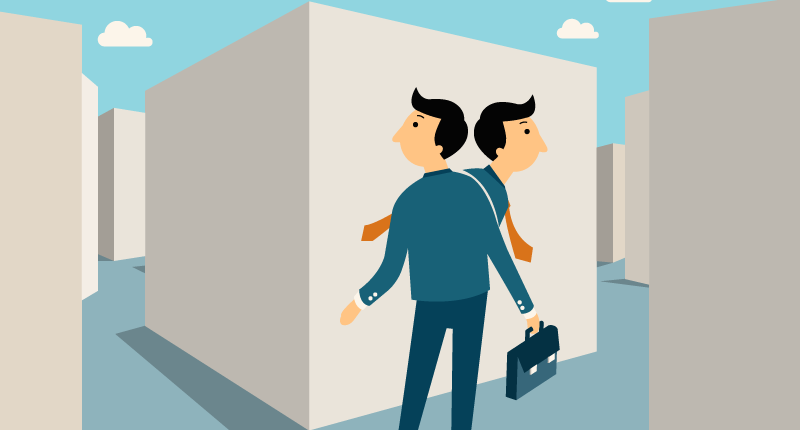 This is part of an ongoing series about overcoming common reasons behind project failure. You're probably already aware of the fact that poor communication is a notorious project killer and you are pr...

Positive feedback goes a long way in the workplace. Here are 10 different ways you can make your team feel instantly appreciated.

This is part of an ongoing series about overcoming common reasons behind project failure. Just like anything with a lot of moving pieces, success or failure often depends on the changes that happen al...

During PEX Week in Orlando, the Kintone team attended an excellent workshop on "What every executive needs to know for successful business transformation 'Outside-In'" with Steve Towers, founder and C...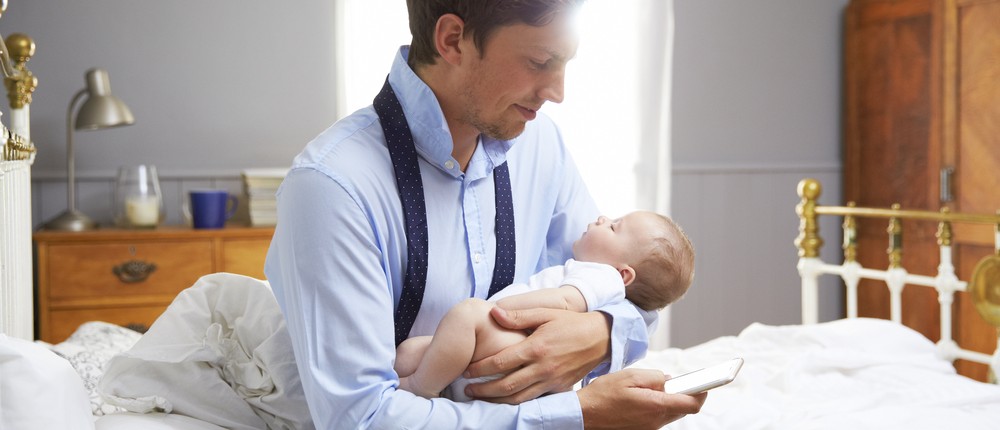 For those whose hours are fixed due to the nature of their job (customer support, ranger in the Night's Watch), the following will not apply. For those who have the laid-back life as Chief Party Offi...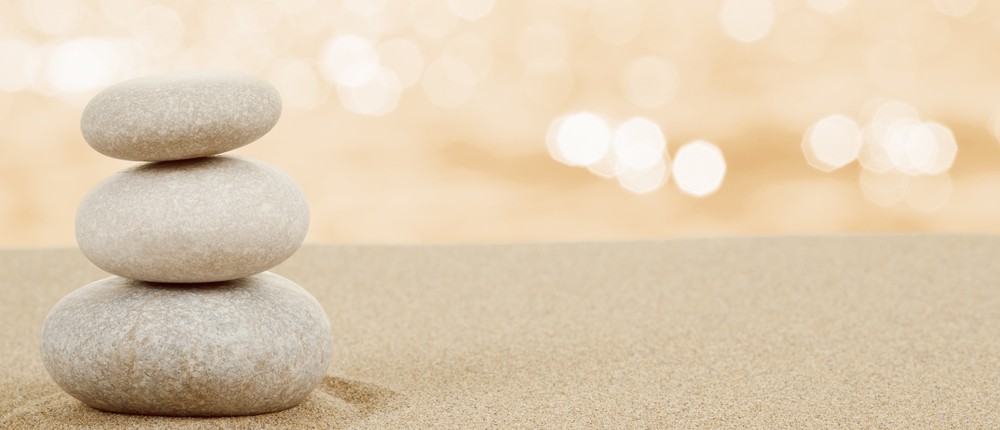 As you settle back into the work flow after the holidays, now's the perfect time to reexamine some old habits weighing you and your team down. Practiced with regularity, these three easy tips will hel...

Think there are never enough hours in the work day to get everything done? Then it's time to start examining the way you manage, well, time. In an internal email turned viral post, head of product mar...

The aphorism, "change or die" couldn't ring more true in today's competitive and disruptive business landscape. Innovative business leaders are tasked with not only identifying barriers to competition...

What do you think of when you hear the phrase "Silicon Valley"? Fast growing startups? Cultures of disruption? Visionary founders? This is a story about Cybozu, a corporation that arguably has all of ...
Cloud-based apps are transforming business as traditional tools like Excel spreadsheets go the way of the dial-up modem. And for good reason. Sharing desktop spreadsheets back and forth over email is ...

Ever feel like it's hard to get anything done at work when you're spending so much time reading and writing emails? You're not alone. Adobe Systems reported that U.S. workers spend about six hours a d...
If you're interested in improving collaboration, engagement, and productivity in your workforce, we have a special discount for you to join the Kintone team on May 18-20th, 2015 at the Gartner Digital...
Access our White Paper on Automated Workflow Request a one-on-one demo of Kintone Get a 30-Day Free Trial of Kintone
"Too many tasks, too little time."
Data is at the core of your business. You need to Get it, Use it, Analyze it, Update it and Share it…in real-time, securely, with proper access and permission controls, and in many cases with automate...
To build or not to build? That is the question in business around the world, where enterprise software is necessary but funds are often limited.
Have you worked in a cubicle farm where the people mope around like zombies? A recent Gallup poll confirms that lack of motivation in the workplace continues to be an issue in the U.S: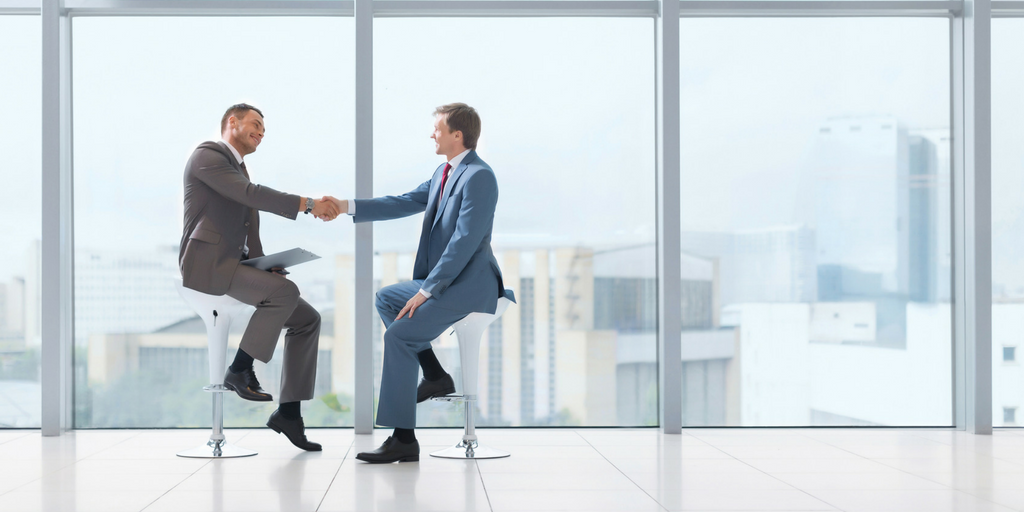 As the saying goes, it's a brave new world. Collaboration with your team members at work is imperative; but changes in the market, reliance on partners and vendors, and customer support have made exte...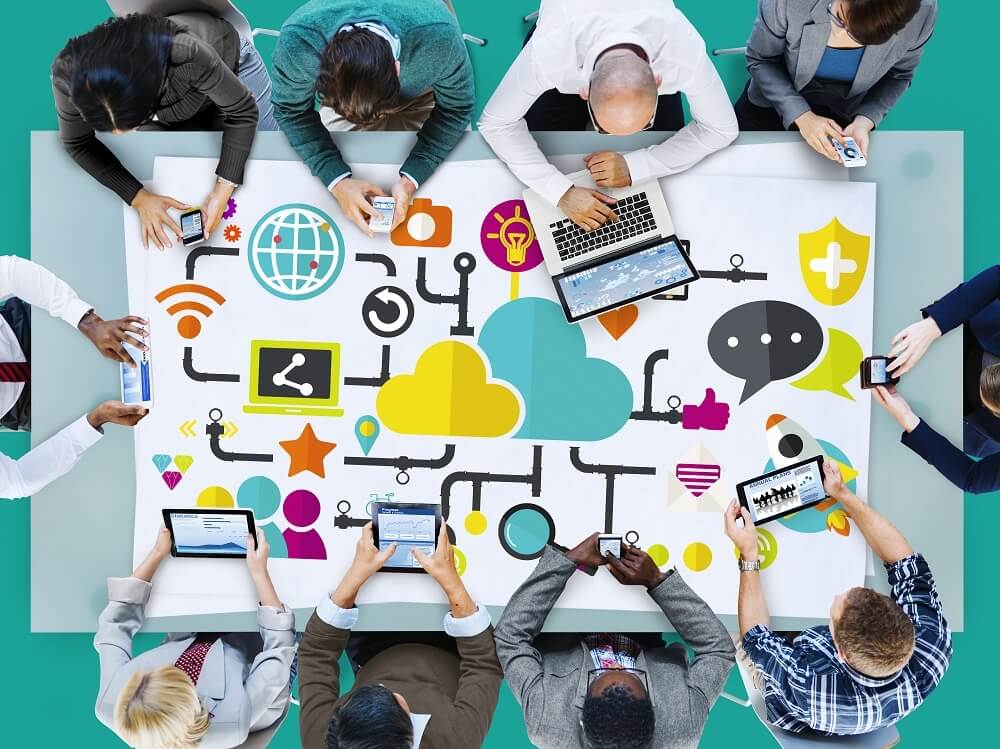 Your leaders, your top performers and your most productive workers are your most engaged workers. More and more, statistics bear out this fact.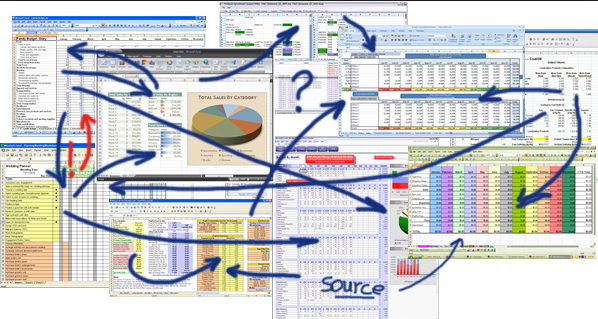 Data is the lifeblood of business. Getting it, sharing it, using it.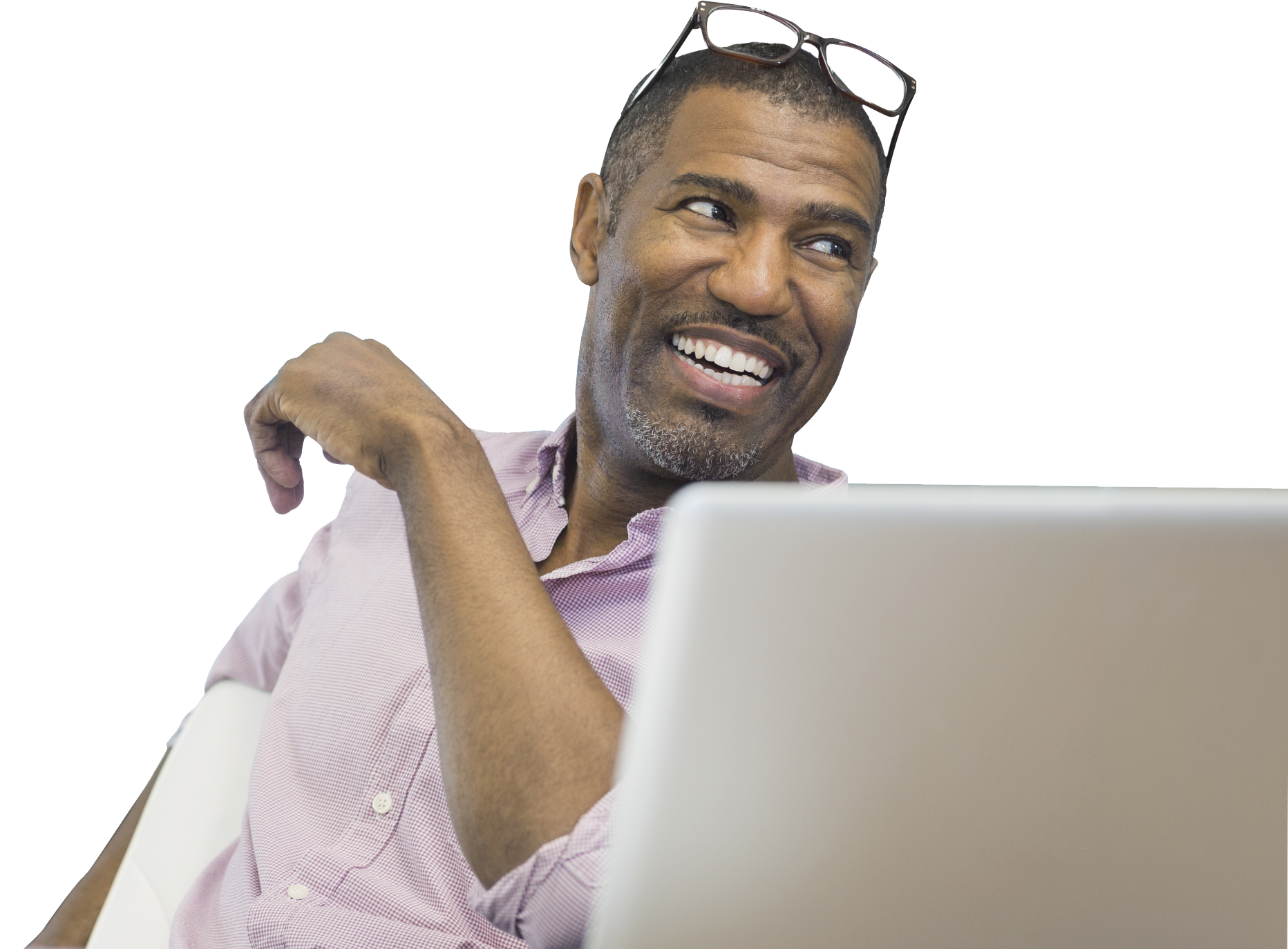 If you work for a small business, this will probably sound familiar: "We need a cloud solution to manage our projects, handle workflow, and share documents between sales and marketing. We have a tight...
End of content
No more pages to load